10 Minsk Phenomena You Should Know
Minsk is a city that doesn't open up to anybody right away. For you to get the real taste of it, we've prepared a comprehensive list of the important city life phenomena you absolutely need to understand.
1. Kastryčnickaja
Kastryčnickaja used to be boring and unfriendly industrial street, but it has transformed into a happy place of a young aspiring Minsker and one of the most instagramable spots in the city. An open-air gallery of huge murals, delicious street food, old-school red brick walls of the plant, noisy raves and modern art, offices of local creatives and an inviting atmosphere of total friendship – that's what Kastrycnickaja is about today. You can come here without any particular reason to chill at the cozy backyard of Laŭka, or to break into a party at Huligan Bar or OK16, quench your thirst for art at Ў Gallery or just walk around listening to our podcast about the place, that has already become legendary for the city.

2. Asmaloŭka
Two-storey houses, green yards and a strong feeling of community – Asmałoŭka is a charming neighborhood near Plošča Pieramohi metro station built in the late 1940s. It is located between Kisialova, Čyčeryna, Kujbyšava and Kamunistyčnaja streets. The area is named after the architect Mikhail Asmaloŭsky, who designed the district. The future of Asmałoŭka once was questionable, because city authorities were planning to demolish it. The public discussion of the issue was passionate and intense: the citizens believed that a true heart of Minsk could not be ruined, so they requested to make it historical and cultural site instead. So now Asmałoŭka is a peaceful oasis right in the city center, which makes you feel almost like in an old movie. Come here to get into a slow-life and feel the time flowing.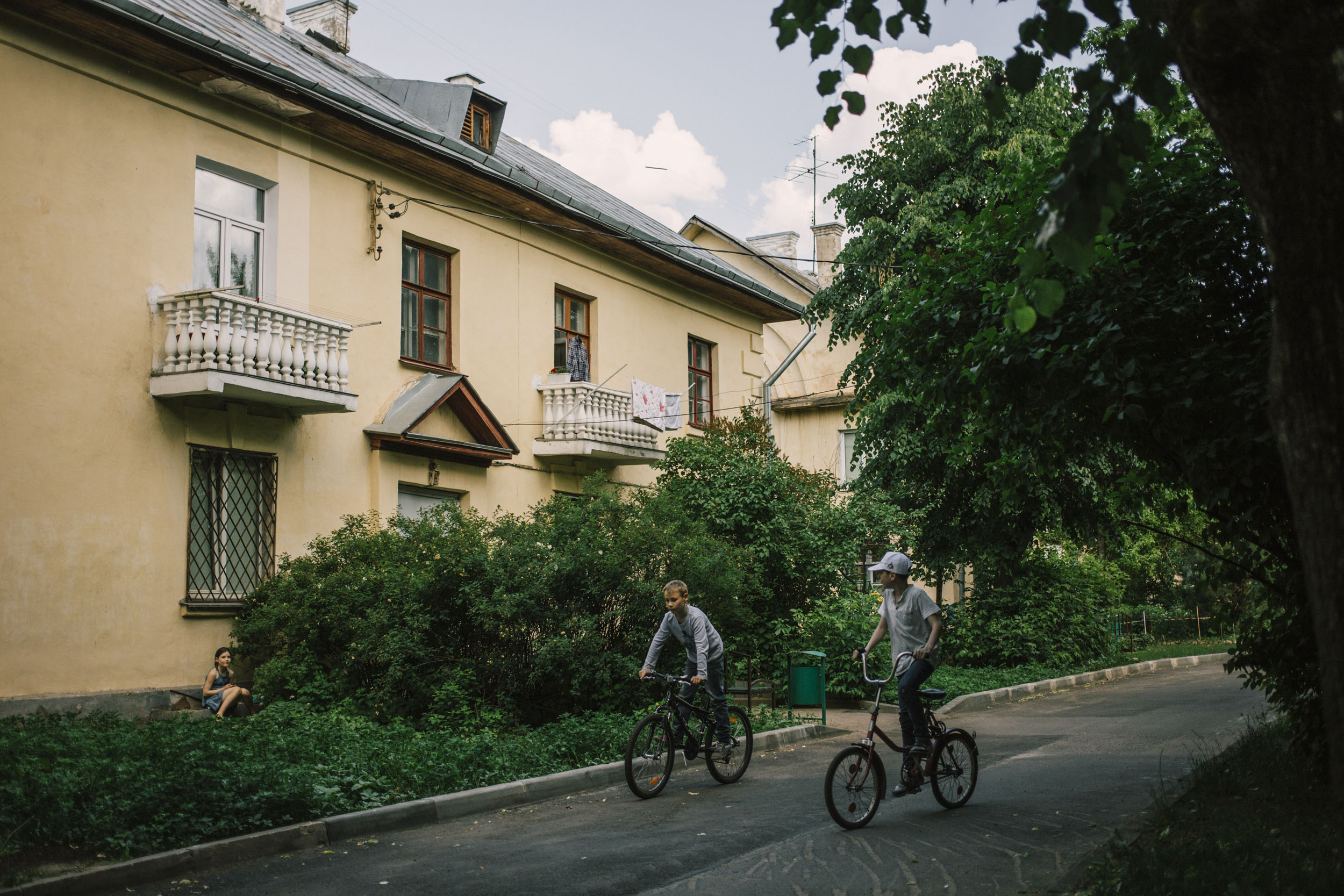 3. Zybickaja
A noisy party street appeared by the river in the Upper Town just a couple of years ago. Bars, clubs, restaurants, street food and street musicians, fancy crowds of any age and status – it looks like a never-ending carnival. Zybickaja proves that nightlife in the city is boiling and burning. Now the party area has expanded onto a couple of neighboring streets and it is still a work in progress: new bars don't seem to stop opening any time soon. Zybickaja, 6 is your best-case barhopping scenario: there are 15 (or more, we are not sure, sometimes it's hard to keep up counting) bars in one building, so your chances of getting wasted just by standing next to it are pretty high. In summer it is common to hang out outside crawling from one establishment to another. And with the temperature outside going down, the heat of the party does not go down as well, it just moves indoors, so be sure that it never really stops.

4. Clean Streets
Recently Minsk was named third among "Cities to Visit That Are Really, Really Clean" and we find it embarrassing that it doesn't top the list, because the streets are actually sparkling clean. Although sometimes locals are annoyed hearing that from visitors over and over again, we know that they are genuinely proud and thankful: both to the tourists (for appreciation) and to the diligent city workers (for actually keeping it clean).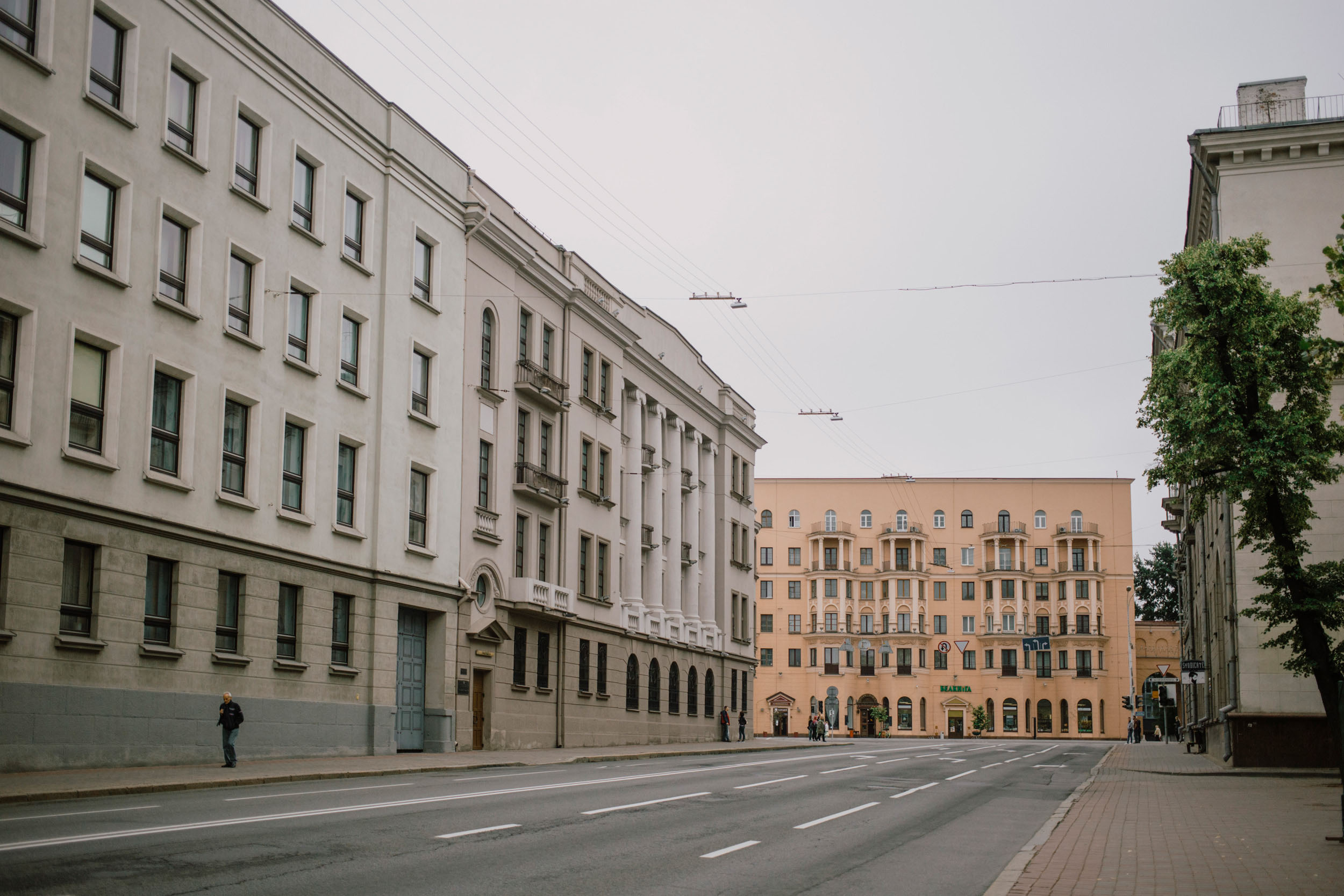 5. Kamaroŭka
The main market of the city and probably, the best place to taste the real Minsk. It is a place to admire for eco-, green-, organic- enthusiasts and it is where the city legends are born. Here you can bargain for a kilo of farmers tomatoes or get a decent kebab at 3 a.m. Here you can meet students, bikers, taxi drivers, businessmen, seniors, hipsters or pretty much anybody. Here you can let yourself be impressed by the flight of the architect's thought or by heartwarming sculptures scattered all around.

6. The Library
Although the building of the National Library provokes mixed feelings among the citizens, it was supposed to be a new symbol of the city and it surely managed to become a weird but iconic postcard image of Minsk really fast. The official version is that it has the shape of a rhombicuboctahedron, but locals tenderly call it "the diamond". It was built at the beginning of the 2000s and pretty much everyone felt like they took part in the construction.

7. Public Festivities
Independence Day, Victory Day, The Day of the City, or any other major holiday in Belarus are always supported by public festivities that take place all around the city. Even though they look like as if they were held a couple of decades ago, they are soulful and sincere. Sometimes we come there to feel a slightly nostalgic vibe, which is hard for us to explain. More often than that, we feel a desire to escape from all the glory. Anyway, it is a cultural phenomenon that shouldn't be ignored: it reminds our people of the times when the country was bigger.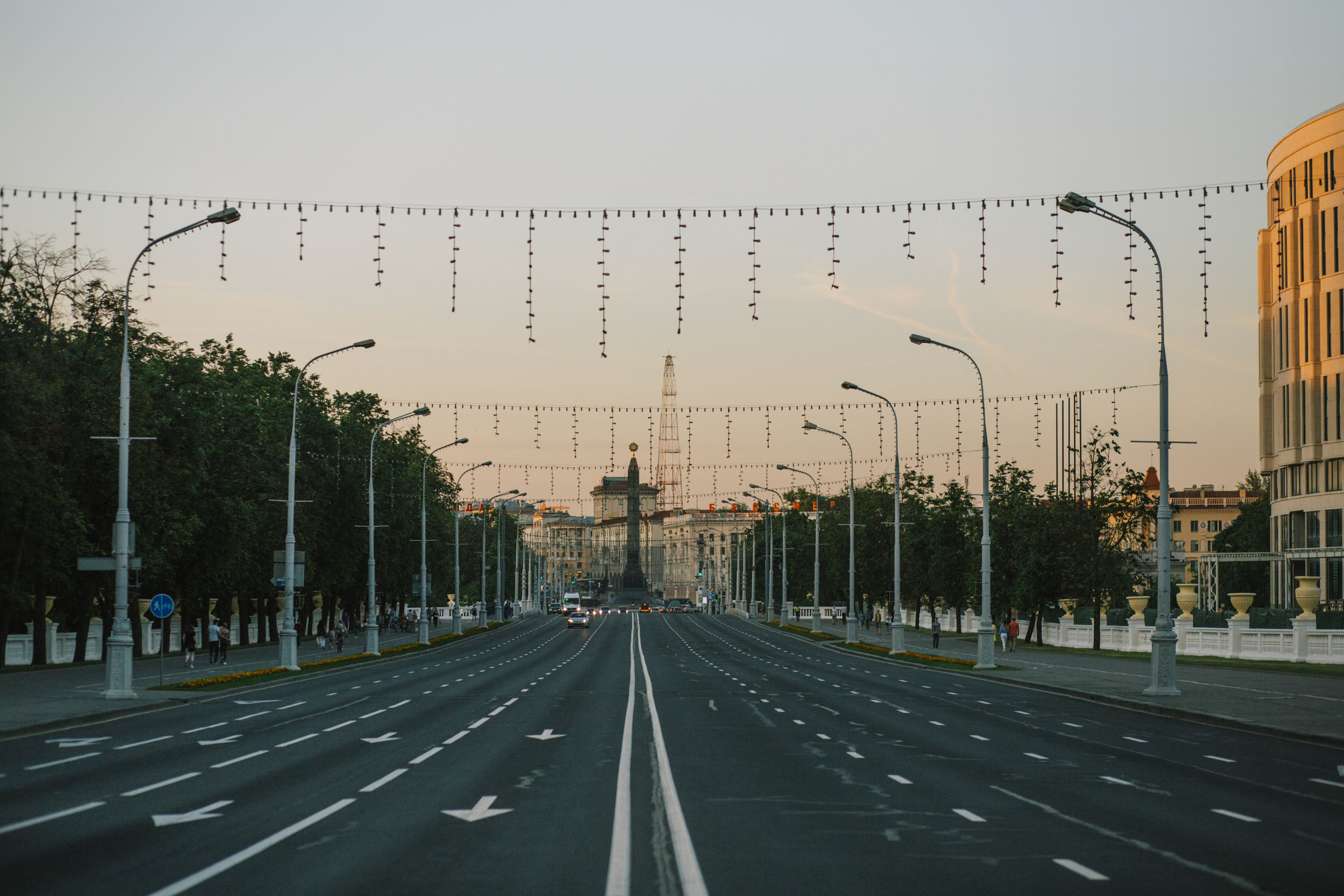 8. Plošča Pieramohi / Victory Square
A solemn square with the monument and the eternal fire. It is that exact view of Minsk so much loved by the foreign media: almost every article about our city or country is accompanied by a photo of the Victory Square. Though the place is historically significant, strong and powerful, it is definitely not the best illustration of a modern city vibe.

9. Šabany
An industrial district at the outskirts of Minsk notorious for some criminal record dated back to the 90s. Although today is pretty calm and its reputation is much more rumors than the truth, it is probably not the best place to hang out after the sun sets down, whatever.

10. Niamiha
It is the place where the history of Minsk started, and now it is one of the main streets of the city, which may look like a chaotic mix of genres and epoches. Because of its lowland location, it often gets flooded after the rain, and that's when it brings Minskers together to discuss it all over social networks as if they did not see that coming at all.


Follow Minsk Not Dead on Facebook & Twitter to keep up with the updates.
Photos by palasatka