Belarusian New Wave: 12 Young Musicians
From indie rock and cold wave with Scandinavian shade to new hip-hop and alternative pop – here you have the list of 12 Belarusian new wave musicians.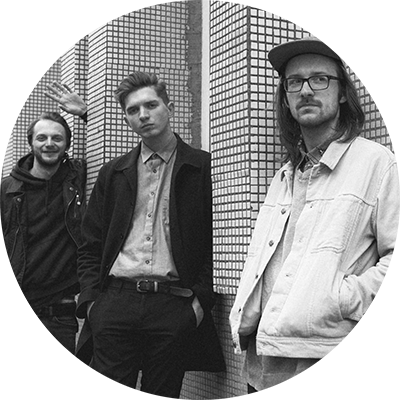 SOYUZ
A simple and melodic indie pop that creeps up to the goosebumps. The young supergroup includes musicians who played (and play) in Young and Dramatic, The Toobes and "Valentin Strykalo", so the coherence here is felt from the first chords. Most recently, the guys published their debut album, which the musicians describe as "a social and domestic manifesto about the romanticism of life in a modern city." But do not be afraid of the harsh language, these guys are able to talk about the routine at ease.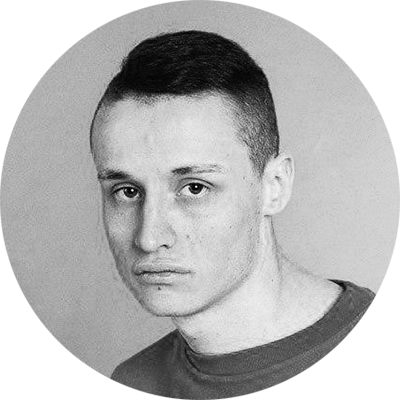 Bakey
This is one of the brightest representatives of the modern Belarusian hip-hop scene. 23-year-old Vladislav Belmach sang about "the son of your mother's friend" even before it became a meme, and the fourth record "Nagchampa", published in March 2018 is a good example of the maturation and development of the musician. Holistic and versatile tracks, clean and well-adjusted sound – Bakey is approaching the status of a Belarusian pop star.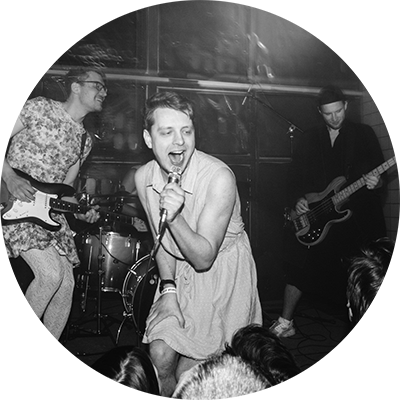 Zarnitsa
Zarnitsa is not entirely Belarusian, but rather Moscow-Minsk band playing, in their words, "hormonal punk" with all the consequences. The musicians perform in dresses, promote the ideas of equality and tolerance, and let guys wearing queer clothes come to their concerts for free. Zarnitsa already has the album "In the Nursing Home" and the split "For a vacation!", festivals, a tour and local concerts. At the first listening, you'd want to sing along and dance.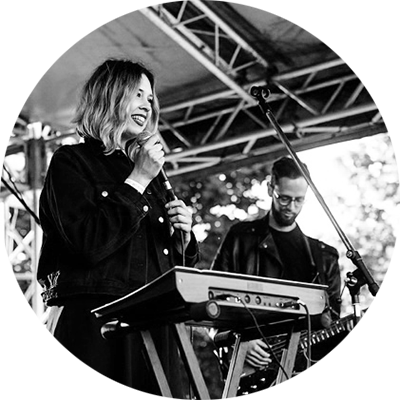 Dlina Volny
A band from Minsk Dlina Volny reinterprets a synth-pop with a coldwave sometimes turning to a dense house of the Scandinavian wave. The musicians are inspired by the Soviet legacy, even the windows of their studio look to the bright example of Soviet monumentalism – the Belarusian House of Government. Recently the group released a debut record "Mechty" – melodic reminiscence, which echoes with unjustified, but such tempting hopes. The English-speaking vocals of Masha Zinevich deserves a special mention – this is a real Bristol!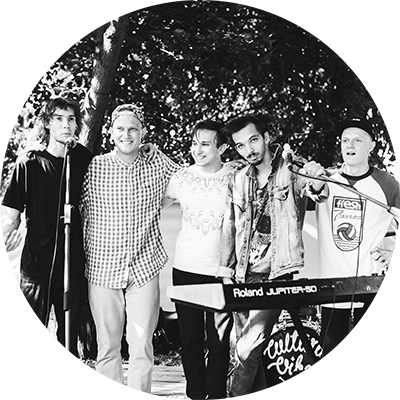 Groove Dealers
A lively funk band from Minsk, which brings vigorous "Californication" to the Belarusian realities. They mix a little ragga-reading, a little Red Hot Chili Peppers, Jimi Hendrix and James Brown in their vibe. Add alcohol, fumes and smutty jokes to your taste, shake it, but do not mix it – bon appétit! Quaff and immediately rush to the dance floor! The guys released their debut EP, three live videos, and a brand new album.

VK Facebook Soundcloud Instagram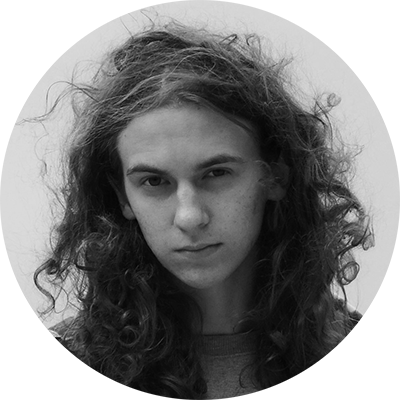 Ilya Sivtsov
The future composer Ilya plays piano, writes music and lyrics. He is in constant search and experiment mode, although his style is already emerging. If you want to listen to an excellent indie pop with deep lyrics from Belarus – do not miss his recent album "Mini-Man". Also check out his side project "Liquid chairs".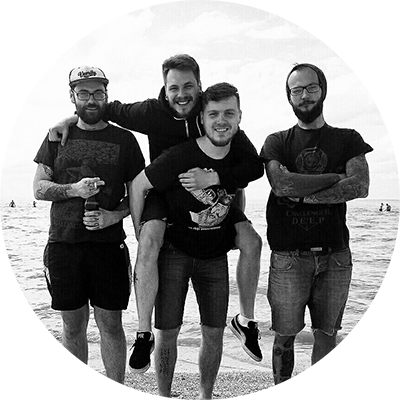 Another Lips
Another Lips is a sad dance rock (in fact, post-punk) from Minsk. Initially, the guys gathered for only one time to warm up the other band, but something went wrong and now they have several releases behind them, performance at Freaky Summer Party in 2017 and concerts in different parts of the CIS.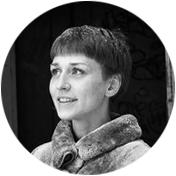 Duся
Duся is a young girl from Minsk who released her first album in the spring and is now touring all the capital venues. The musician sings sensual songs under quiet piano acoustics: what else is needed for a cozy evening after a hard day?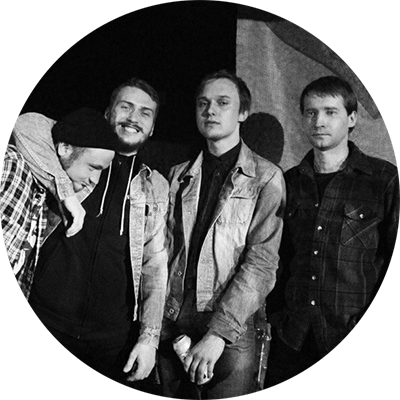 Molchat Doma
The guys are based in the capital and play at the junction of post-punk, synth-pop and new wave. Sincere texts, which can be disassembled into quotes, magnificent and a diverse musical component – for the debut album it's just a breakthrough. The work on the second release is in full swing.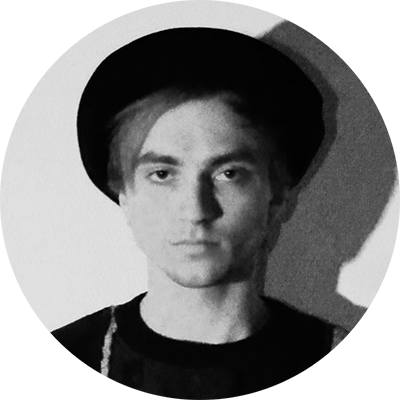 Alexey Krivdin
Alexey Krivdin is a man-orchestra: he composes a melody, comes up with a text, writes down music and brings everything together. He is experimenting a lot and he cannot be attributed to one genre: you may catch indie rock, and recitative and alternative pop – so that everyone finds a song for them. In June the first solo concert was held and this is only the beginning.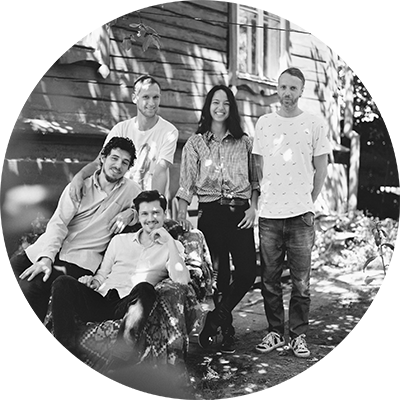 Dee Tree
It's a new Belarusian soul. After the summer jams in 2017 a great musical get-together By Soulfam set apart the Dee Tree project. The band has already recorded several live videos, had fun with covers, rehearses actively and is getting ready to perform at a bunch of Belarusian festivals. Highly recommended to the lovers of intellictual music.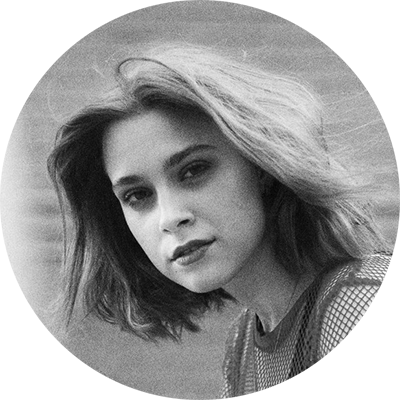 Lisa
Liza Kostenko aka Lisa seems to be one of the most promising pop singers in Belarus. We are waiting for a big album in autumn, but for now you can listen to her debut ЕР.


Read also:
10 Belarusian Musicians You Should Know
The article was originally published in Russian by 34mag.net
Cover photo by palasatka