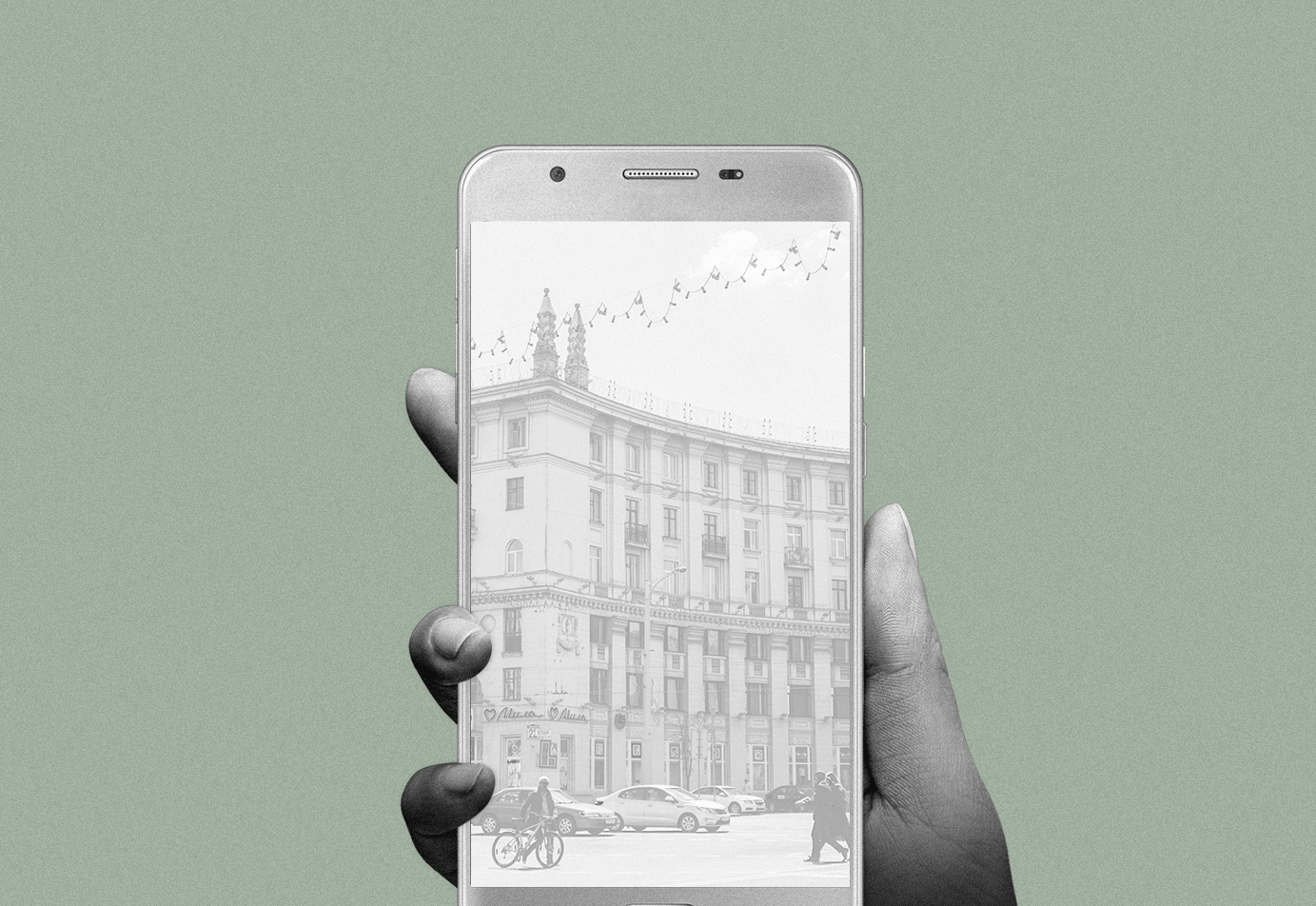 How to Stay Online in Belarus?
Basic info, prices, and conditions of major mobile operators and the map of free Wi-Fi spots – all you need to know
to stay online while traveling around Belarus.
Wi-Fi

Recently a great project on free Wi-Fi implementation was finished in Minsk and now we have more than 100 spots of it around the city. You may check these spots on the map below. But still, be aware that to use it you'll need to activate your account, and to do this you'll need a phone number in order to get a message with the activation code. This Free Wi-Fi Minsk authorization is needed only once – later you'll be able to use this Wi-fi being at any spot.
Nowadays there is no Wi-fi on the most subway stations, the first stations to have it are Kastryčnickaja and Kupałaŭskaja, some of the other stations are to have free Wi-fi by the spring. The mobile connection and internet isn't properly working while you are on the subway. But we were assured that by the summer'19 it will be fixed.
You may find free Wi-fi at the bus and railway stations, in the most shopping centers, hotels, cafes, and public places, but in most cases, it won't be possible to get the connection if you don't have a working sim-card. Often, in the hotels and cafes, you should ask for the password.

Mobile Connection
If you've decided to get Belarusian sim-card in order to stay in touch, you'll have to go to one of the mobile operator offices in order to conclude a contract. Here we have all the common information about the price plans, contracts, and conditions but you'd better clarify everything that's important for you when you are at the agency.
MTS offers special price plans for foreigners coming to Belarus. There are special promotions for a 7-day stay (Guest 7) and a 30-day stay (Guest 30). In the first case you get 1 GB of the internet and reduced international calling rates for 6,35 BYN (€ 2.6), in the second case you get 2GB for the first 30-days period and 1 GB for the second and next 30-days periods; 1000 mins for calls to MTS Belarus numbers and the same reduced pricing for international calls for 13,86 BYN (€ 5.7). Please note that once a guest price plan activated it is impossible to change it for another one. You may check out all the other offers here.
All the MTS agencies are open every day, including weekends (except January 1). In case you leave Belarus for a relatively short period (less than 180 days) and wish to keep your number and freeze your account balance, you should get the temporary (voluntary) blocking of your account. To do so, you may send a request to help@mts.by. In case there is no need to keep your number, you should contact the Subscriber Service Center to cancel the contract. Also, the contract will be automatically canceled if it has no incoming payments in 180 days period.
This mobile operator still has no special offers for foreigners so we've made our top picks that may suit you.
Play offers you 30 GB and unlimited calls within Belarus for 19.90 (€ 8.3).
The range of Shake plans has 3 options: Shake 1 with 4 GB and 300 mins within Belarus for 11.90 BYN (€5), Shake 2 with 6 GB and 400 mins within Belarus (+ unlimited calls to Life numbers) for 15.90 BYN (€ 6.5) and Shake 3 with 8 GB, 600 mins within Belarus (+ unlimited calls to Life numbers) for 17.90 BYN (€ 7.5 ). All the price plans include unlimited traffic for social networks (Viber, Whatsapp, Telegram, Facebook, Instagram, Twitter). Sometimes they make a discount for the first several months.
Another interesting option is Yo1200 that has a daily offer: you get 300 MB, unlimited calls to Life numbers and 8 mins to other Belarusian numbers just for 0.50 BYN per day (€ 0.2).
Please, note that if you want to cancel your contract earlier than 90 days from the moment of its concluding, you'll have to pay 12 BYN (€ 5). But it's also possible just to leave the sim-card without incoming payments for 3 months and it will be automatically deactivated for the next 90 days. In this 90 days period, you may re-activate your number if you need it or just leave it till it's fully deactivated.
On their website you may find information about all the price plans that Velcom has to offer, here we have some of the best quality-price ratios:
Comfort: 1 GB, 100 mins within Belarus + unlimited calls to Velcom numbers for 11.43 BYN (€ 4.7).
Comfort 2: 2 GB, 200 mins within Belarus + unlimited calls to Velcom numbers for 17.20 BYN (€ 7).
Comfort 4: 4 GB, 300 mins within Belarus + unlimited calls to Velcom numbers for 19.52 BYN (€ 8).
If your sim-card runs out of money, it will be blocked. In this case, if you don't need it anymore, you may just leave it this way and it will be deactivated in 150 days period. If your card was blocked and less than 150 days passed you usually may re-activate it if you need it again.

Follow Minsk Not Dead on Facebook & Twitter to keep up with the updates.