"Staloŭka": 6 Great Places for Cheap Lunch
Belarus is quickly changing – we have raves and soy milk lattes now. But some things stay with us forever. For example, staloŭkas.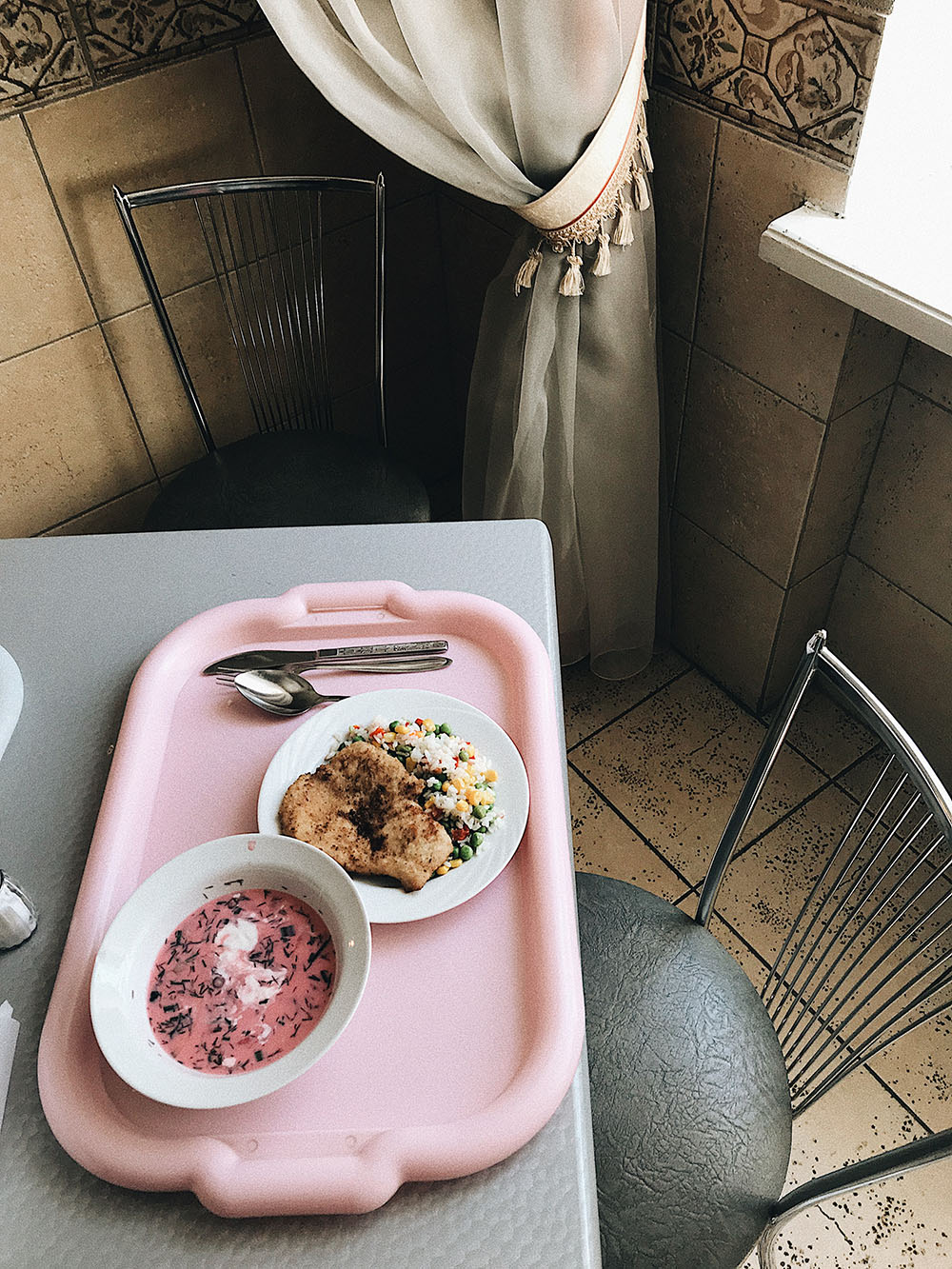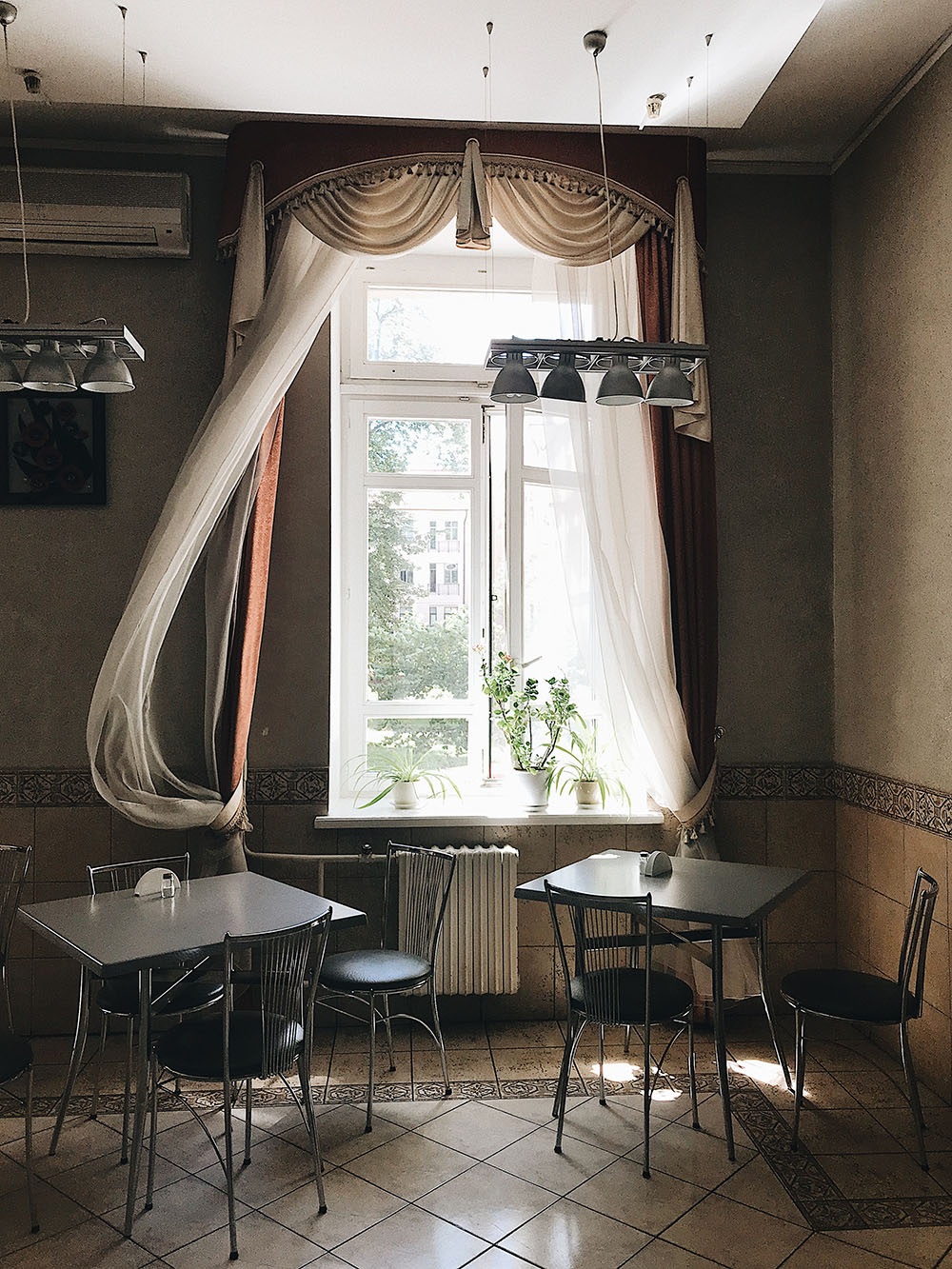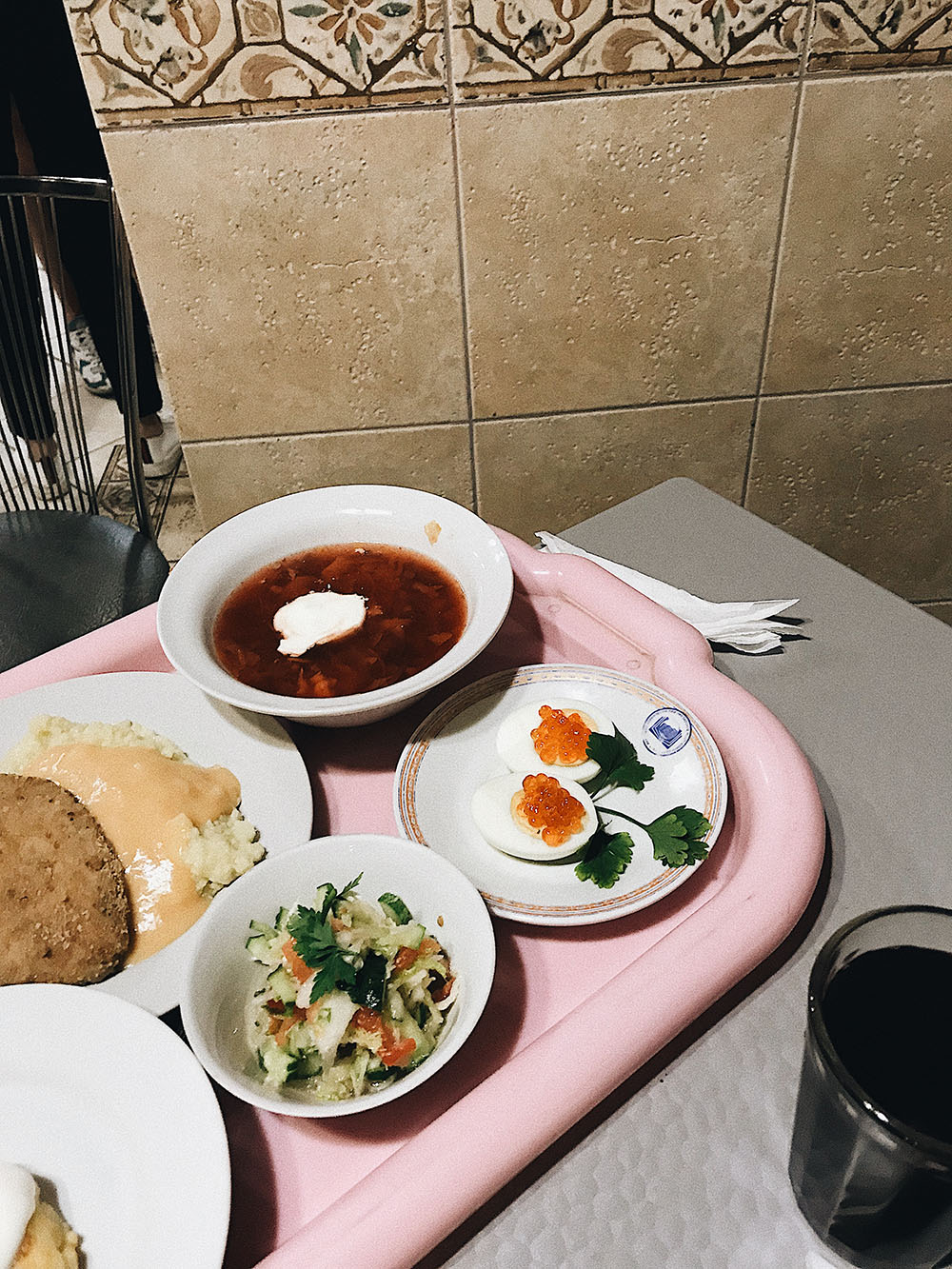 In Belarus, every state enterprise has a cafeteria. You can call it whatever you like: it might be either a canteen or a lunchroom. But the heart of each Belarusian melts when you say the magic word – staloŭka. Scotch broth as the first course, mashed potatoes with a cutlet as the second, and a faceted glass of apple compote as a desert – the food here tastes like home. Check out the staloŭkas on the list if you're looking for a fulfilling lunch, but don't plan to spend a fortune: you won't find a dish that costs more than € 1-2 in any of these places.

Belarusian State University
vulica Kastryčnickaja, 4a & 10a
Mon-Fri 10 a.m. – 5 p.m.
There're two majestic student cafeterias near one of the most vibrant streets of Minsk – Kastryčnickaja (check the exact location on the map below). Drop by here for a bowl of steaming cabbage soup and a plate of pork pilaf. You won't find a dish that costs more than €1, the pink walls are for gazing free of charge. And here is a cheat code for everybody with a minimum budget – no student pass needed. But bear in mind that it might be closed during the summer holidays.

Central Department Store (TSUM)
praspiekt Niezaležnasci, 54
Mon-Fri 10 a.m. – 8 p.m.
Sat-Sun 11 a.m. – 5 p.m.
You can buy everything in TSUM, and if you think it's impossible to buy a bit of heaven, just grab your lunch at the TSUM cafeteria on the 2nd floor. And if one of your latest desires was to drink a glass of vodka as you ingest some meticulously made white cabbage salad with cucumbers and sweet pepper, it's totally OK here as the cafeteria has a nice variety of alcohol.

Minsk City Executive Committee (MinGorIspolKom)
praspiekt Niezaležnasci, 8
Mon-Sat 12 a.m. – 4 p.m.
This is a truly popular place, so be ready to spend another 10 minutes in a queue. Why so? There is a vast diversity of food and drinks, and delightful cleanliness in every corner: from your forks and spoons to a washbasin. Remember that this staloŭka has an inexplicable break from 12.45 p.m. to 1.15 p.m. Enter from the back side of the building.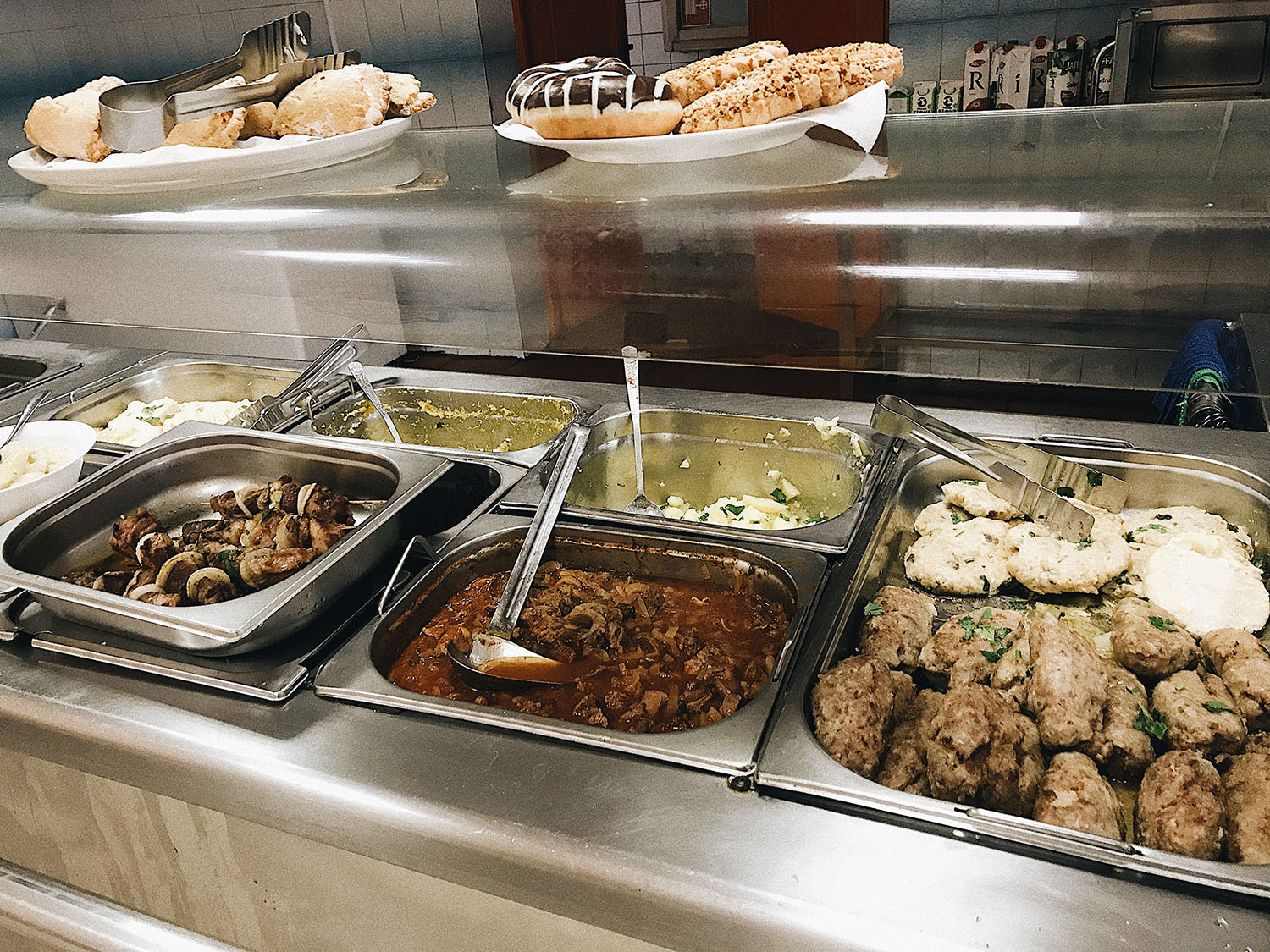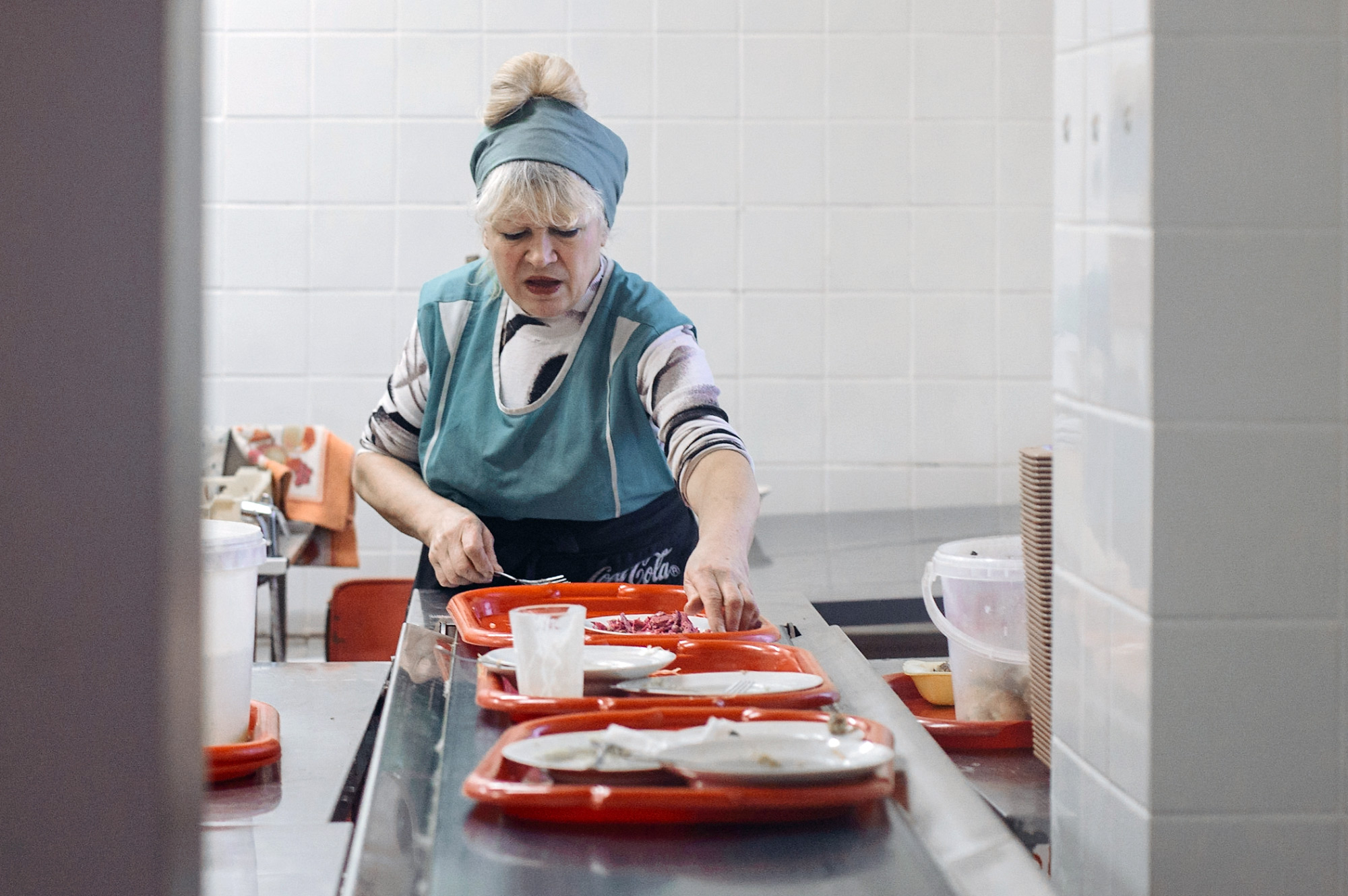 The House of Government
vulica Savieckaja, 11
The further the better. Wanna have lunch surrounded by parliamentary deputies? No probs! The cafeteria in the House of Government is a beautiful place where you'll meet important suited guys and try beef escalopes with pork fat or freshly brewed bean soup with mushrooms and sour cream that will blow your mind.

Ministry of Agriculture
vulica Kirava, 15
Mon-Fri 11 a.m. – 4 p.m.
This cafeteria is small and cozy. It's pretty hard to find it for the first time, so follow the instructions carefully: face the grey building with beautiful wheat columns, walk through the huge black gate on the left side, enter the small door on the right, be confident enough to walk straight fearlessly through long dark corridors and a couple of other small dors, then when you see the stairs on the left – go up the second floor and there you'll figure it all out. The staloŭka is a place to have a good lunch and think about life a bit and the exact opposite of all those fancy places. No damn vapers in the way and nobody's gonna hit you with their electric scooter.

GorRemAutoDor (which is unpronounceable but stands for "urban road repair")
vulica Libknehta, 54
Mon-Fri 8.30 a.m. – 5.30 p.m.
Forget fancy brunches at any of gastro nonsense bars with their edgy avocado toasts! It is rumored that you can't pay more than € 2 for one person here. Local experts on Google Maps and even IT-specialists from nearby enterprises approve!
Read also:

10 Places to Try Soviet Pastry in Minsk |

Minsk Dive Bars: True Soviet Vibe
Photos by murmurash, Mark Zhigman