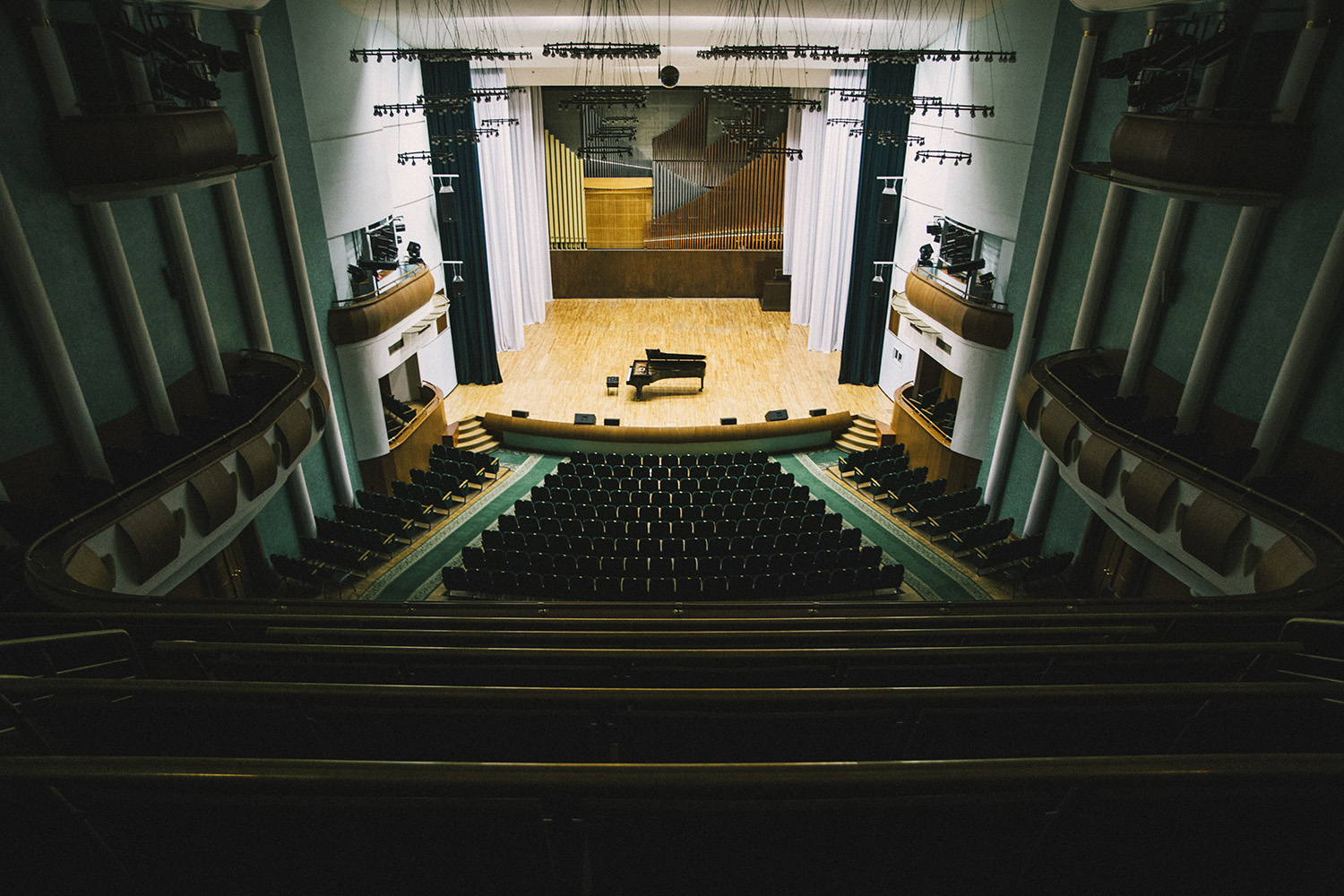 Where to Listen to Classical Music in Minsk?
The best way to feel classical music is to visit a concert and enjoy a real-life performance. Let's check the most popular places for fans of classical, symphonic or jazz music in Minsk and the events they suggest at the beginning of spring.
Upper Town Concert Hall

plošča Svabody, 23
8-22 BYN (€ 3-9)


minskconcert.by
This concert hall is obviously located in the historical part of Minsk called Upper town. During the "open air" season – from May till September – there's a lot going on in this part of the city. In summer the square just in front of this concert space attracts huge crowds of people by the sounds of classical ("Classic music at the town hall"), jazz ("Jazz evenings") or even folk music ("Days of cultures and nations"). But in cold months you may also listen to the music, created at different times by well-known composers and performed by talented players inside the hall.
One of the popular projects is "The music of time" – it's a chance to enjoy the hits of famous rock bands like Queen, Linkin Park, Radiohead, Coldplay and others in a classical manner (the concerts are held almost every month, just check the schedule).
Among the most interesting concerts at the beginning of March we've found the following ones:

"Colorful dreams. Women in art" (March 6, 7 p.m.) – a musical-art performance devoted to Women's day. It will allow you to see the music and listen to art, created and played by talented women.

"32 sonatas for the piano. Ludwig van Beethoven" (March 10 & April 20, 7 p.m.)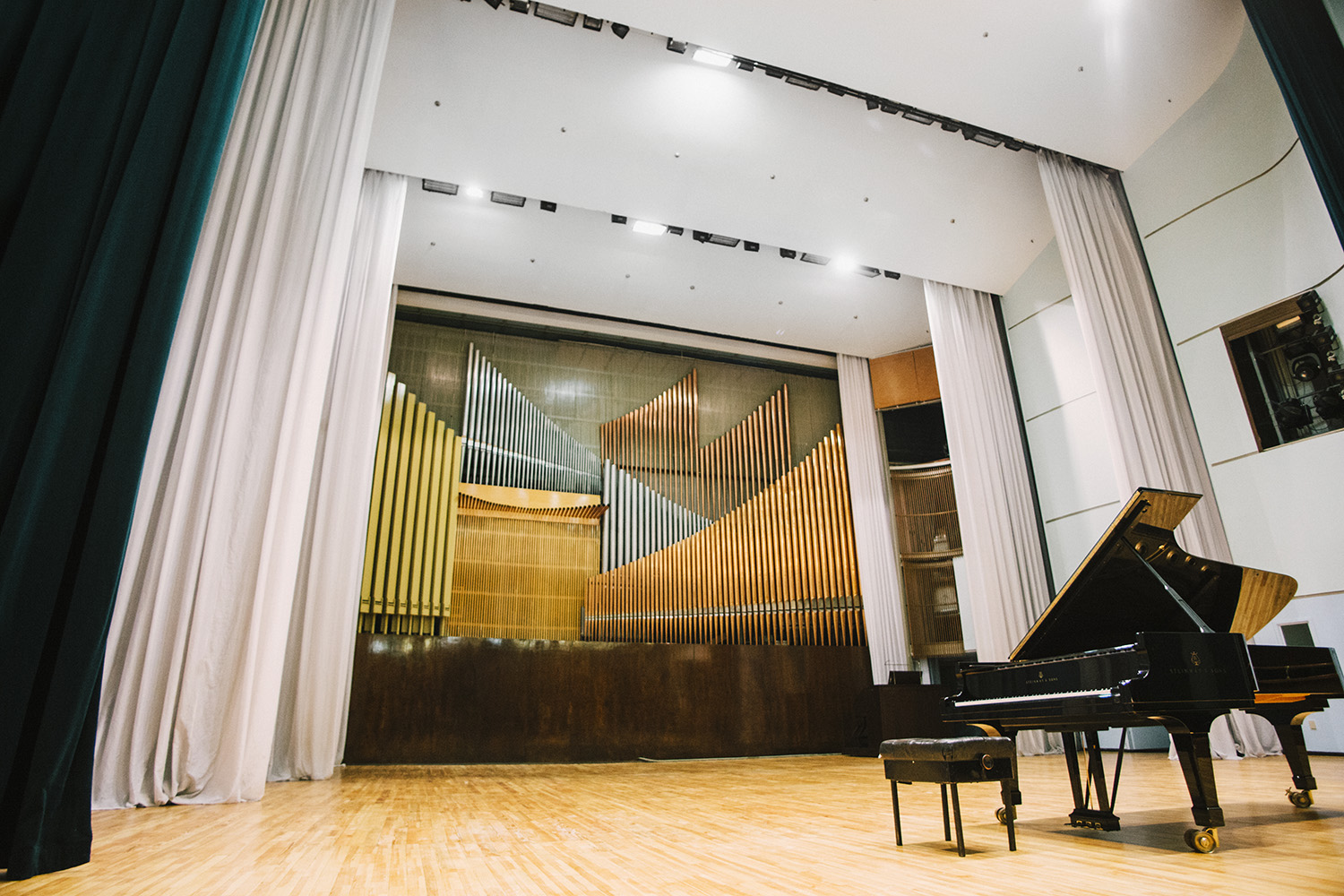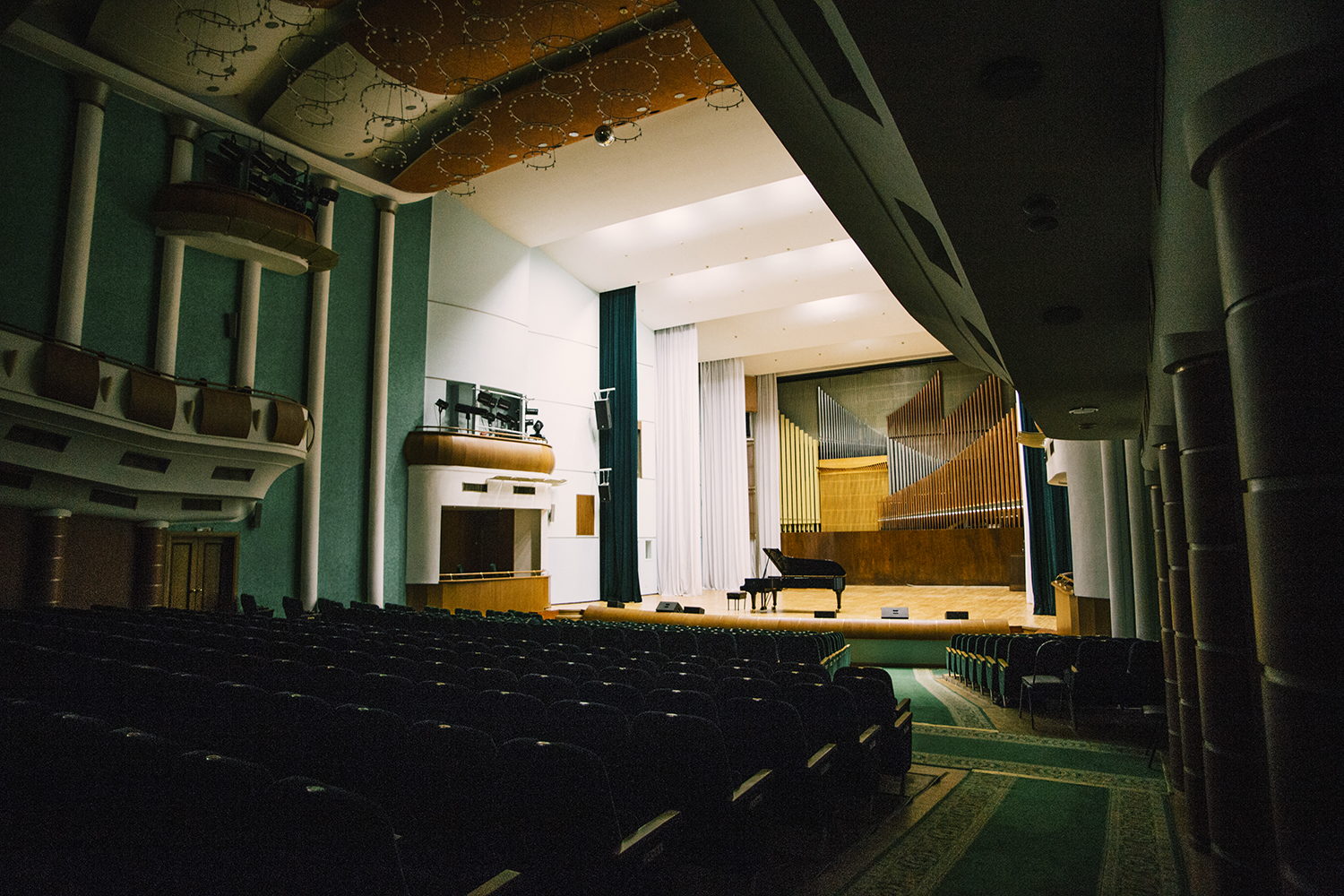 Belarusian State Philharmonic Society

praspiekt Niezaliežnasci, 50
11-50 BYN (€ 4.5-20)


philharmonic.by
This place is a real home of classical music in Belarus, which is situated at Jakuba Kolasa Square. It is the only hall in Minsk, where you can find and visit any kind of classical music performance almost every day. Choose among the concerts of students from different art institutions, international musicians from Europe and the USA, or the concerts of the famous orchestras. Besides, you may even pick a musical instrument that you love the most and listen to it accompanied by a choir.
Belarusian state Philharmonic Society is also famous for organizing jazz concerts of the real stars from the US. On Saturdays, there're sometimes so-called poetical concerts: poetry readings accompanied by classical music playing.
So, here are just some good events in March:

"Metamorphosis string orchestra concert" (March 14, 7 p.m.) – you will be impressed by this great orchestra symphonic playing: conductor – Pavel Lubomudrov; soloists – Dmitry Smirnov violin (Russia – Switzerland), Denis Linnik piano (Belarus – Switzerland).

"Gregory Boyd jazz concert" (March 17, 7 p.m.) – enjoy American jazz, funk, blues, and soul from the birthplace of jazz music.

"Masterpieces of world organ art" by Ronald Ebrecht (USA) (March 21, 7 p.m.) –we advise you to visit this concert if you've ever dreamed about listening to the unusual sound of the organ.
Minsk Concert Hall

vulica Kastryčnickaja, 5
30-115 BYN (€ 12-47)
It is one of the main and the biggest concert spaces, where all kinds of concerts of different music styles are often held. A symphonic show is a usual thing here.
The orchestra "Olympia Classic" is a very interesting project in our classical music scene. At the concert hall "Minsk" they usually play not only the famous classical works of art but also the works by popular modern composers: Zimmer, Morricone, Einaudi, etc. Besides, they organize good organ concerts of music by Mozart and Vivaldi at the Red Church.
The nearest symphonic shows are:

"Concord orchestra" (March 12, 7 p.m.) –this performance of the first dancing orchestra will attract the lovers of the rock world-known compositions with symphonic arrangements and dancing elements.

"Prime orchestra" (March 15, 7 p.m.) – besides the usual orchestra musicians, this orchestra includes a DJ, a rock band and some soloists, who will play the world hits of different genres and styles, accompanied by special effects and vocal singing.


Follow Minsk Not Dead on Facebook & Twitter to keep up with the updates.
Photos by palasatka