The March of Liberty in Photographs
August 16 will remain in history because of the largest protest in Belarus. Journalists claim there were about 200-400 thousand protesters in Minsk (the truth is somewhere in the middle). Our photographer also went out to the streets to document the atmosphere of a real national holiday and unity.
Background info: On August 9, presidential elections were held in Belarus. Falsified results of the elections were announced claiming that Aliaksandr Lukašenka, who has ruled for 26 years, won with more than 80% of votes. According to independent exit polls, as well as to the results of election committees who counted the votes in a fair way, Lukašenka gained 3-10% of votes. Alternative candidate Sviatlana Tsikhanoŭskaja gained the majority of votes. Clashes broke out in cities across Belarus on Sunday evening as riot police used rubber bullets, flash grenades, teargas, and water cannons to quash peaceful protests. At least 6000 people were detained and brutally beaten. Then massive protests took place all around the country – demanding the resignation of Lukašenka, new fair elections, and release of political prisoners.
Stela "Minsk Hero-City"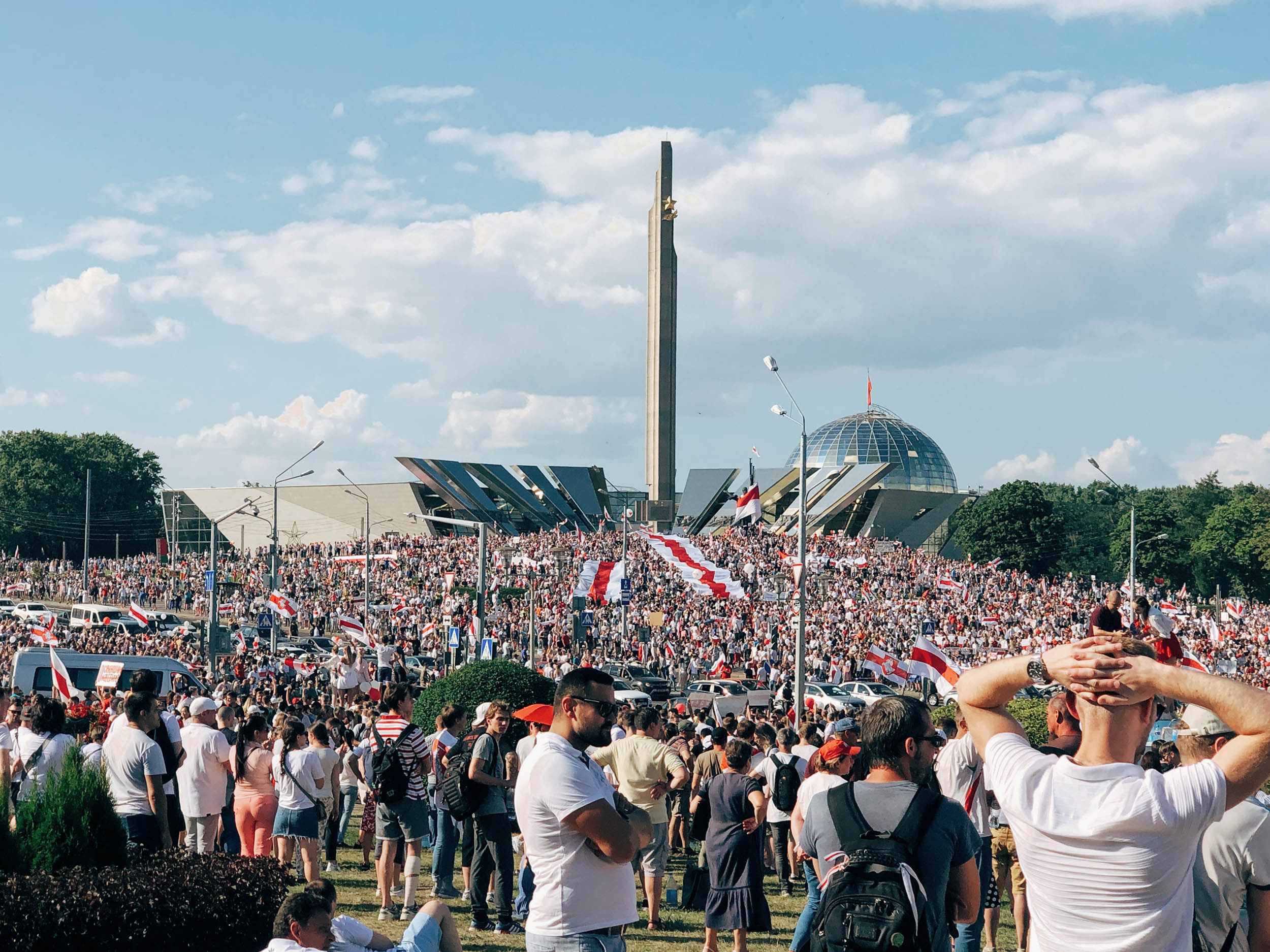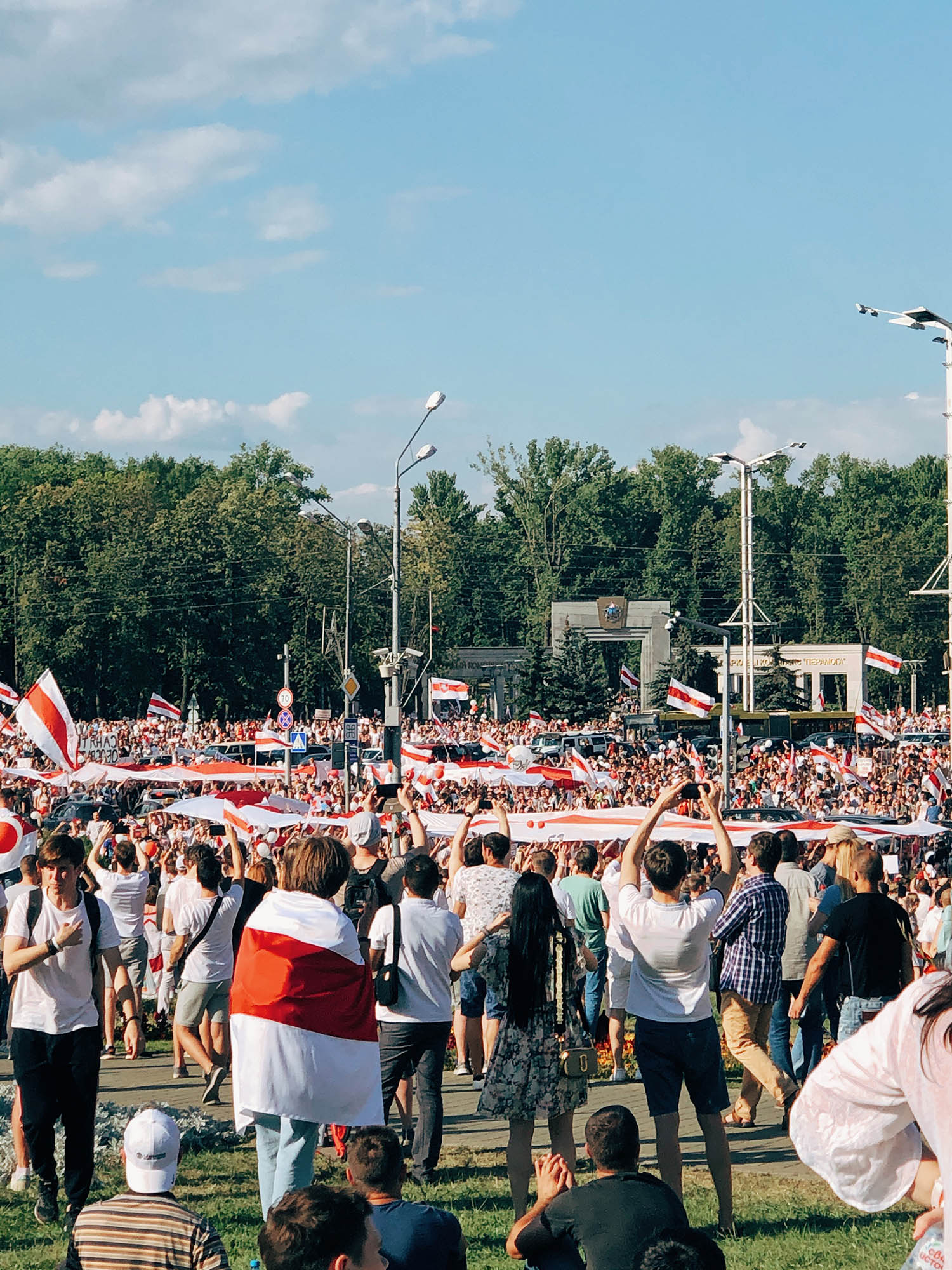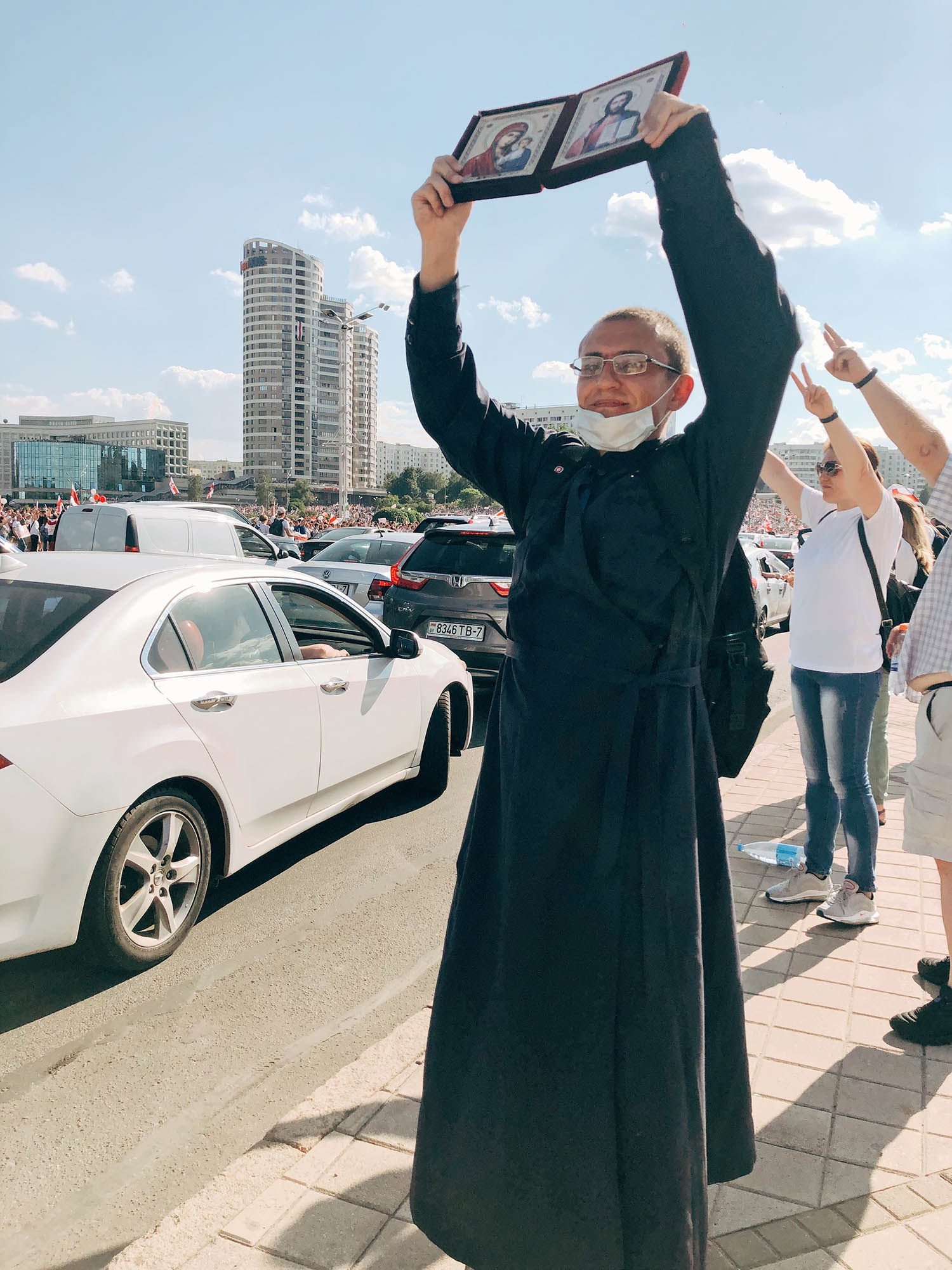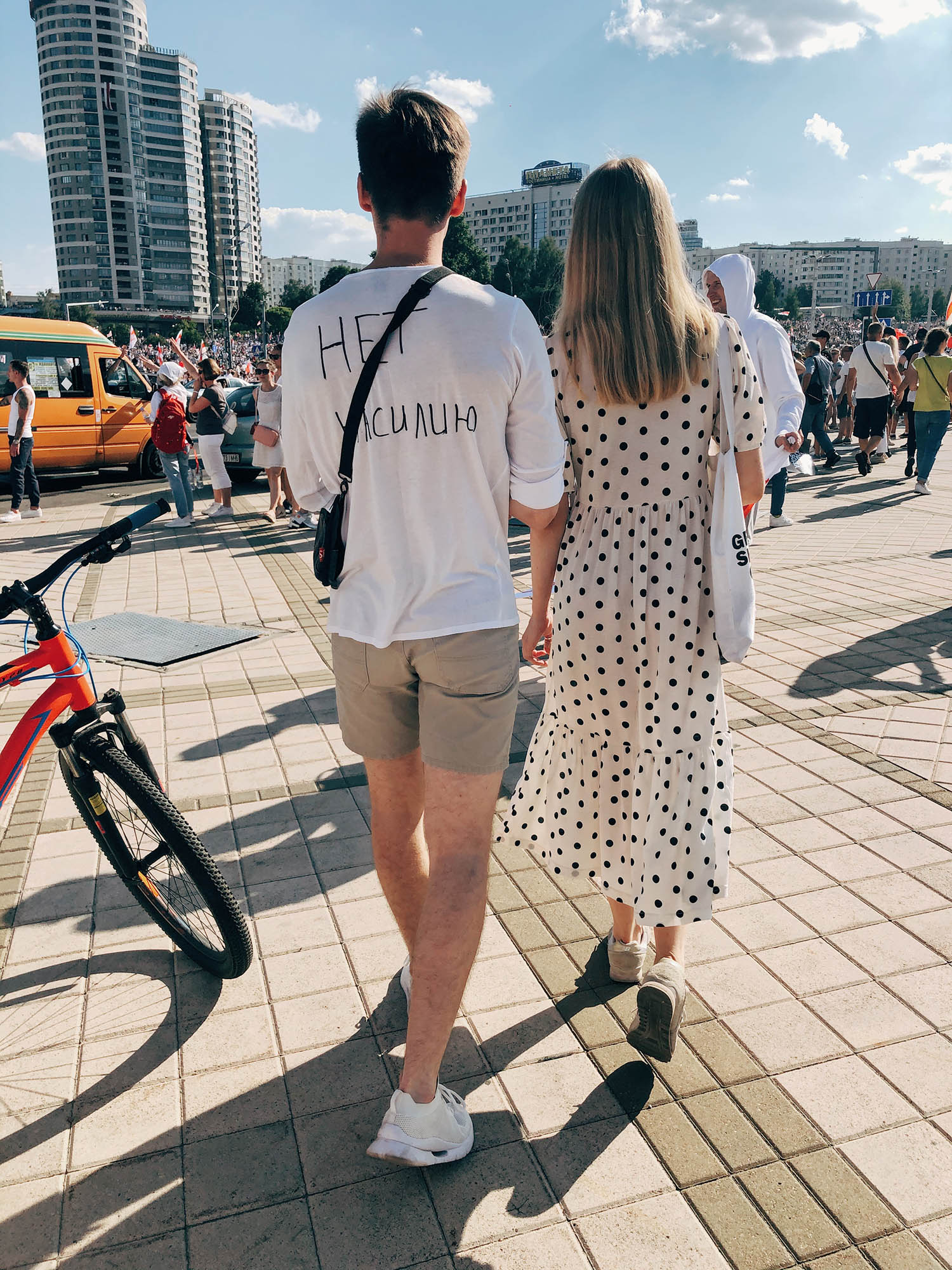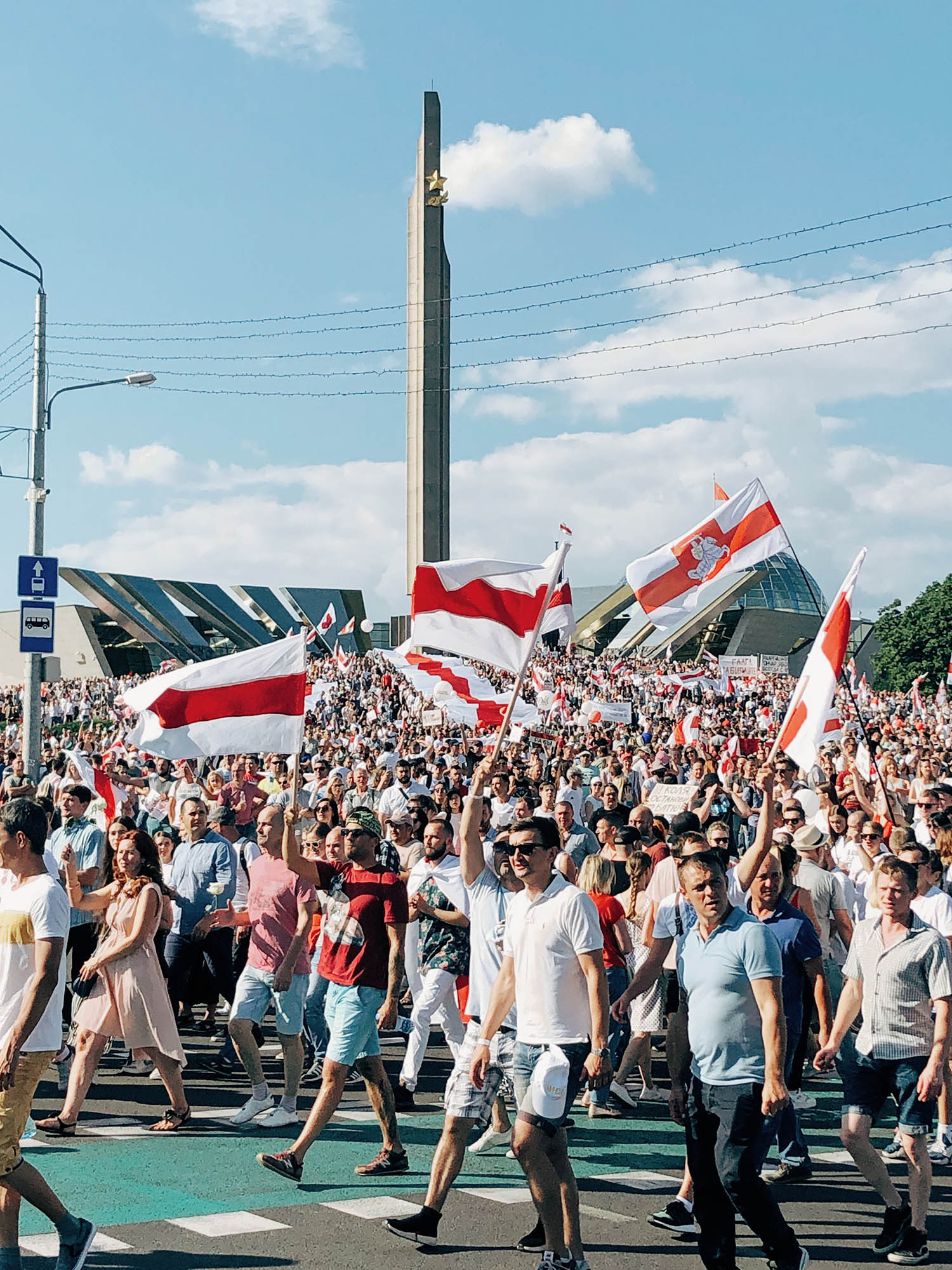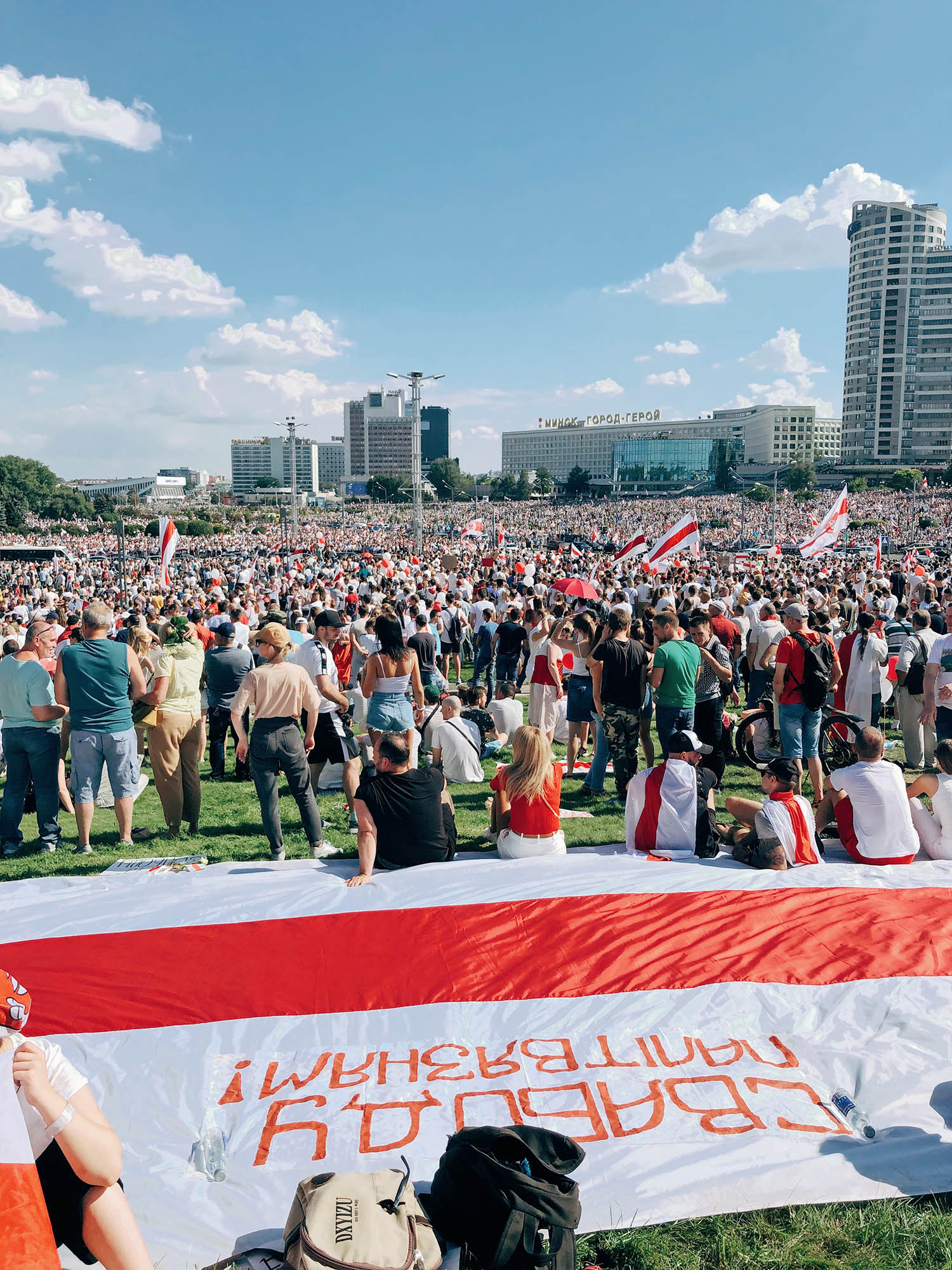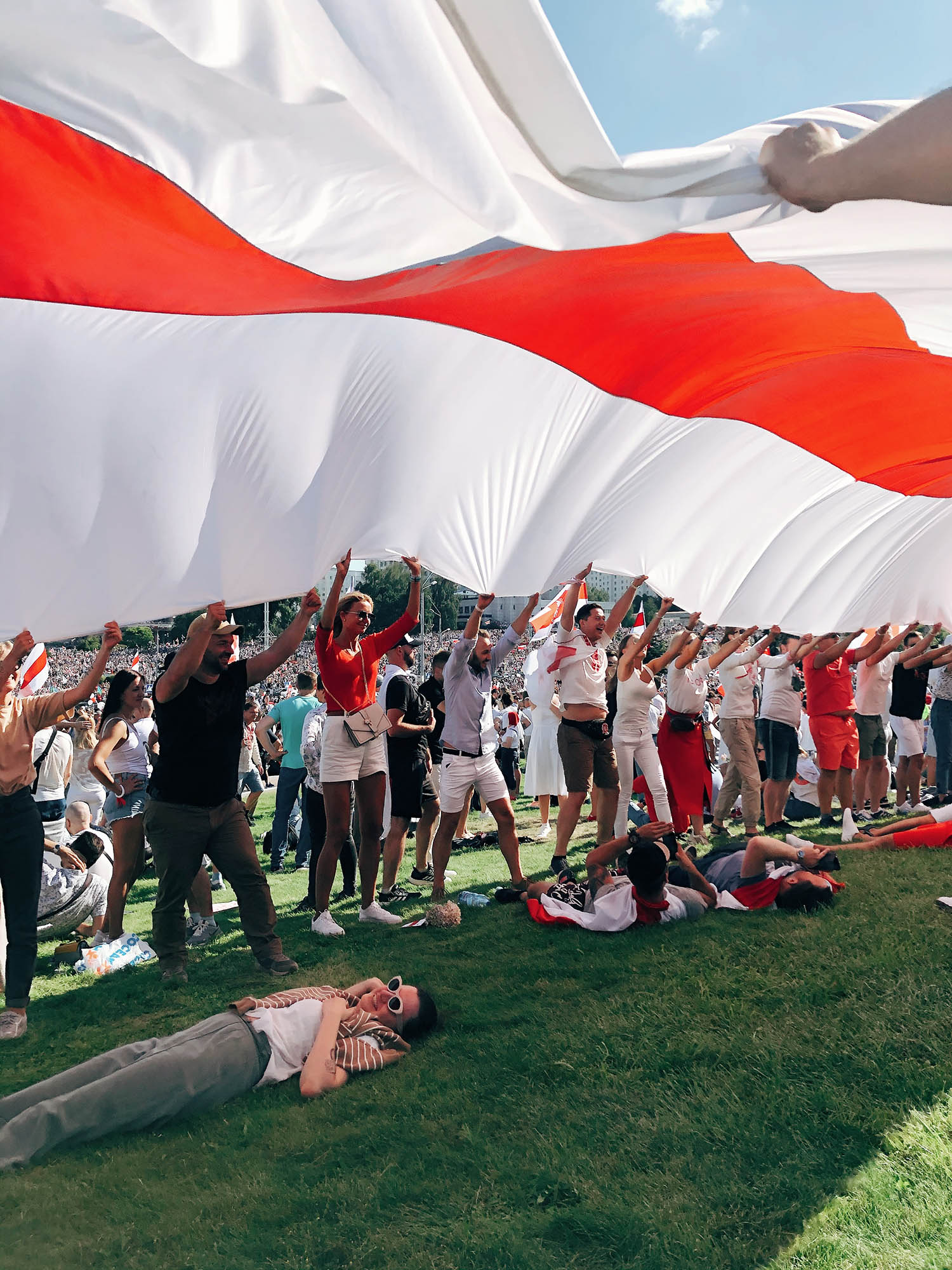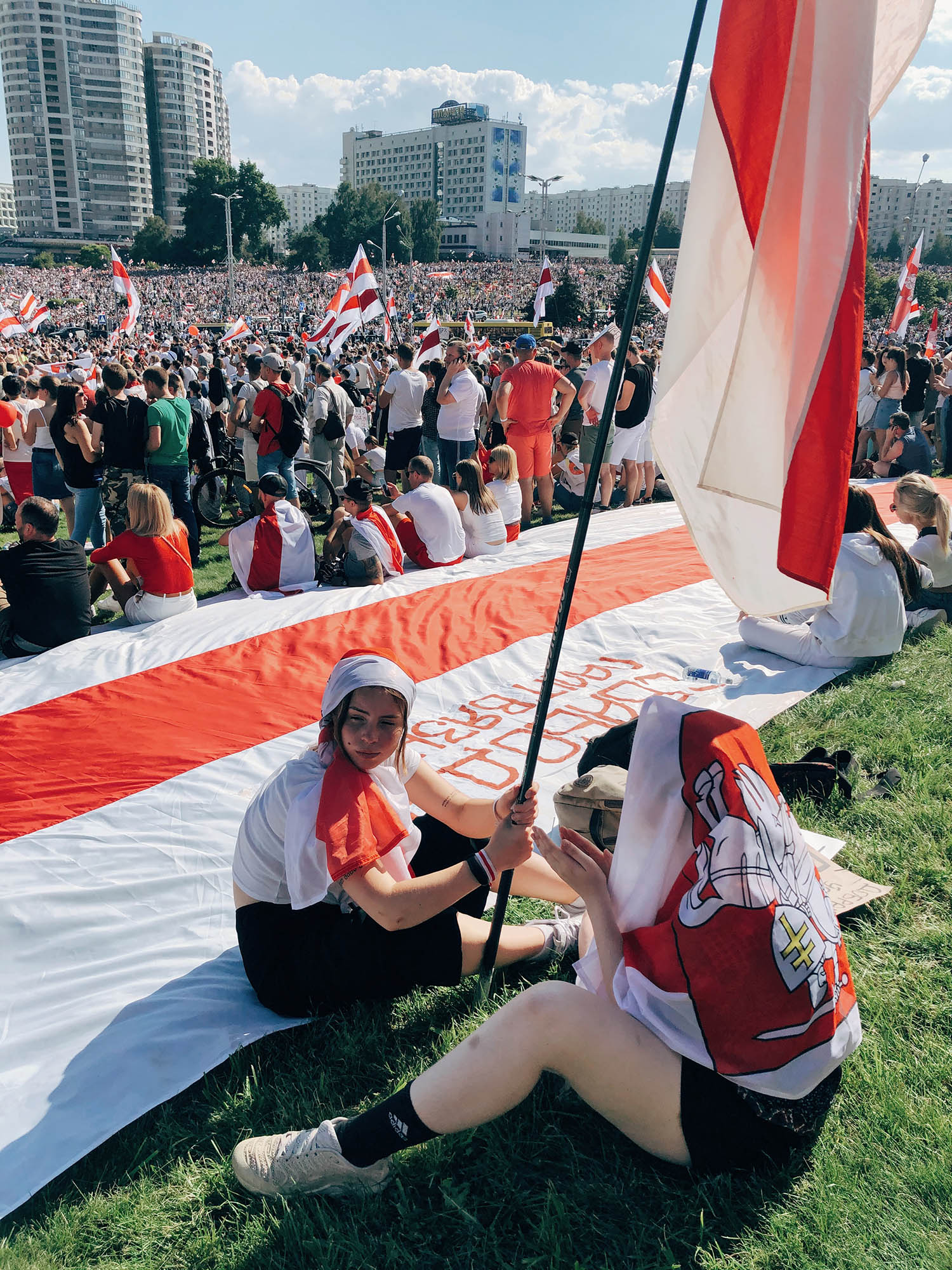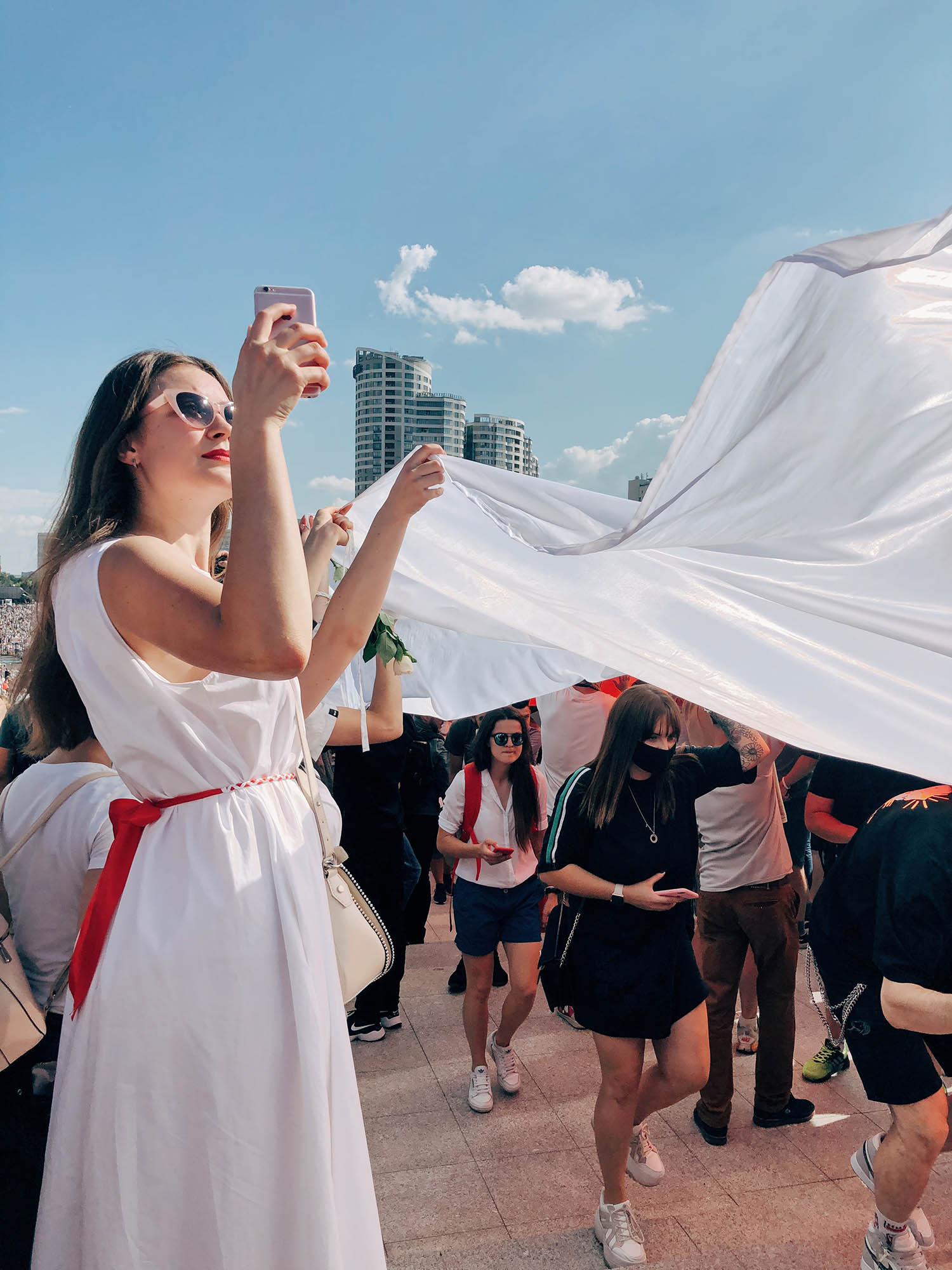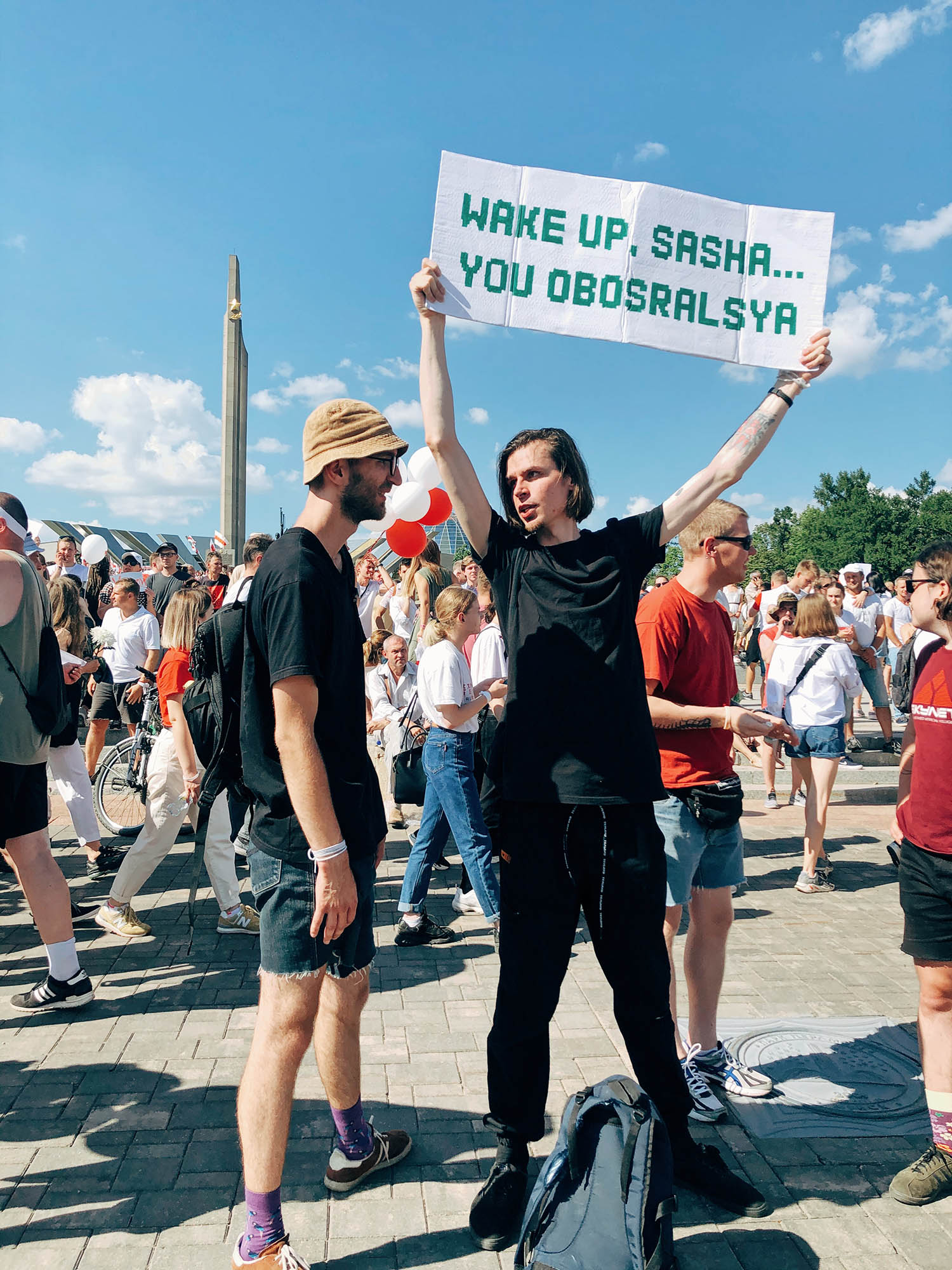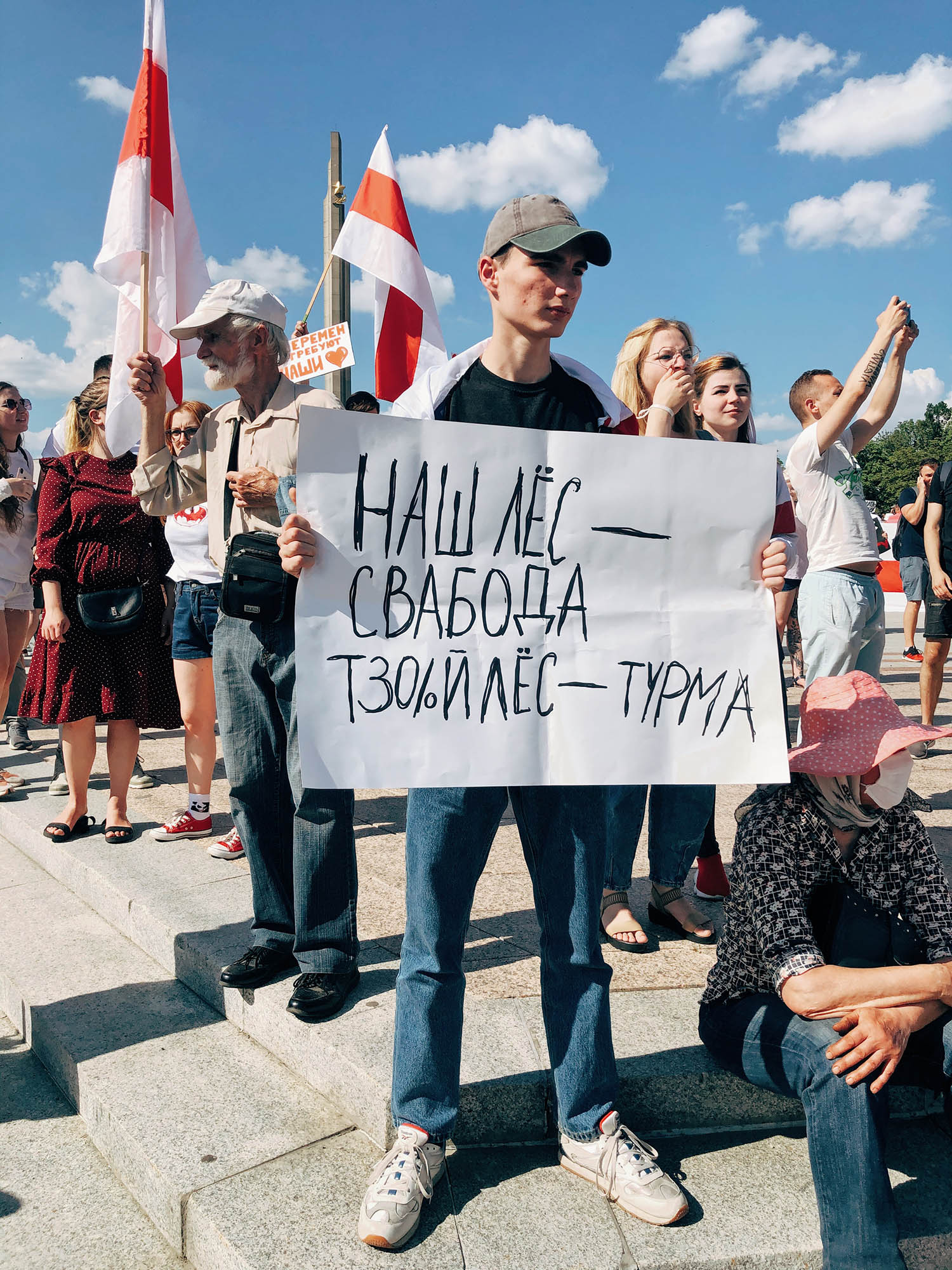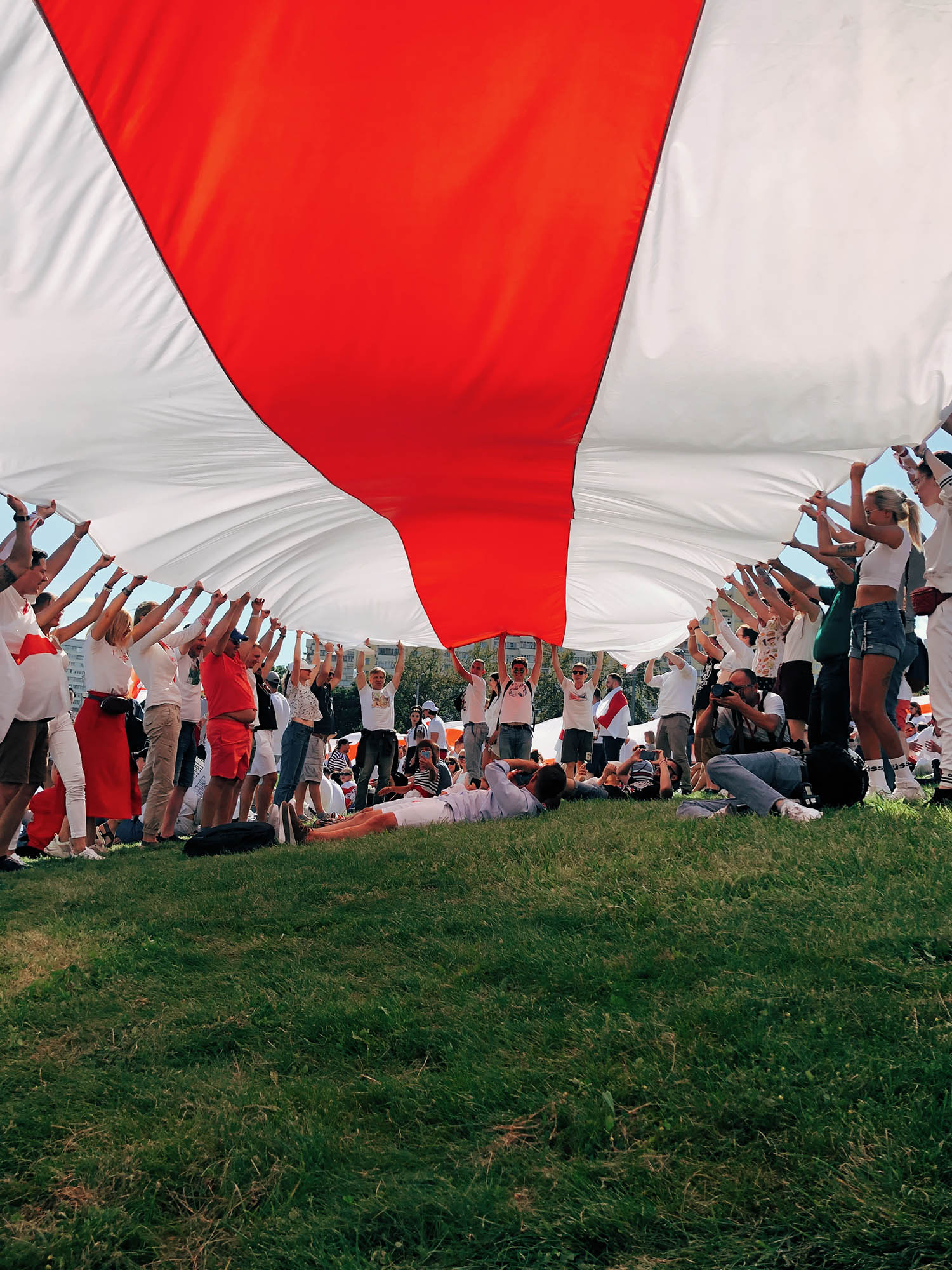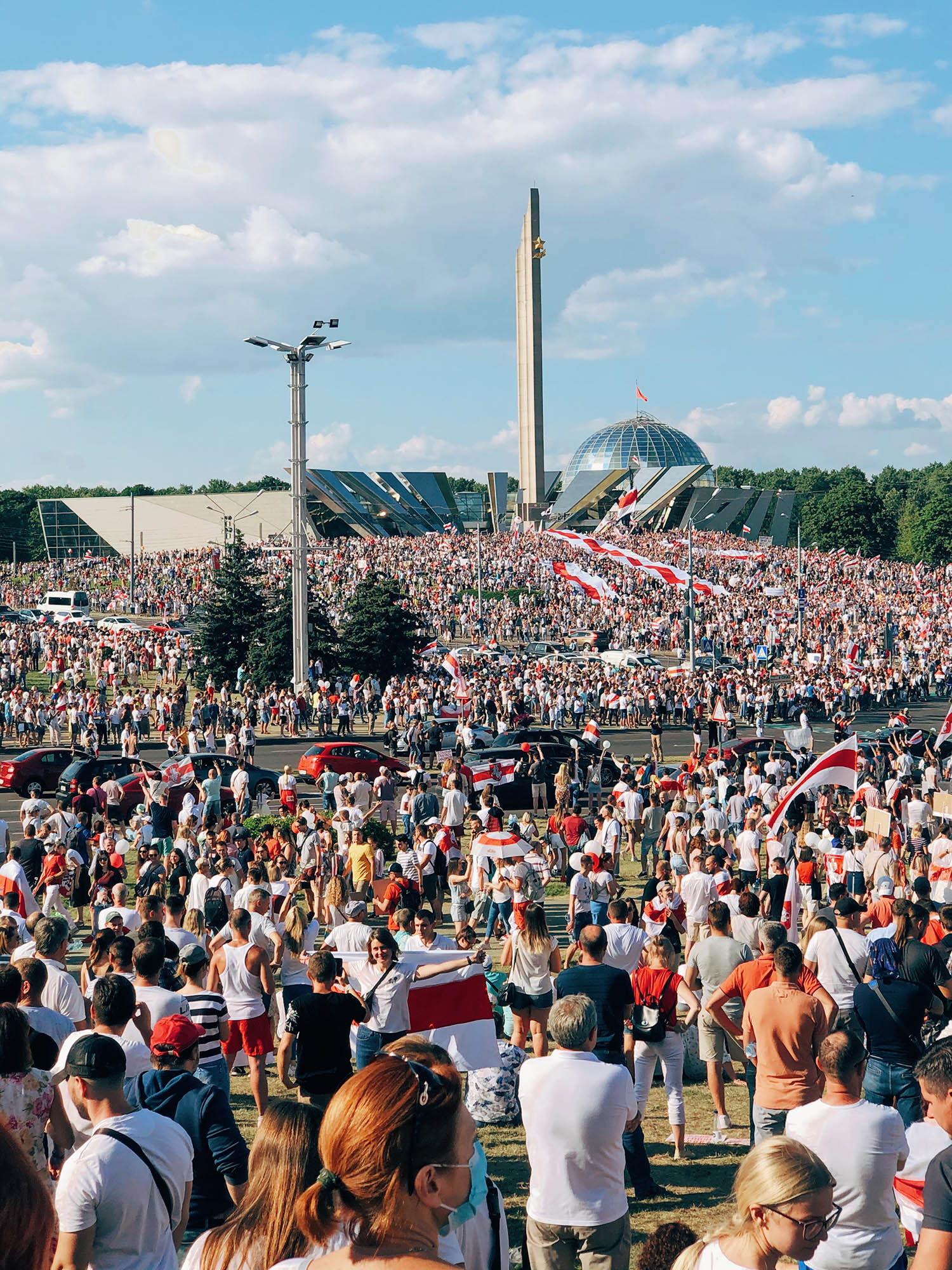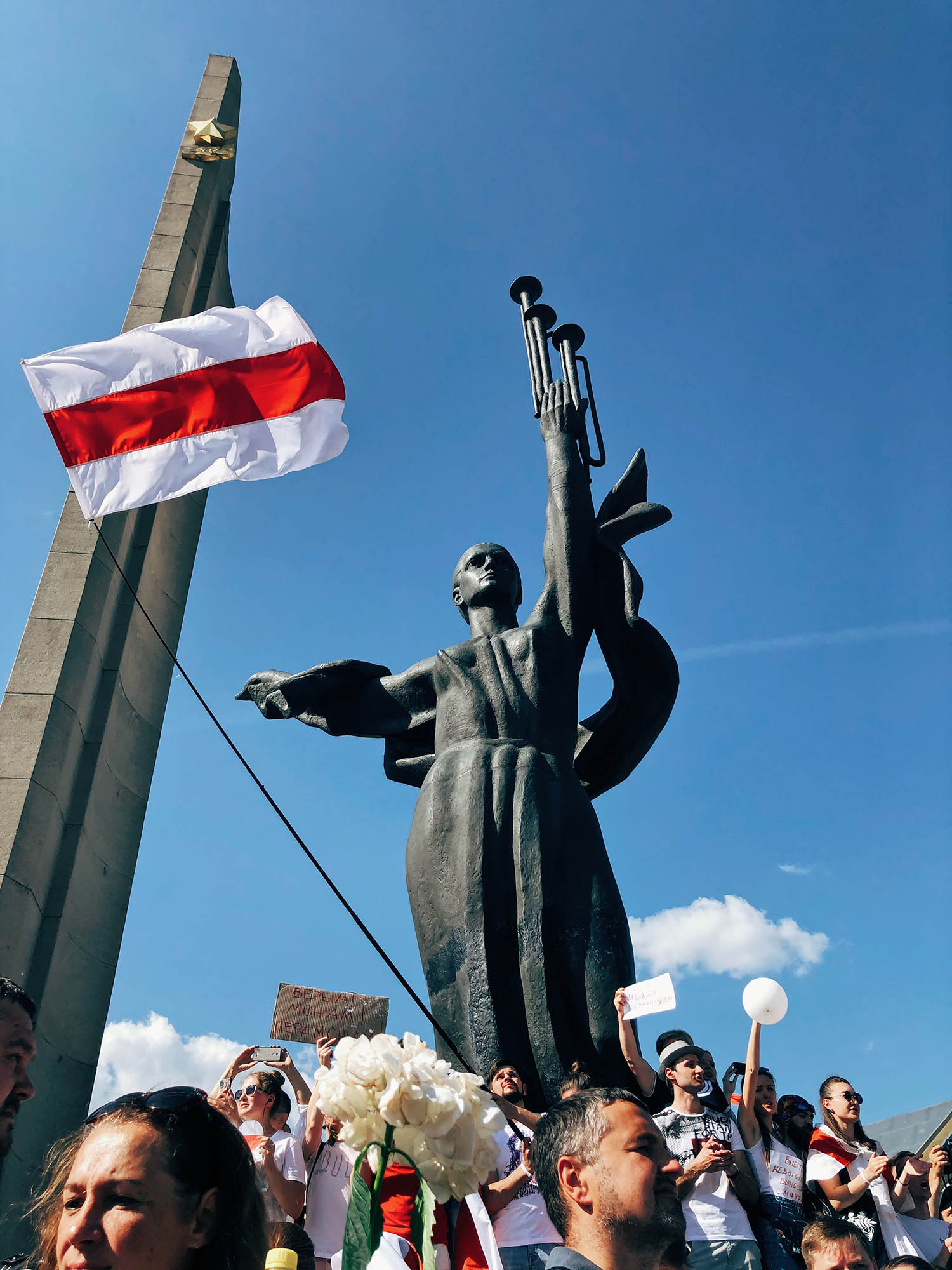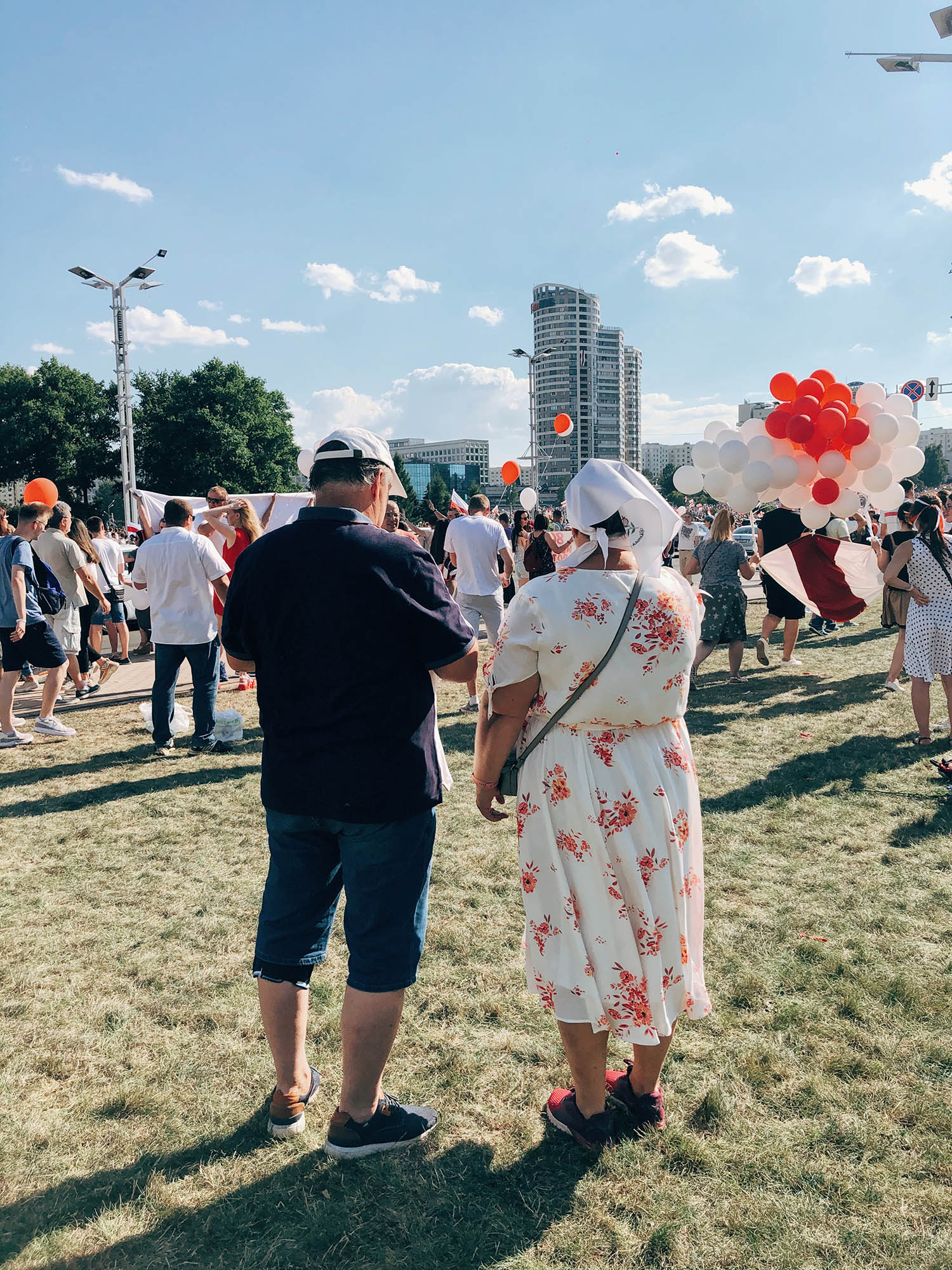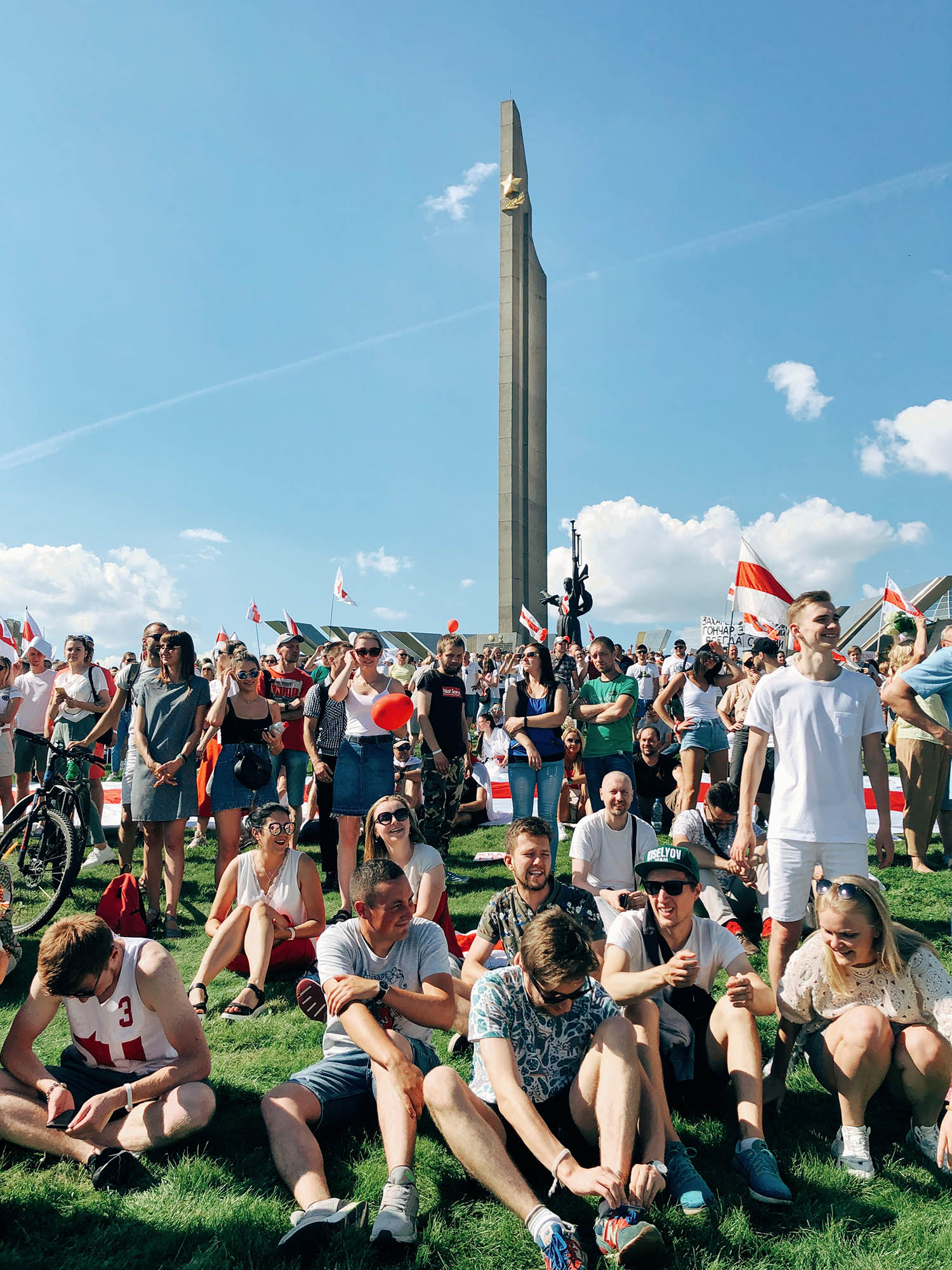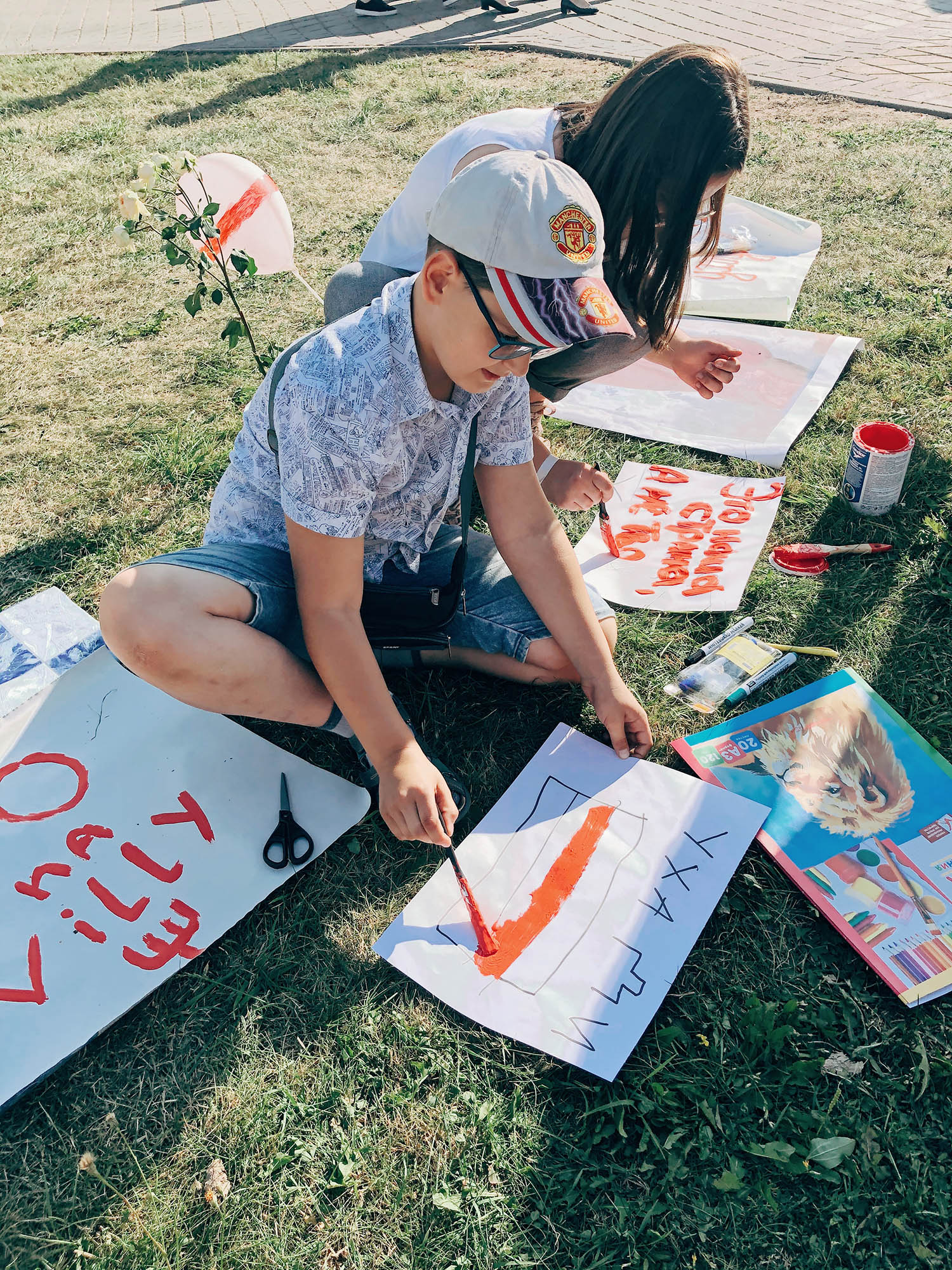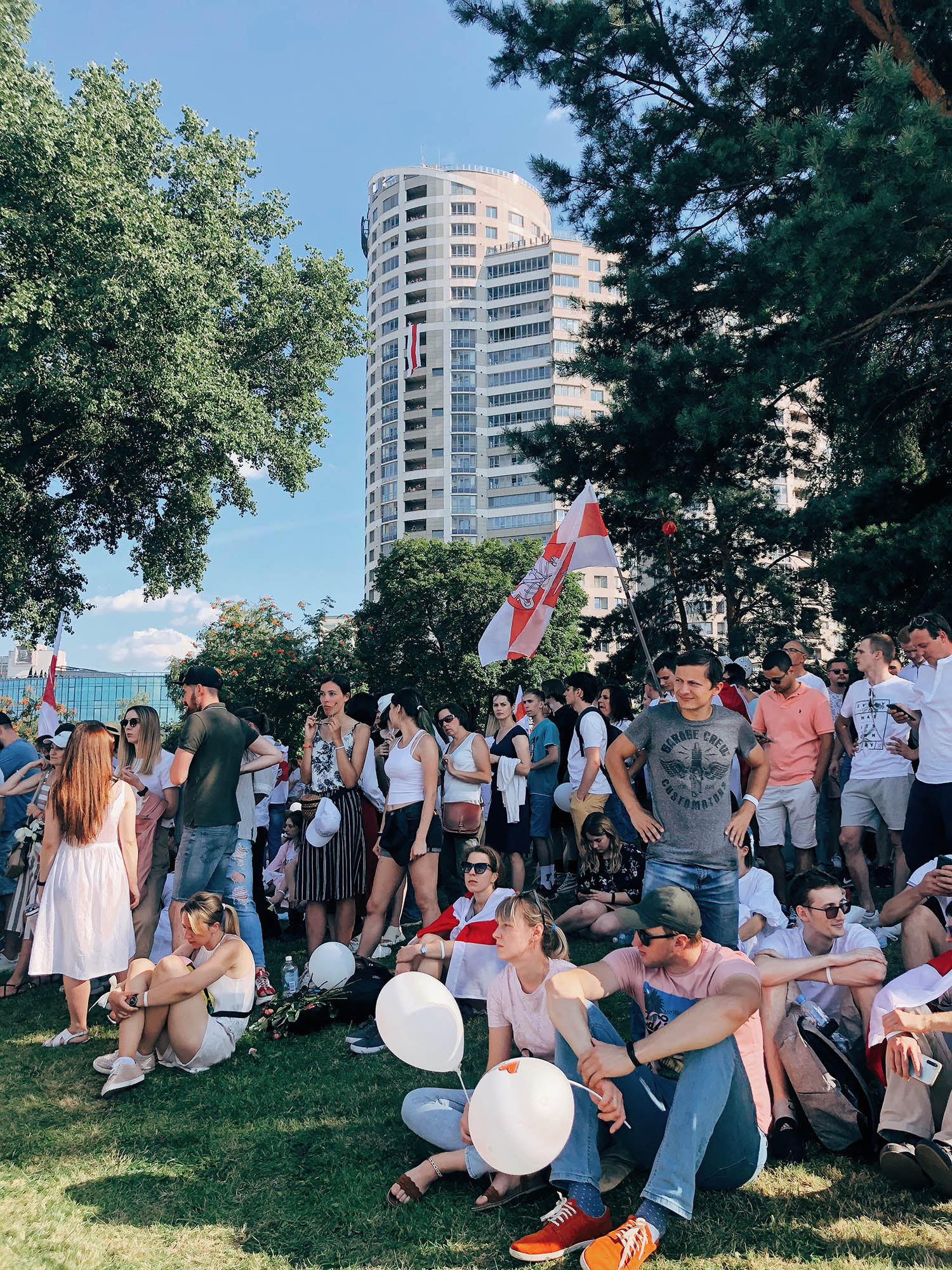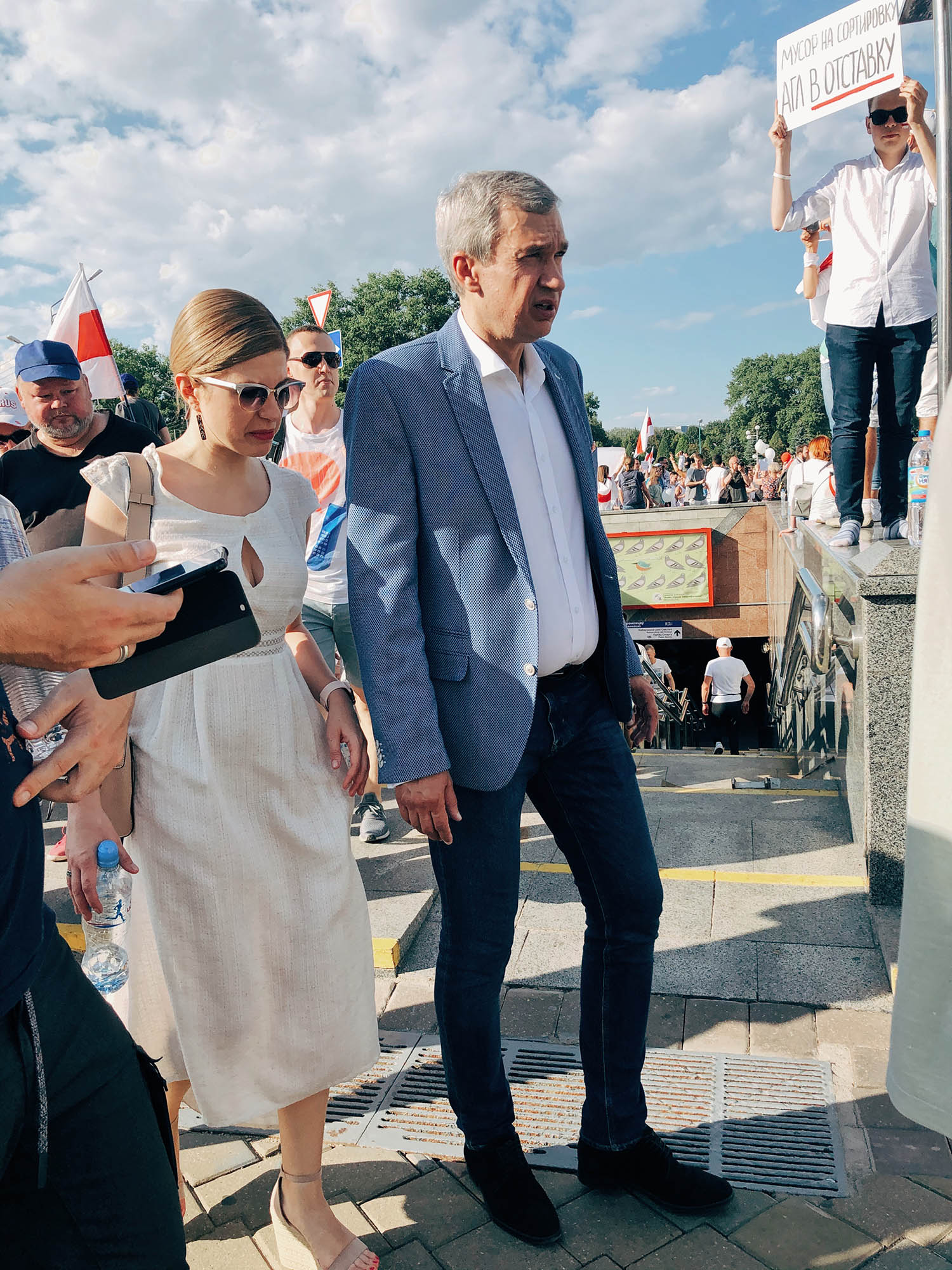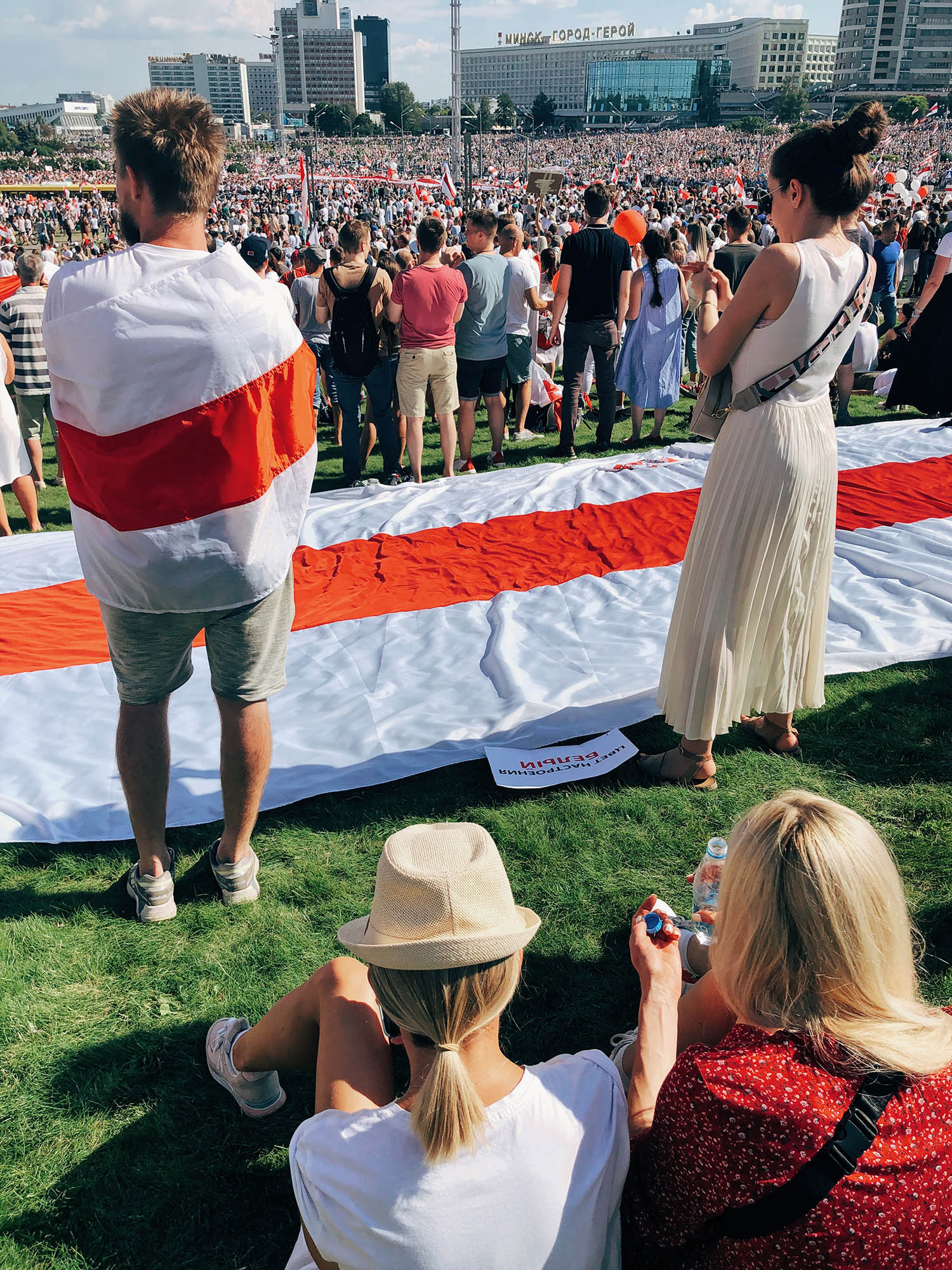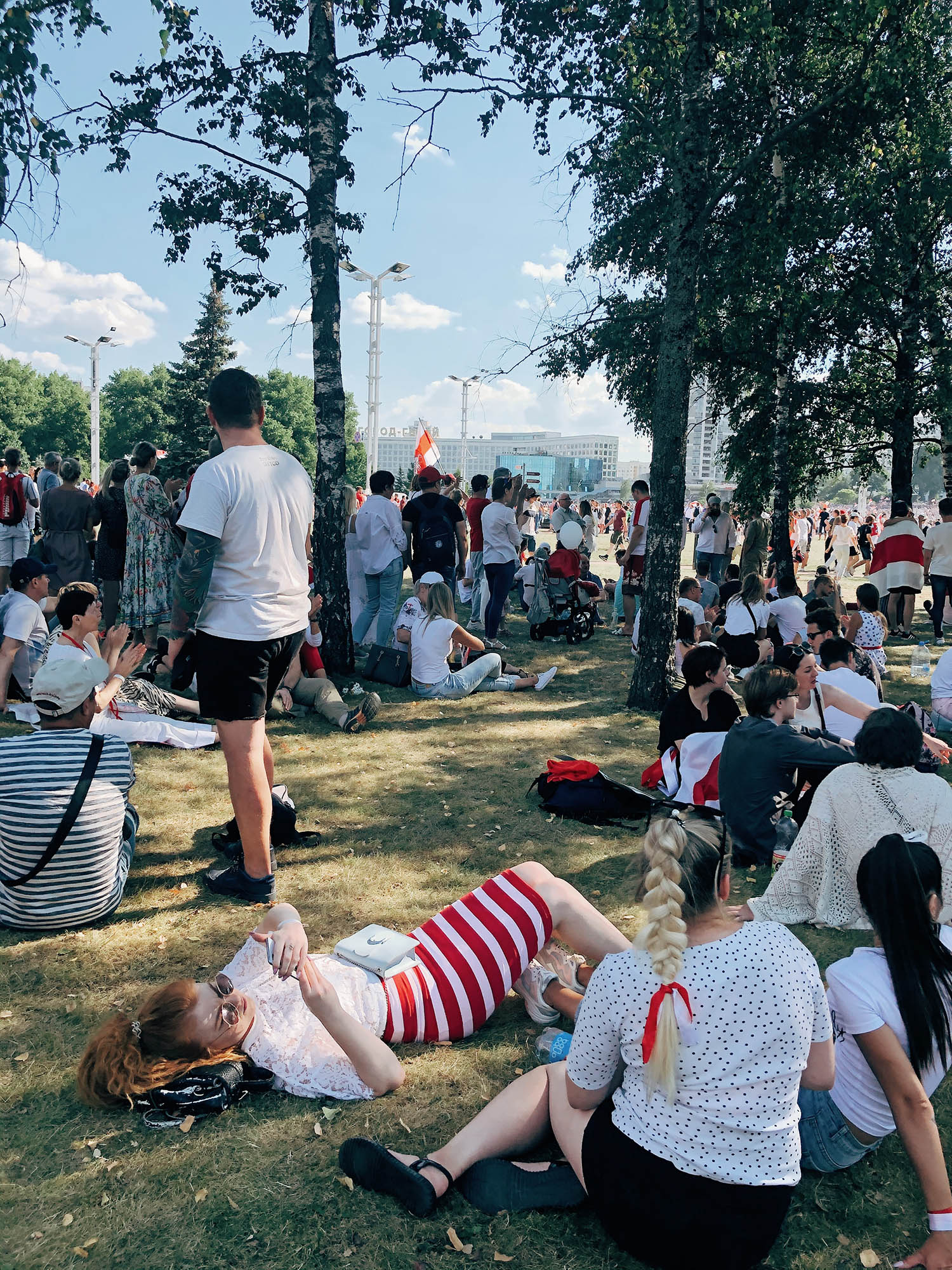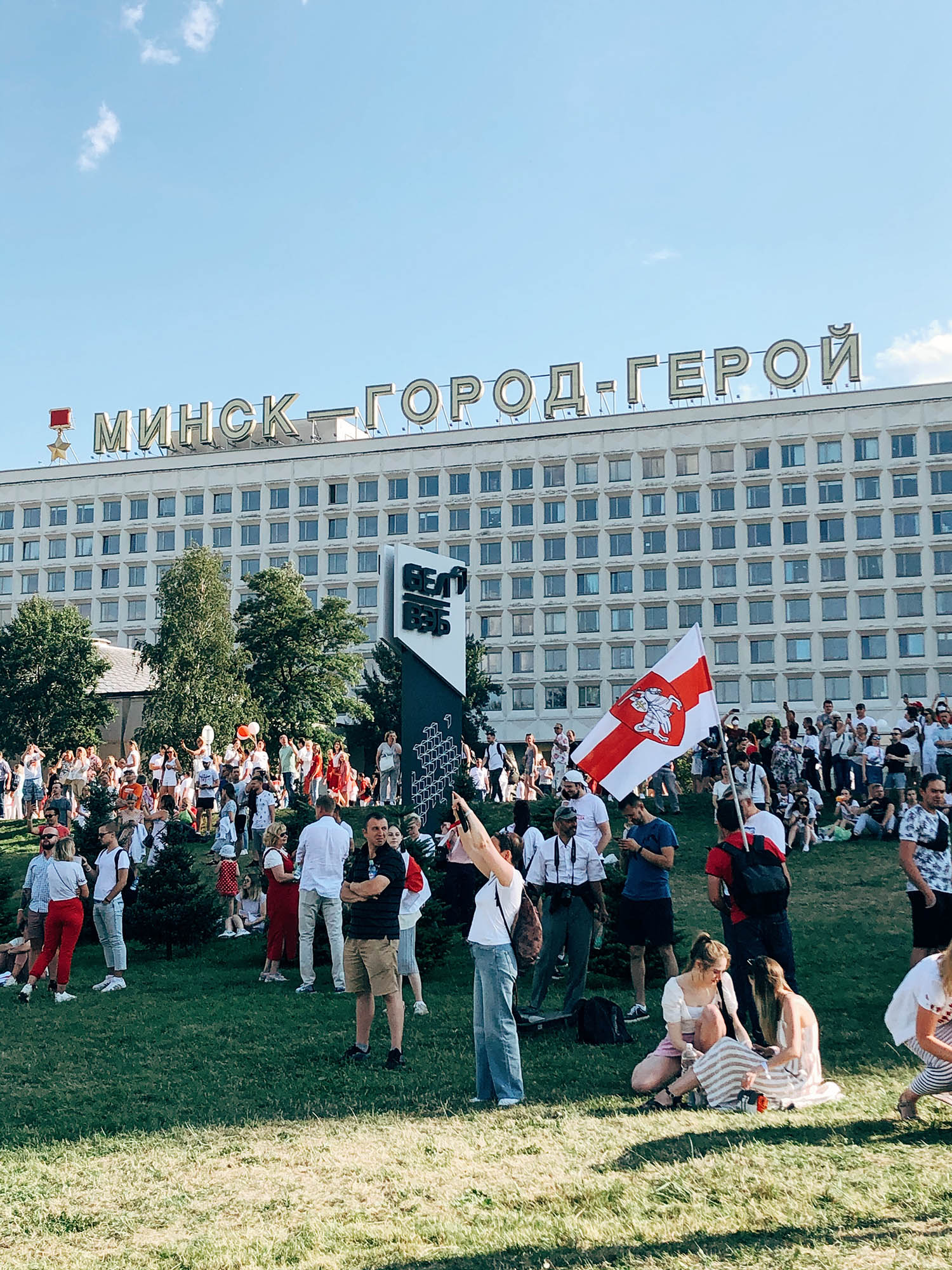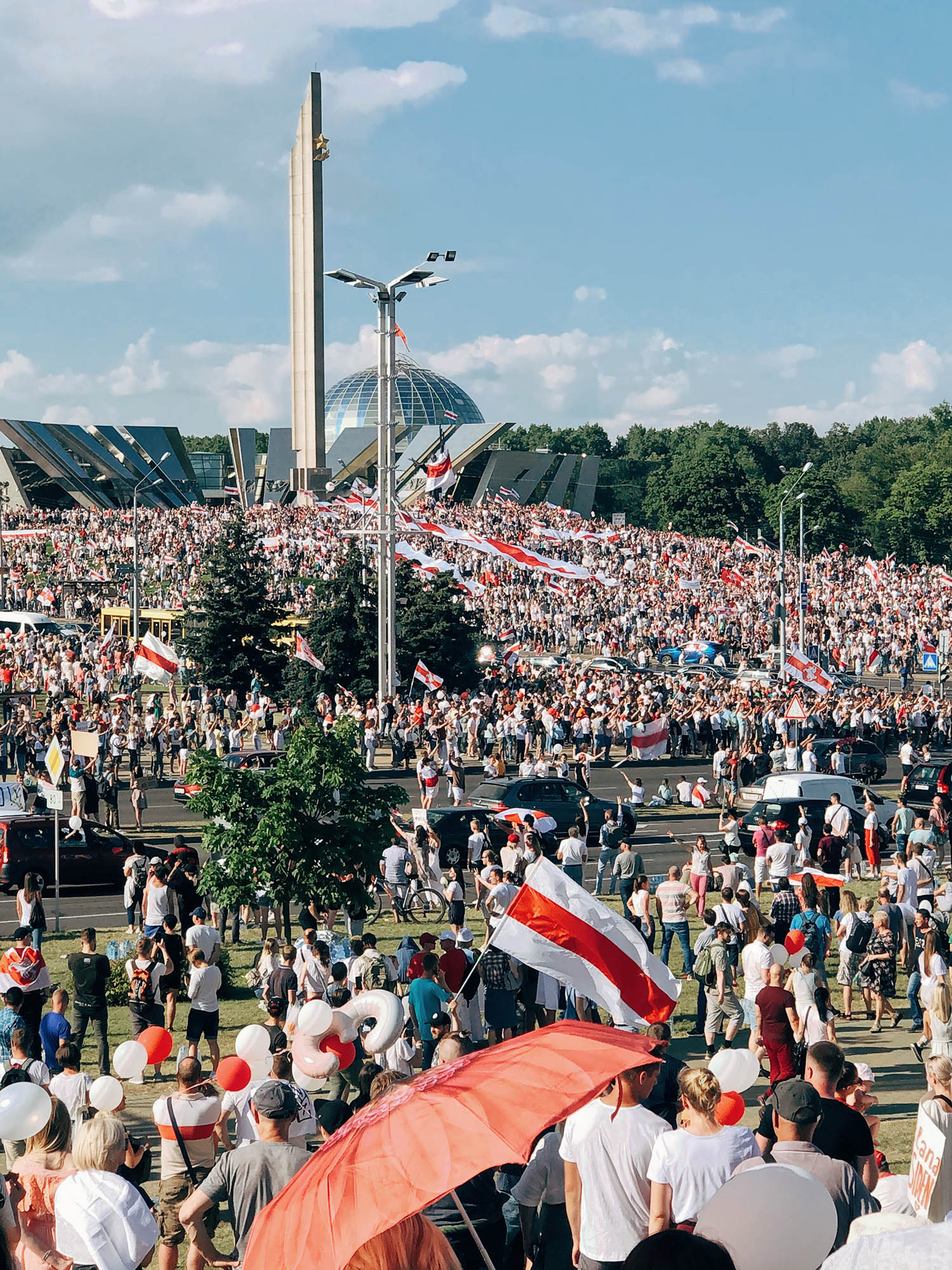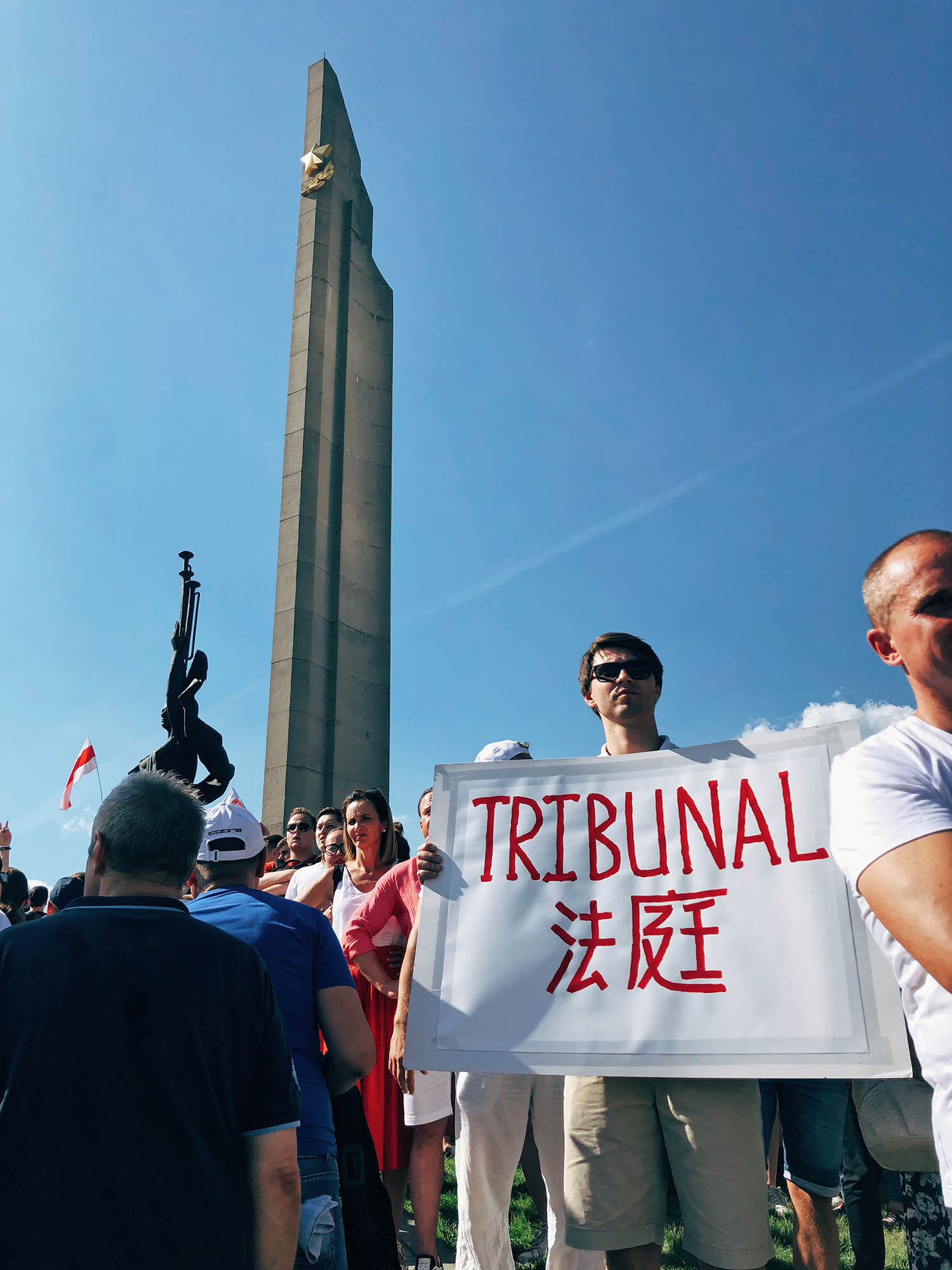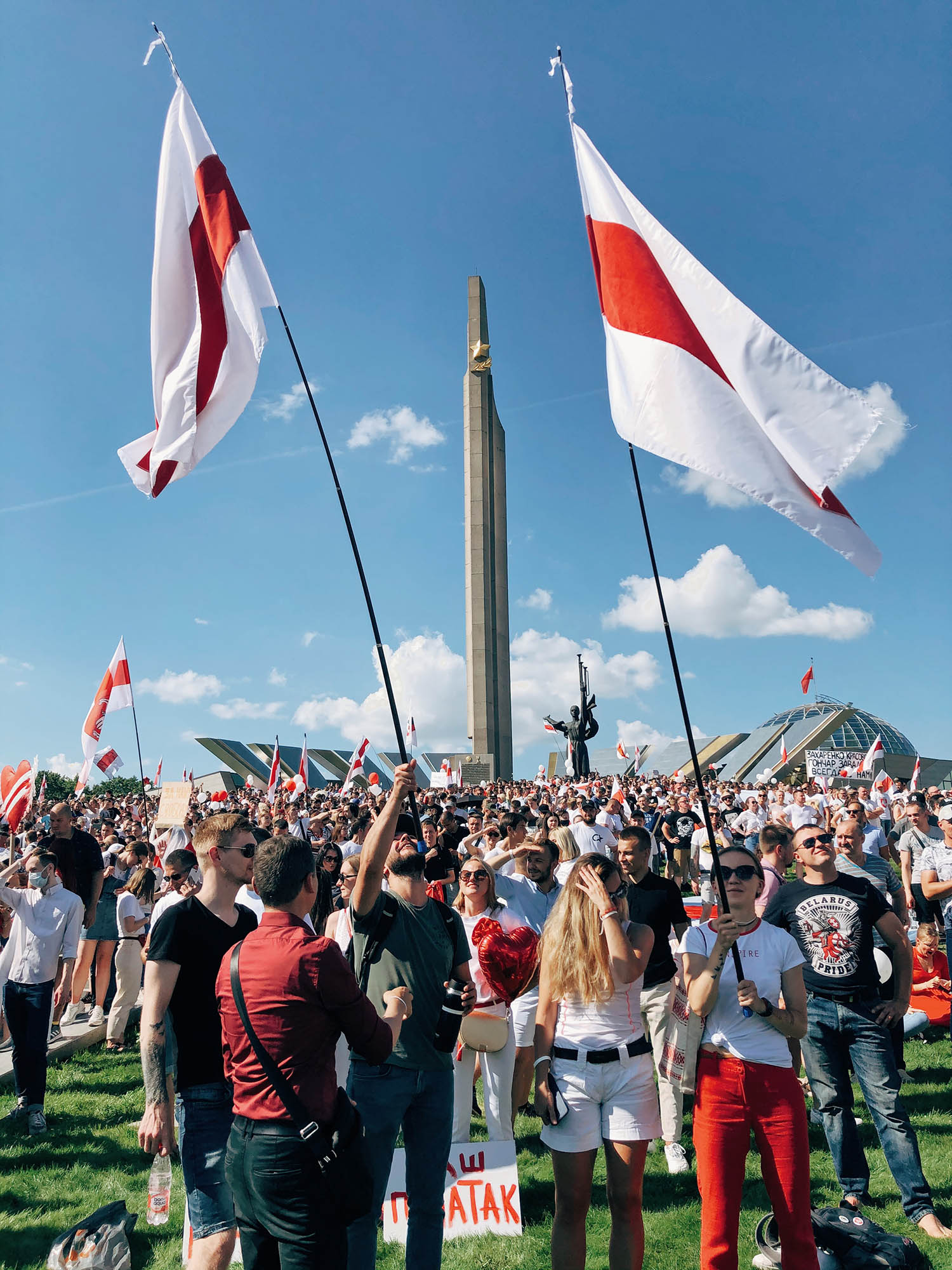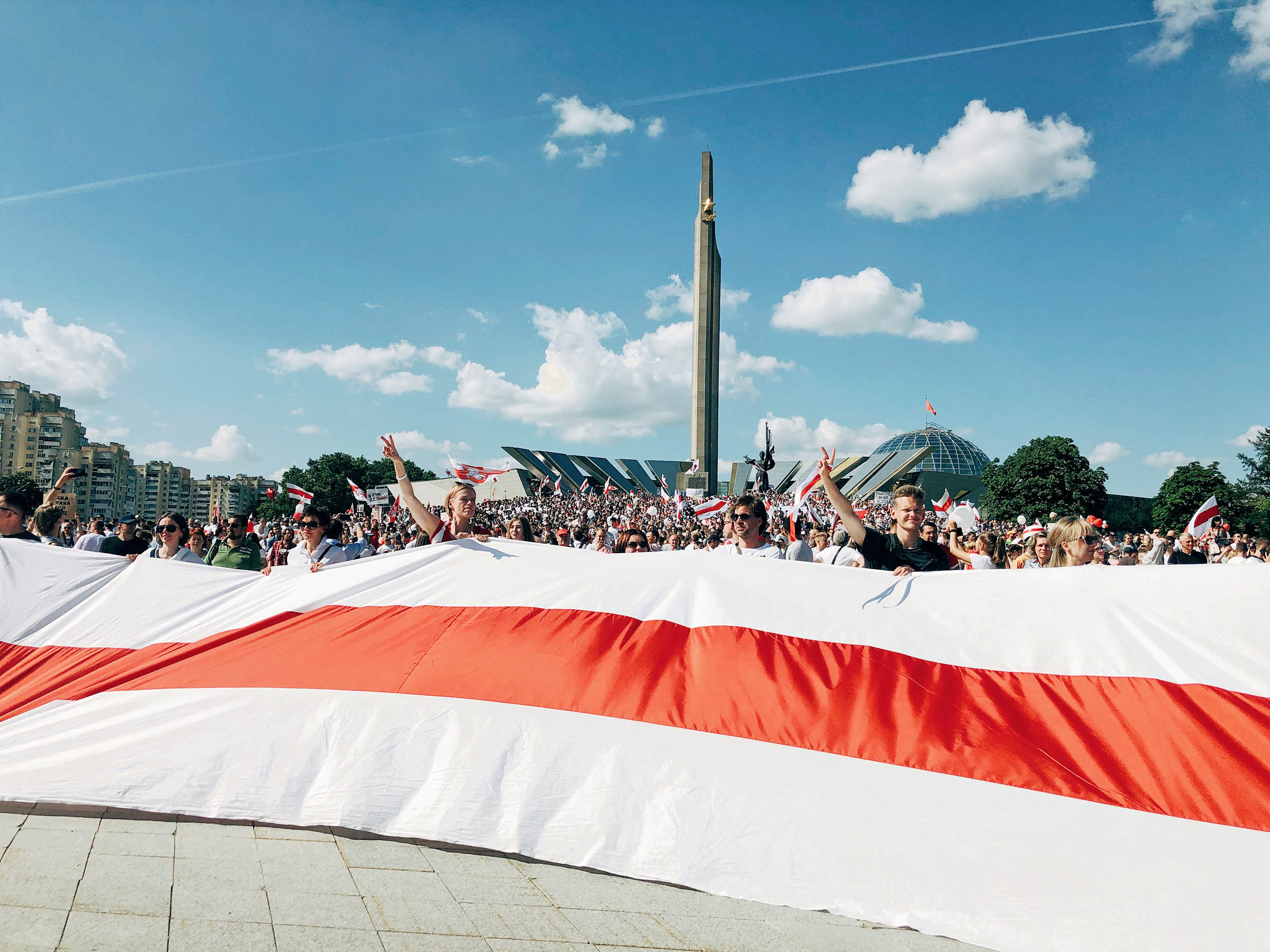 Upper Town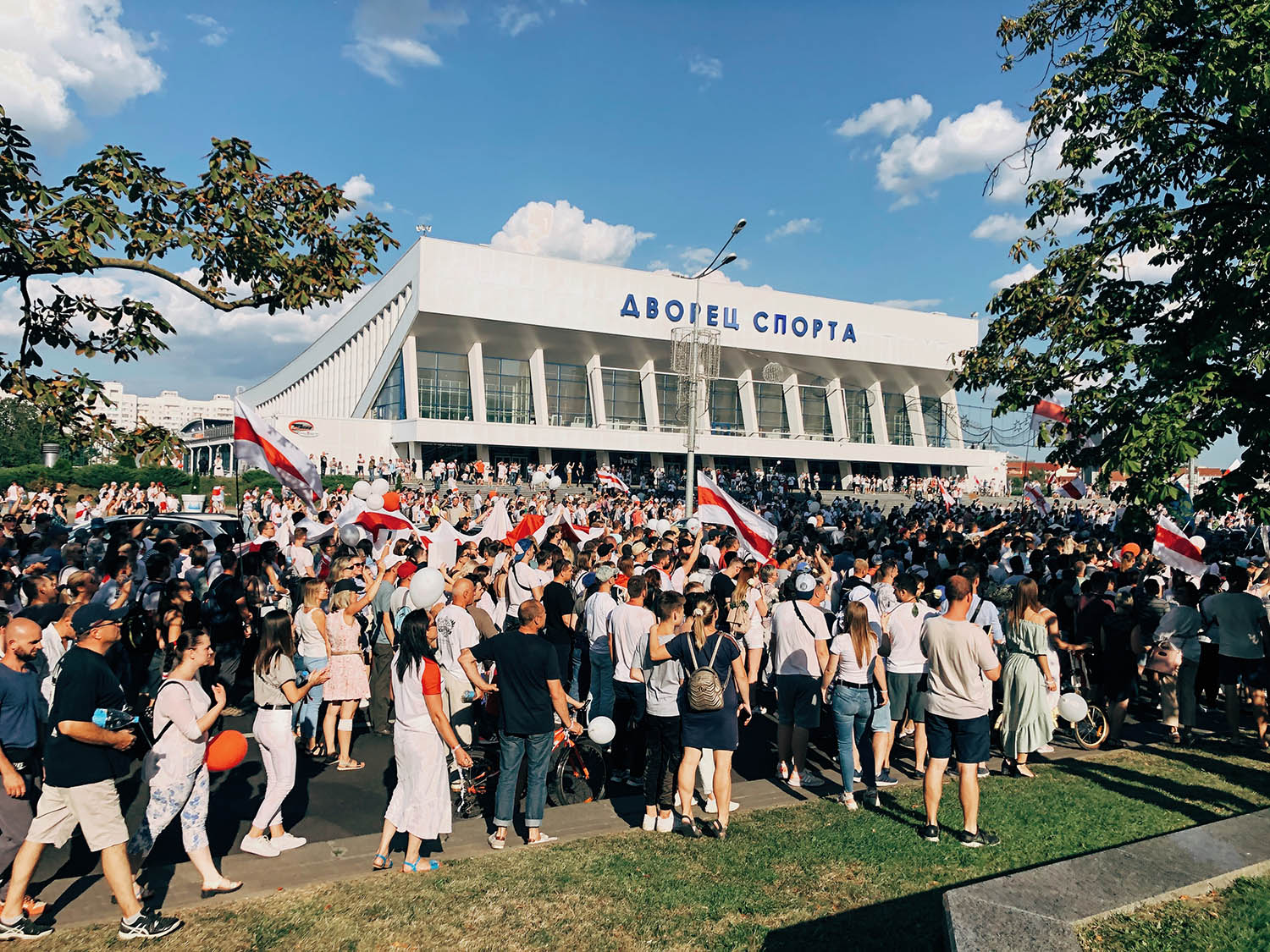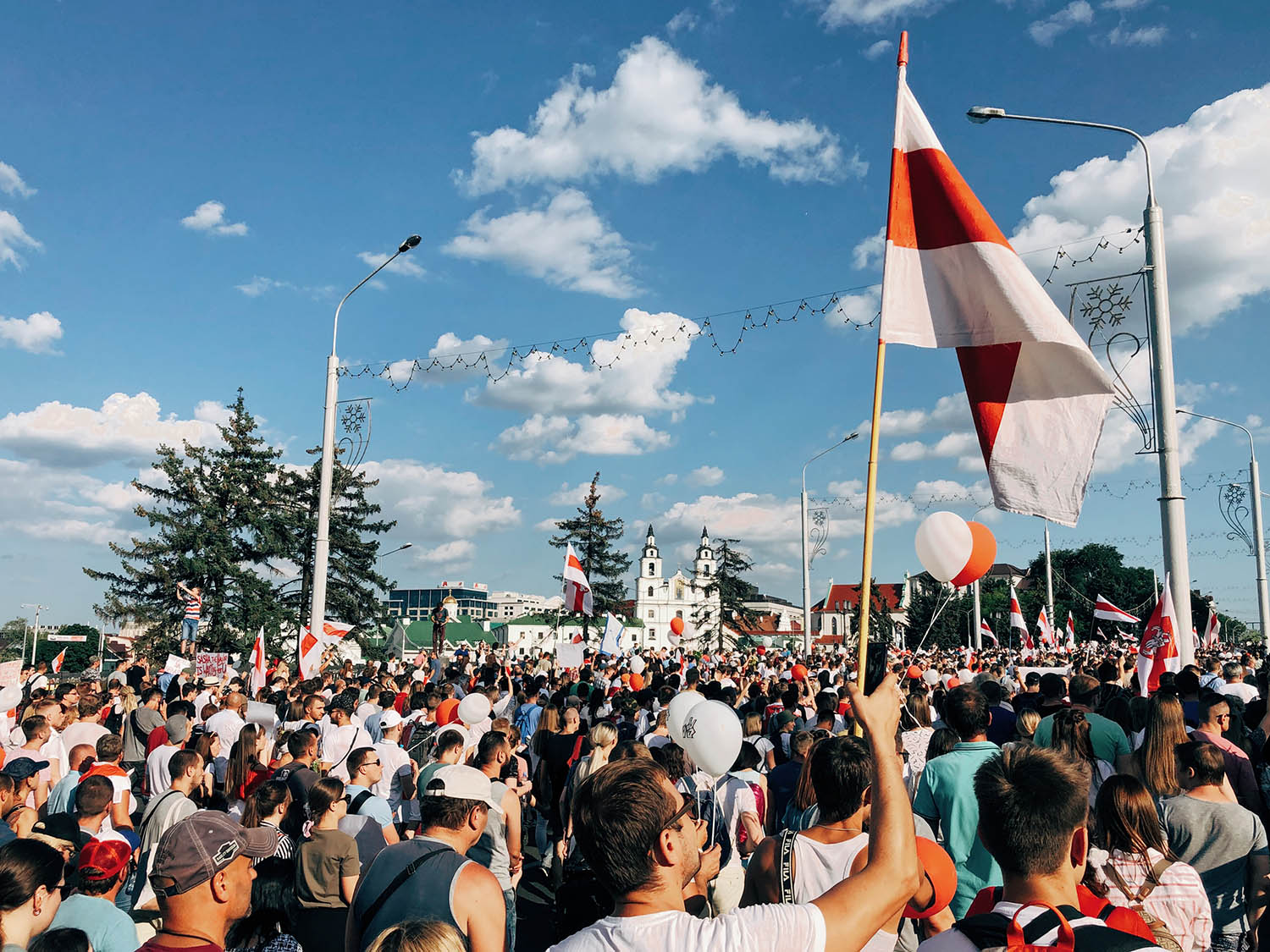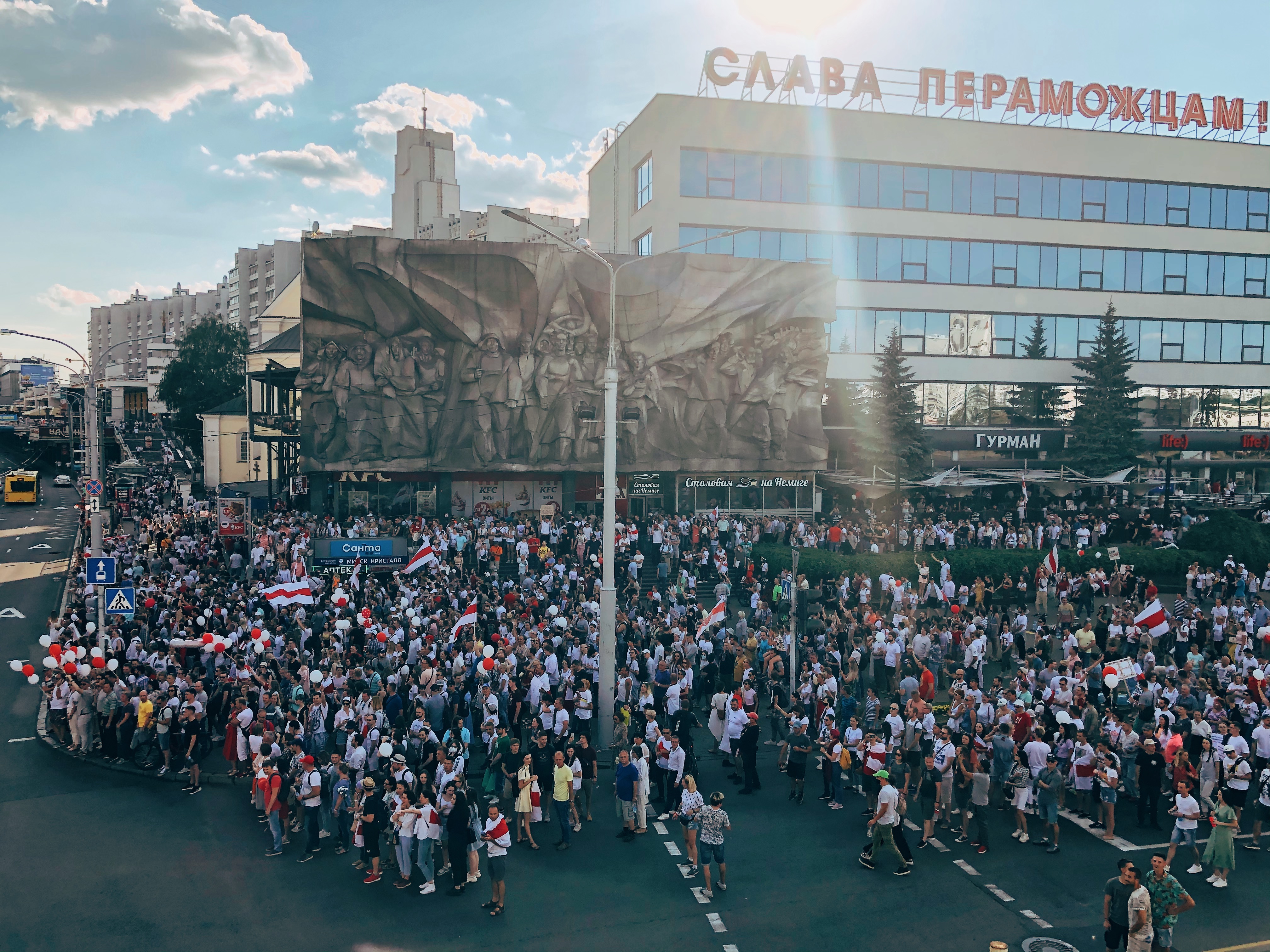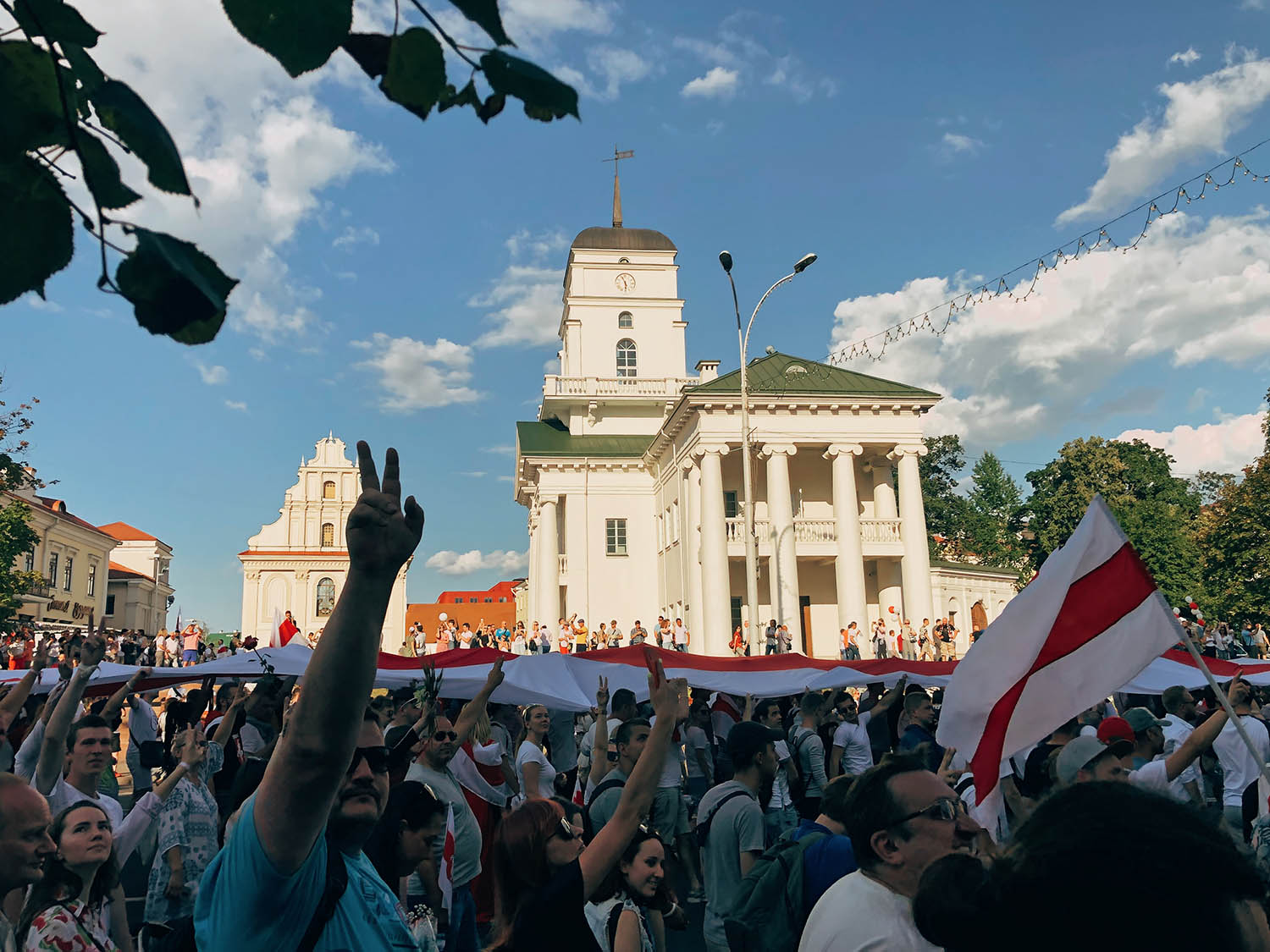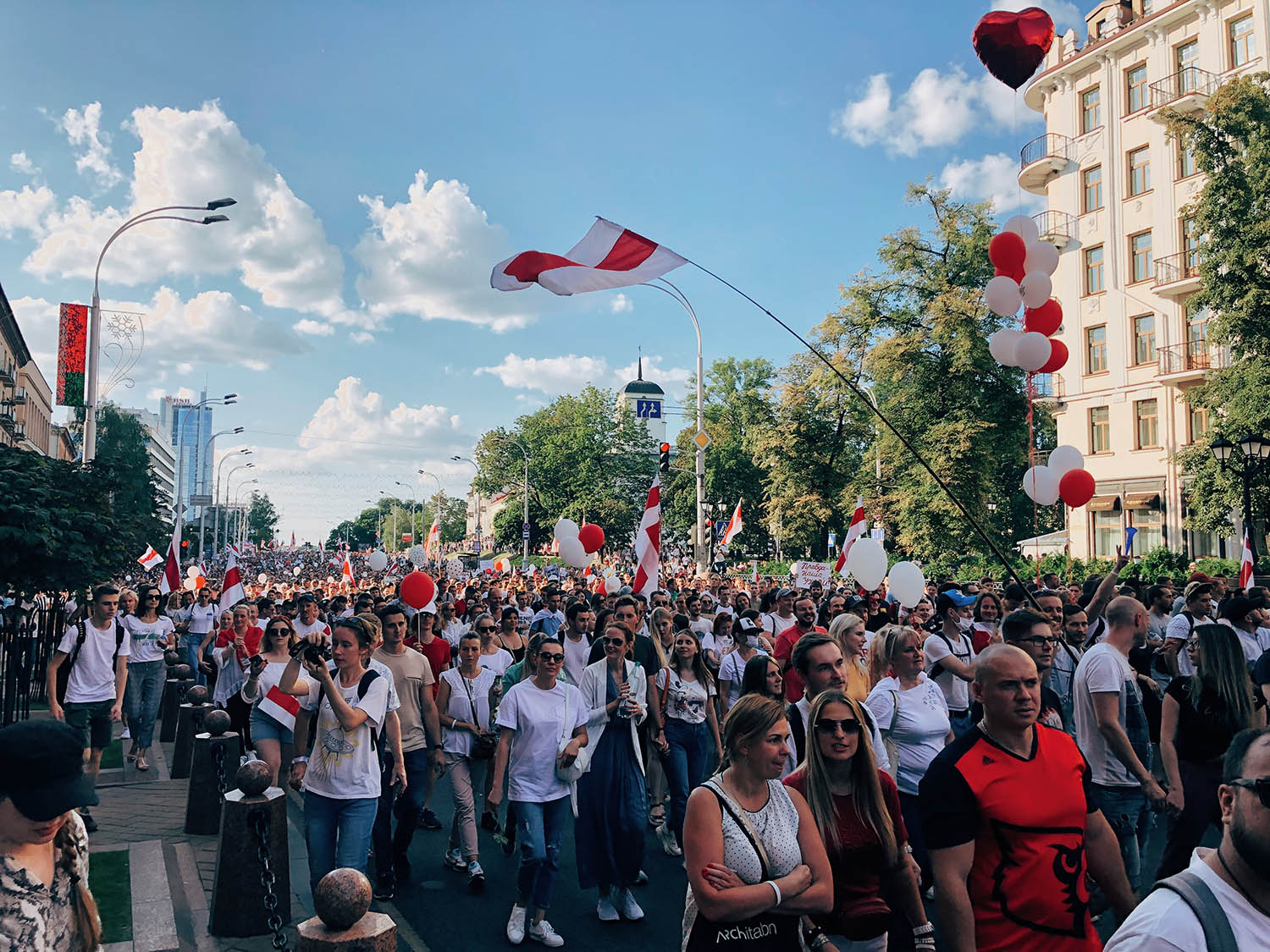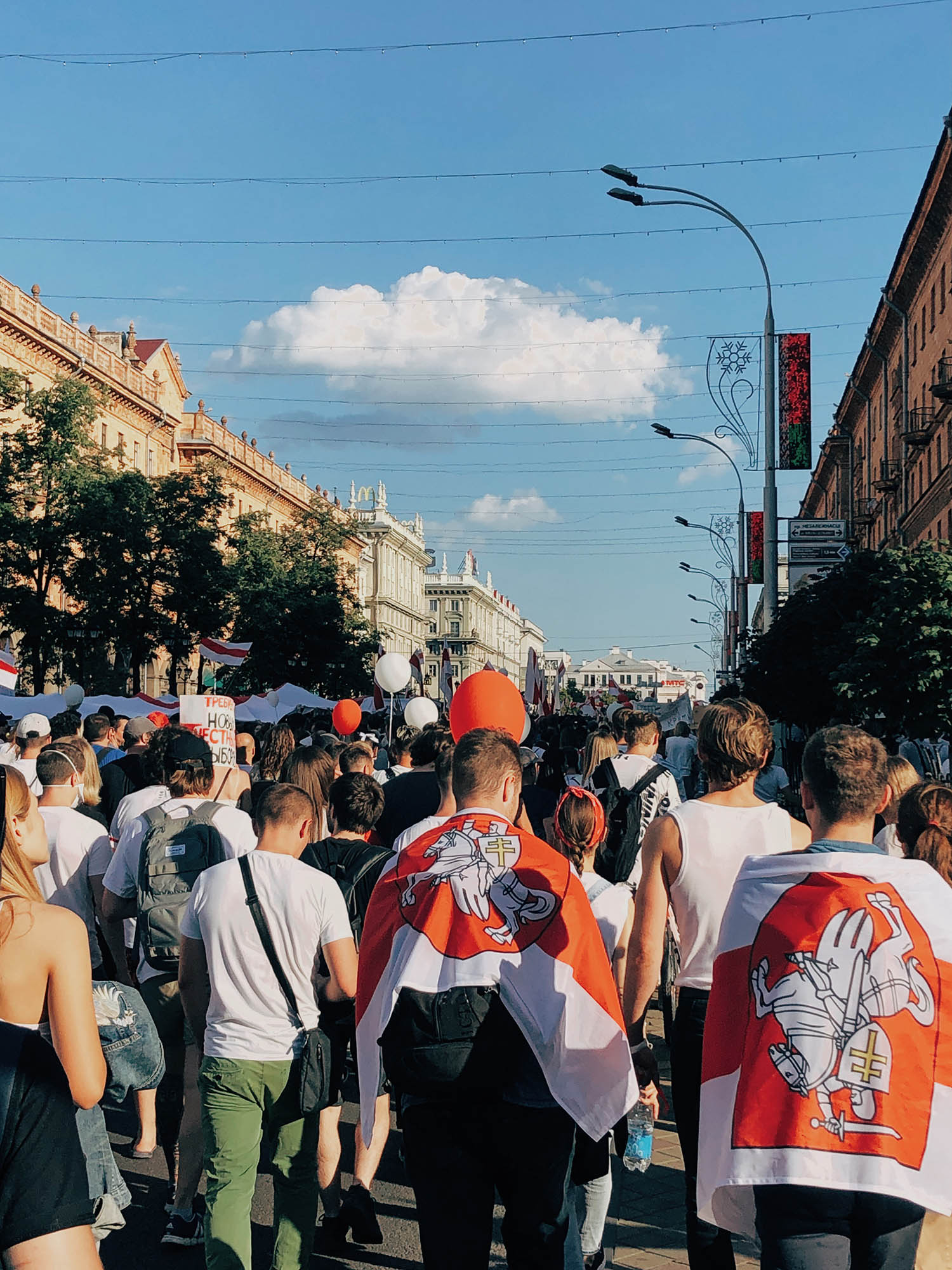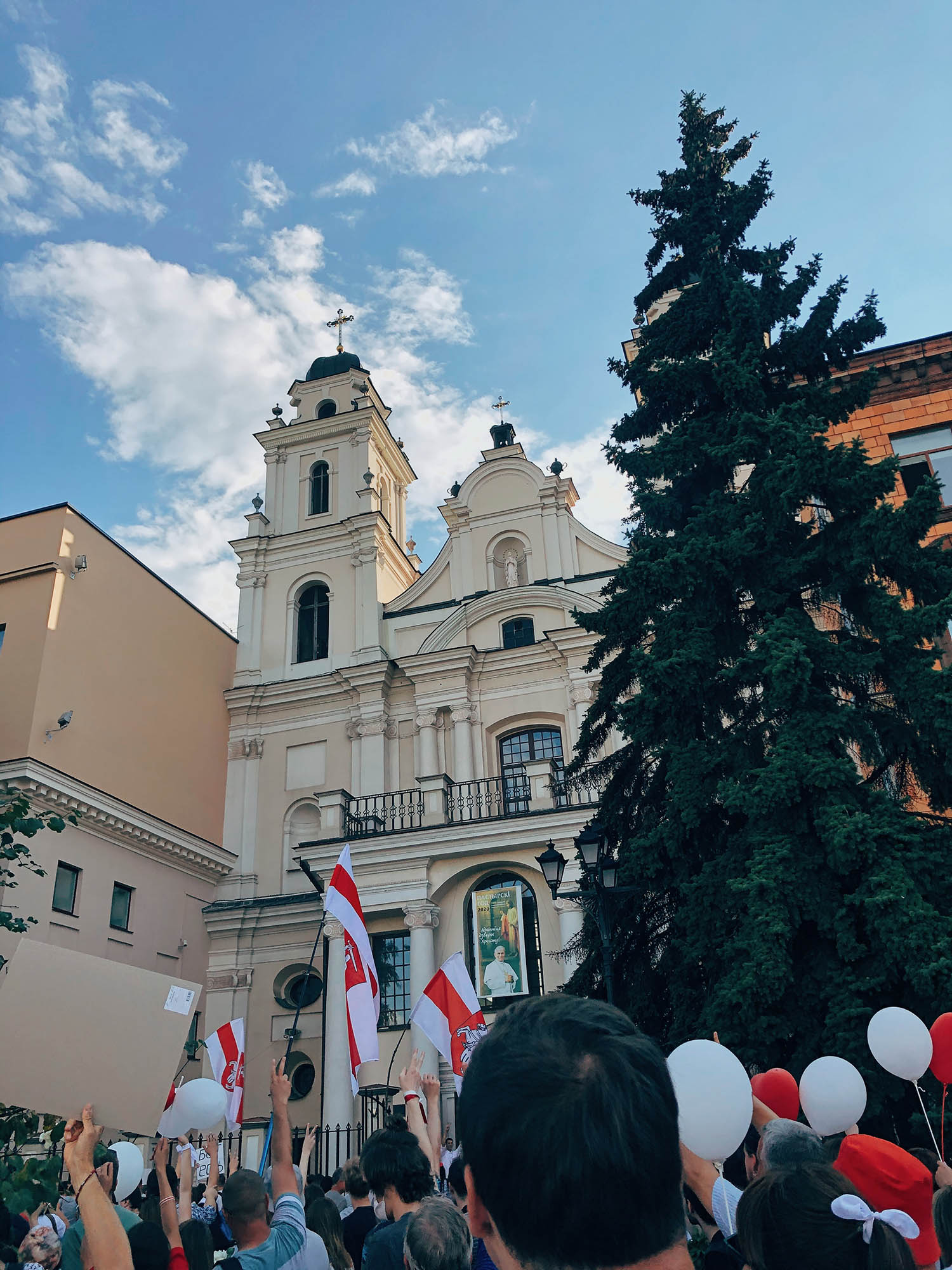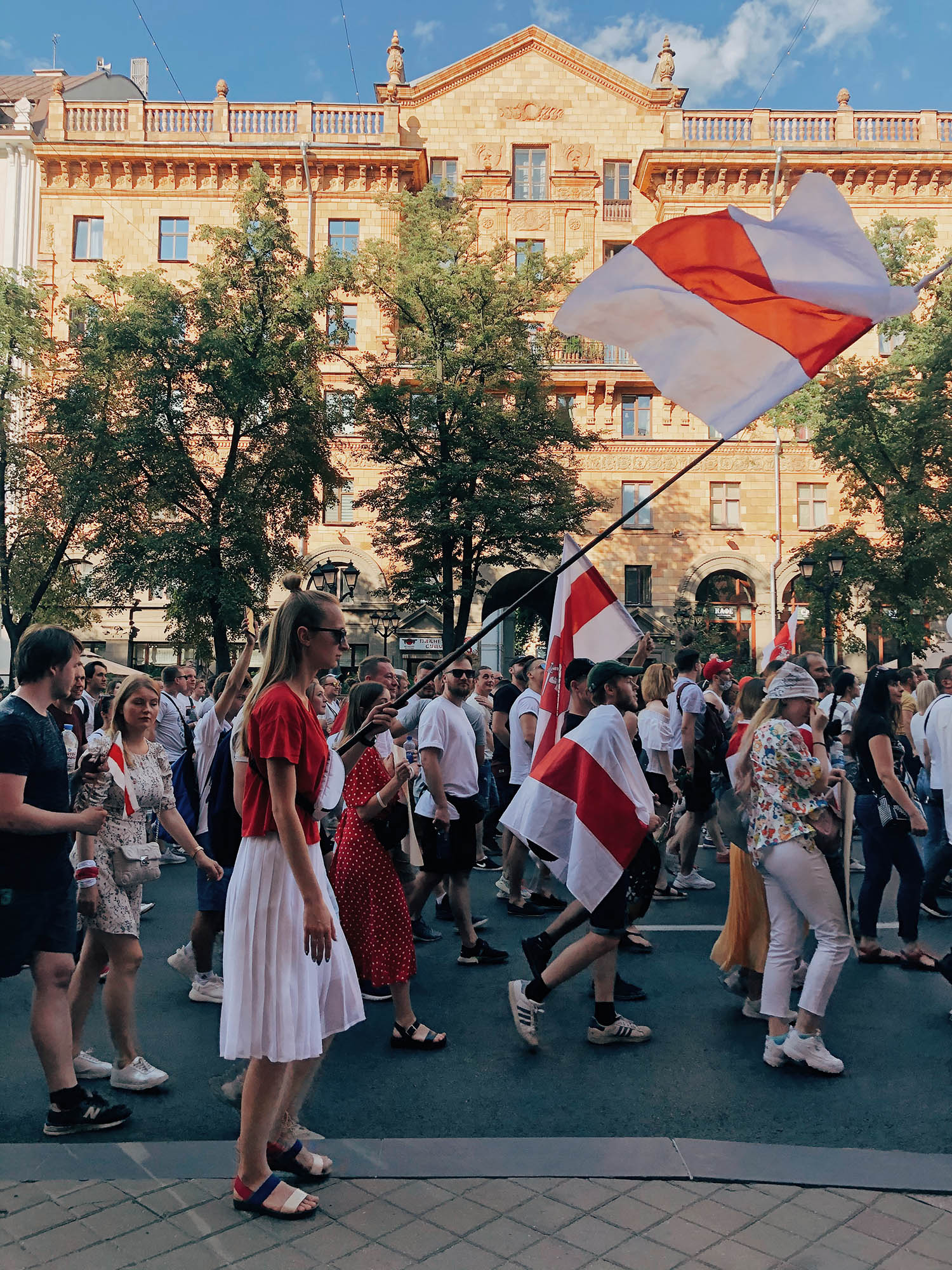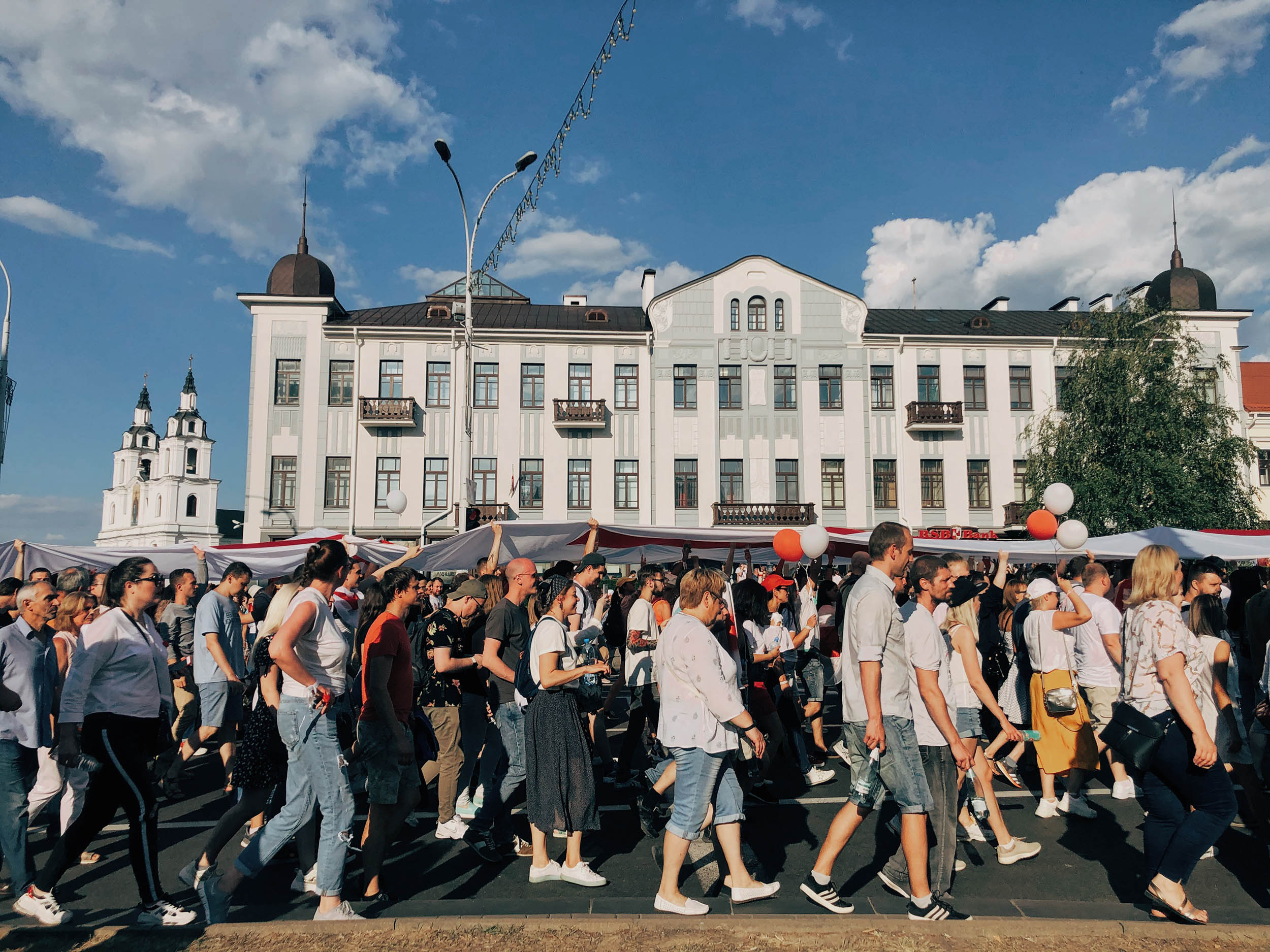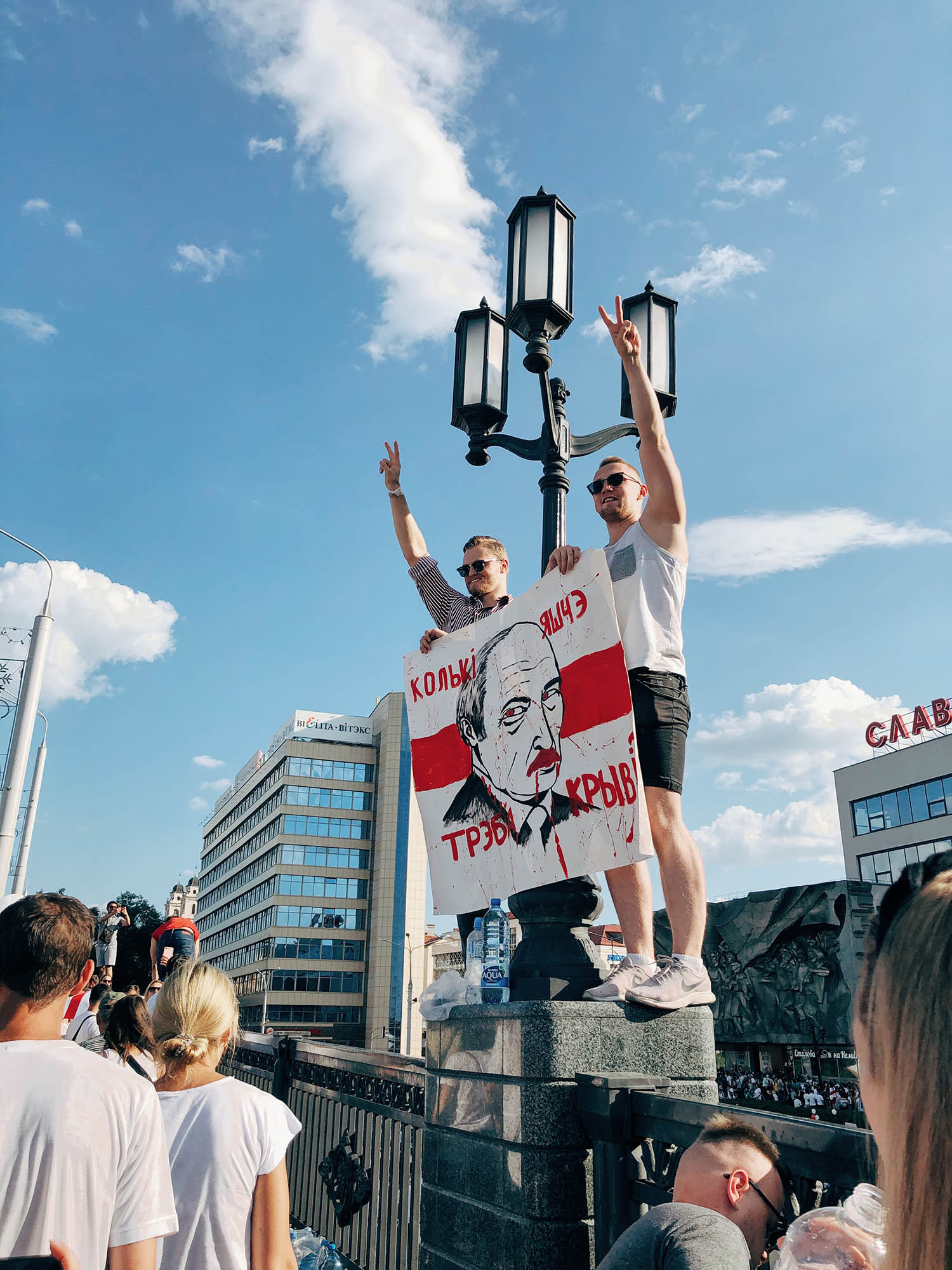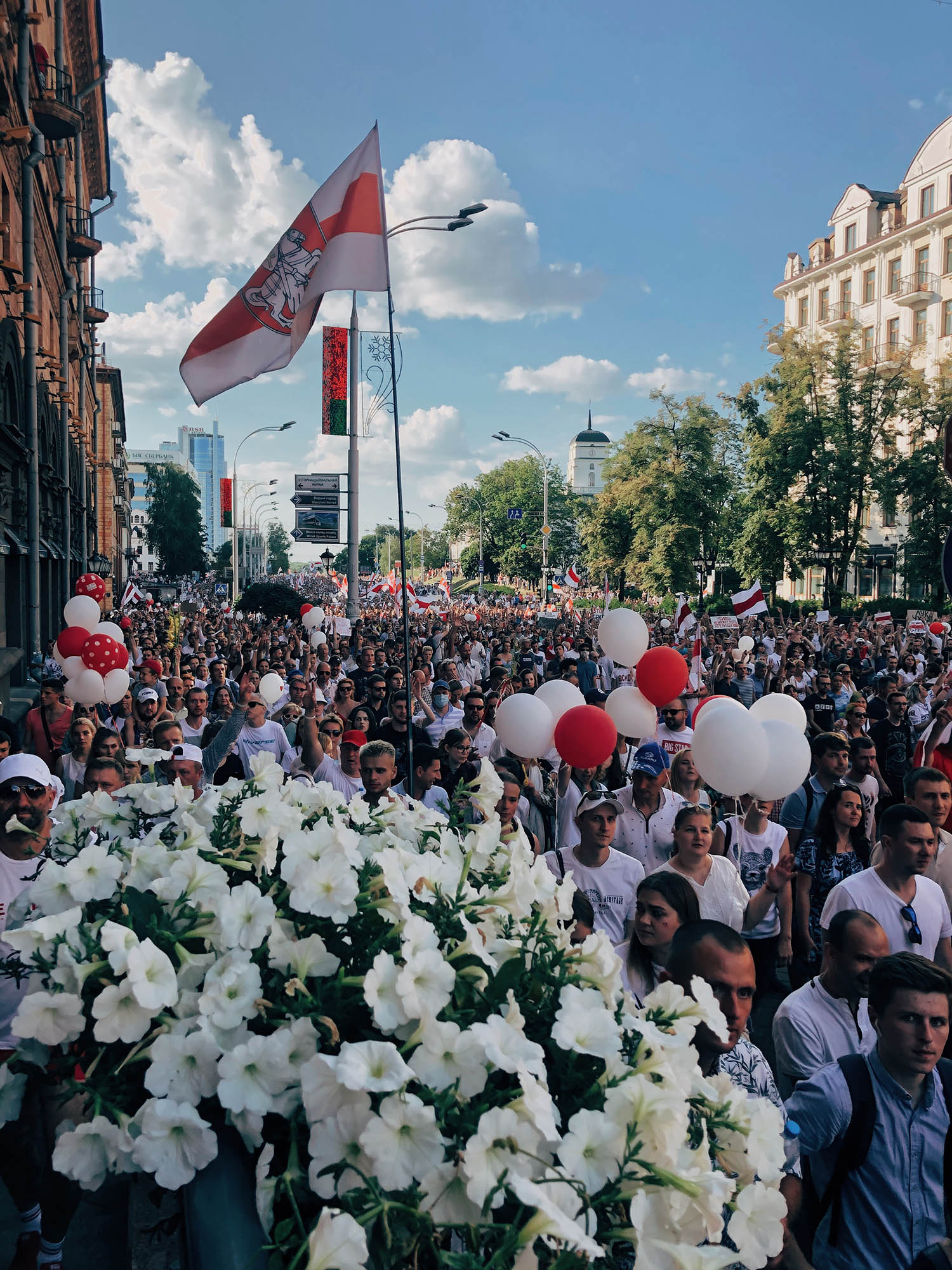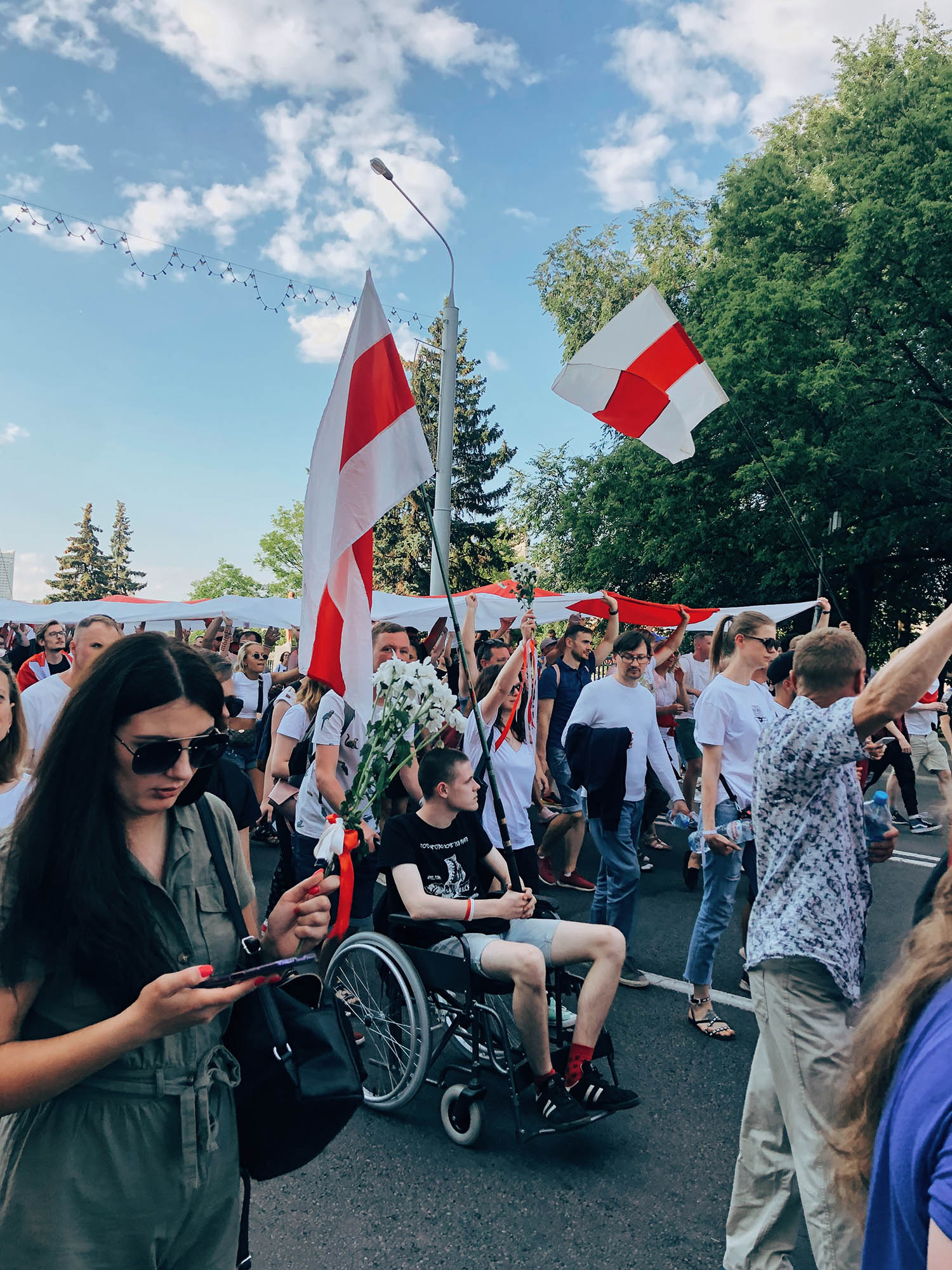 Praspiekt Niezaliežnasci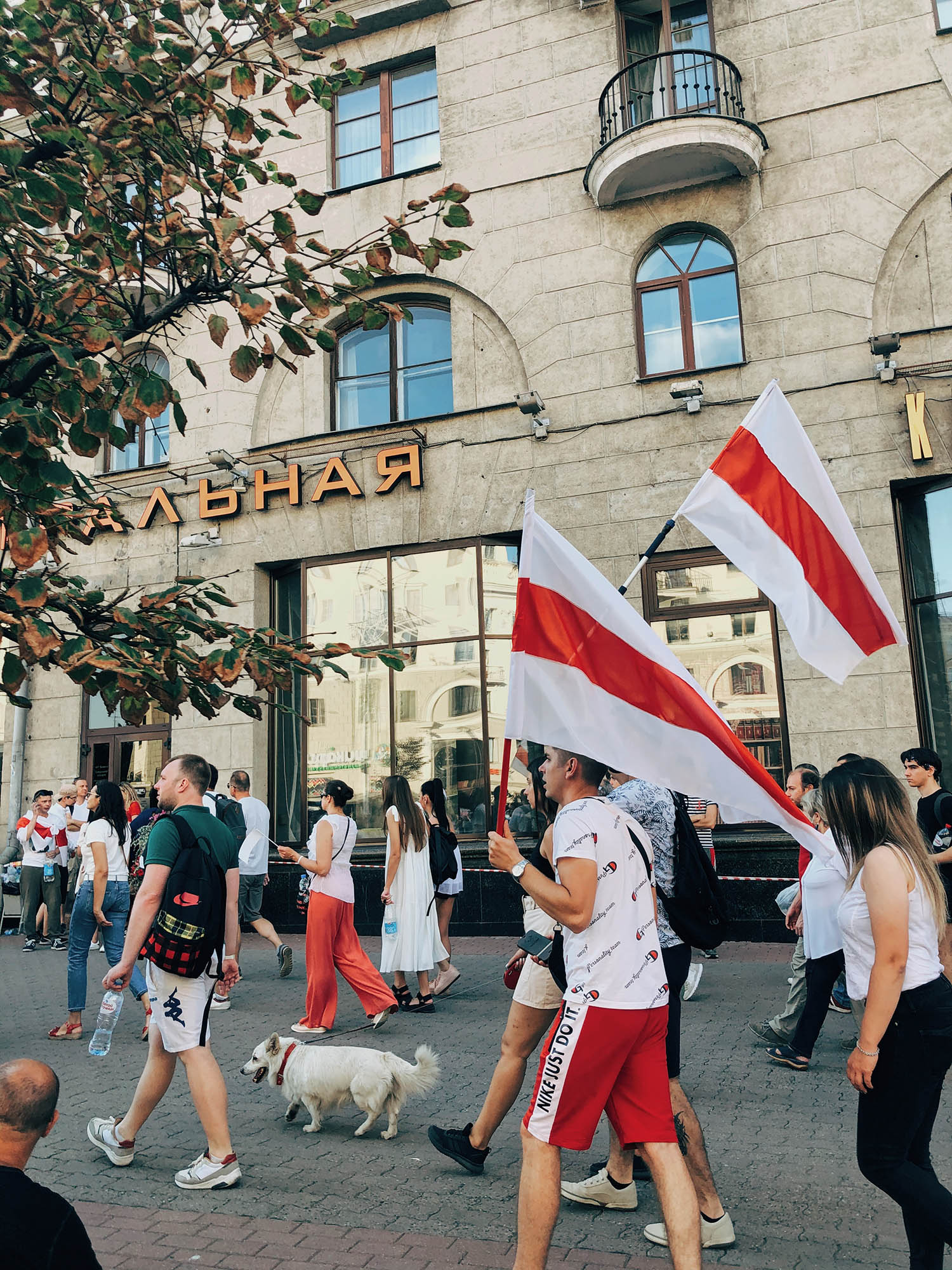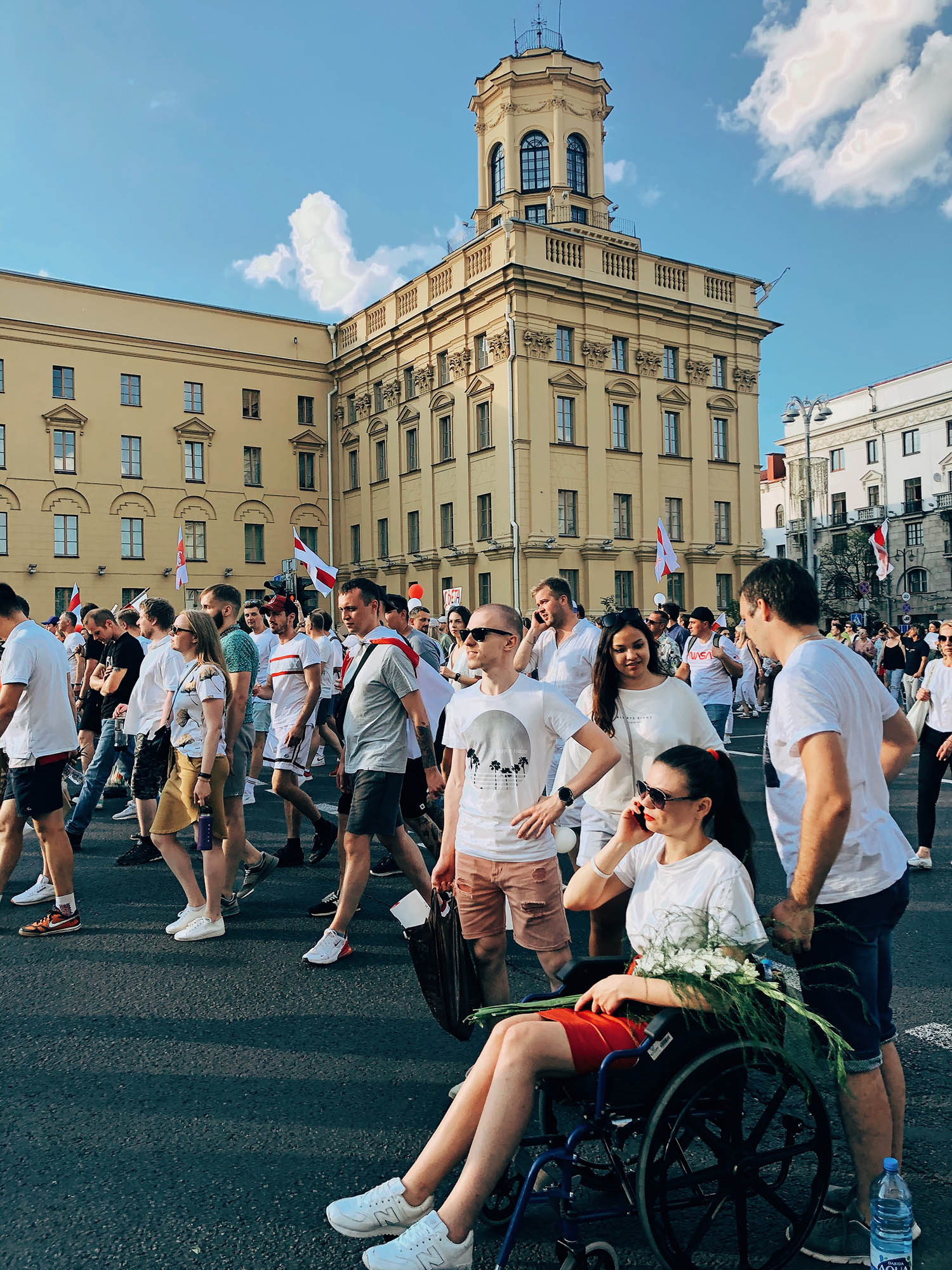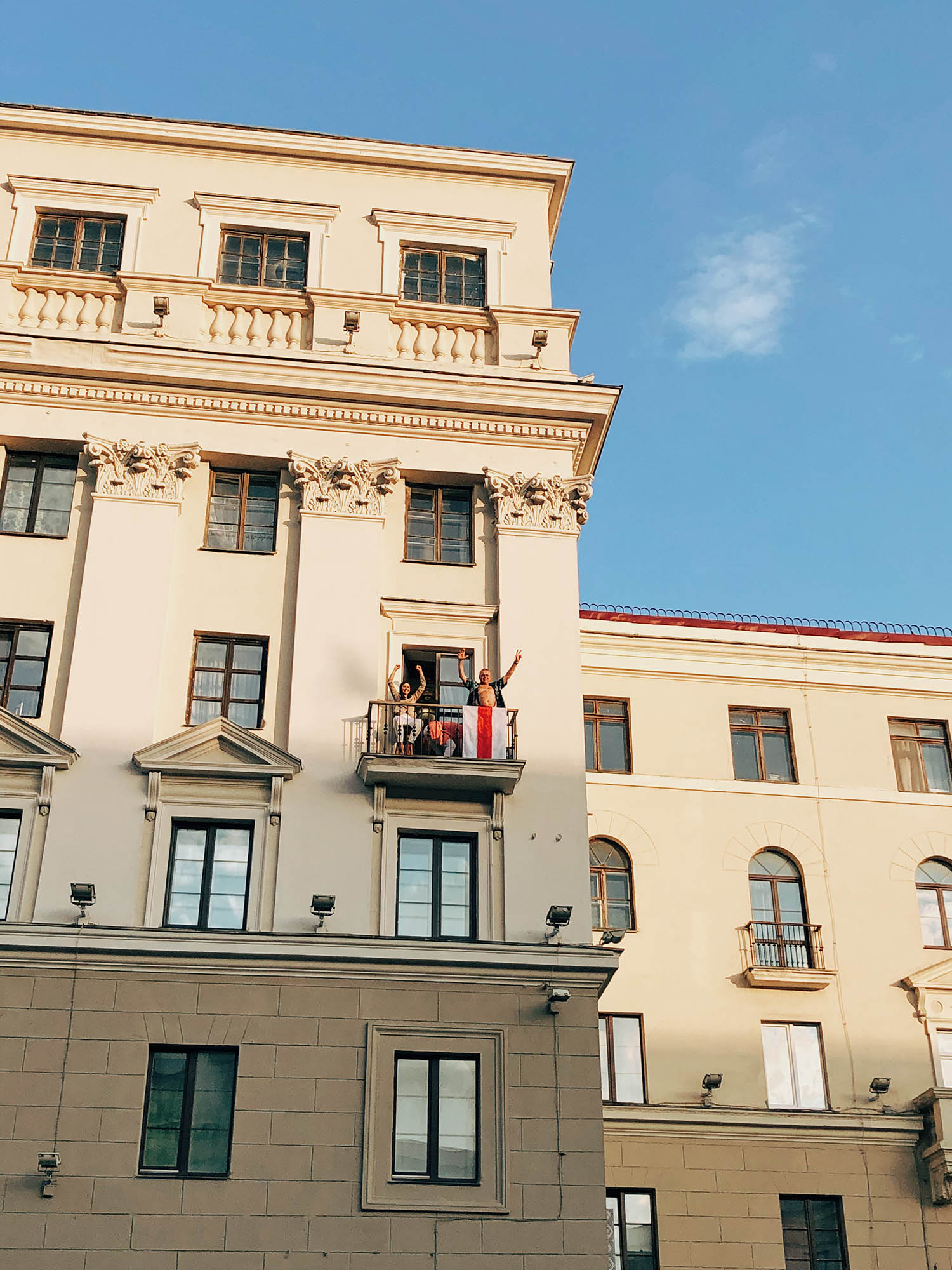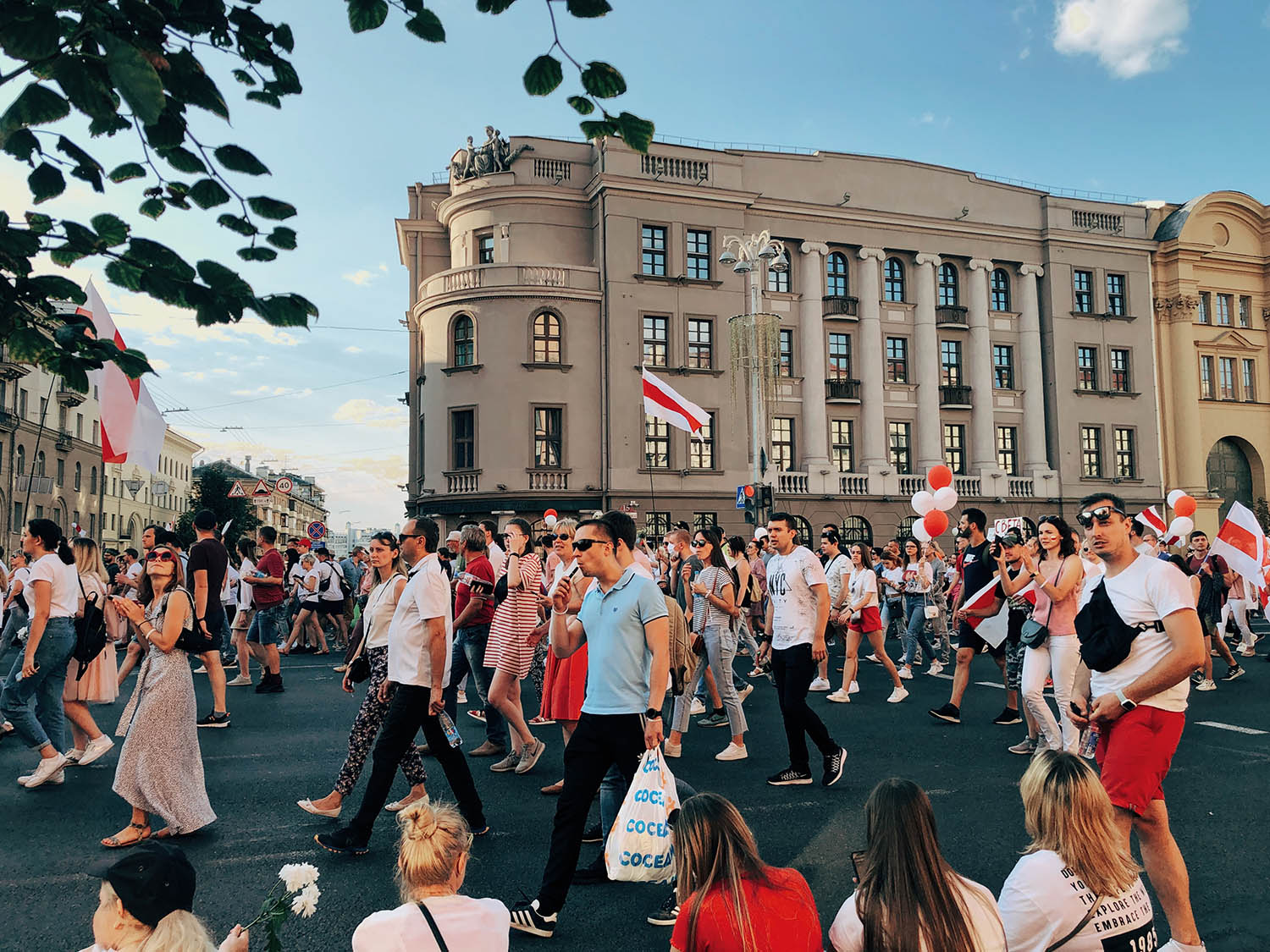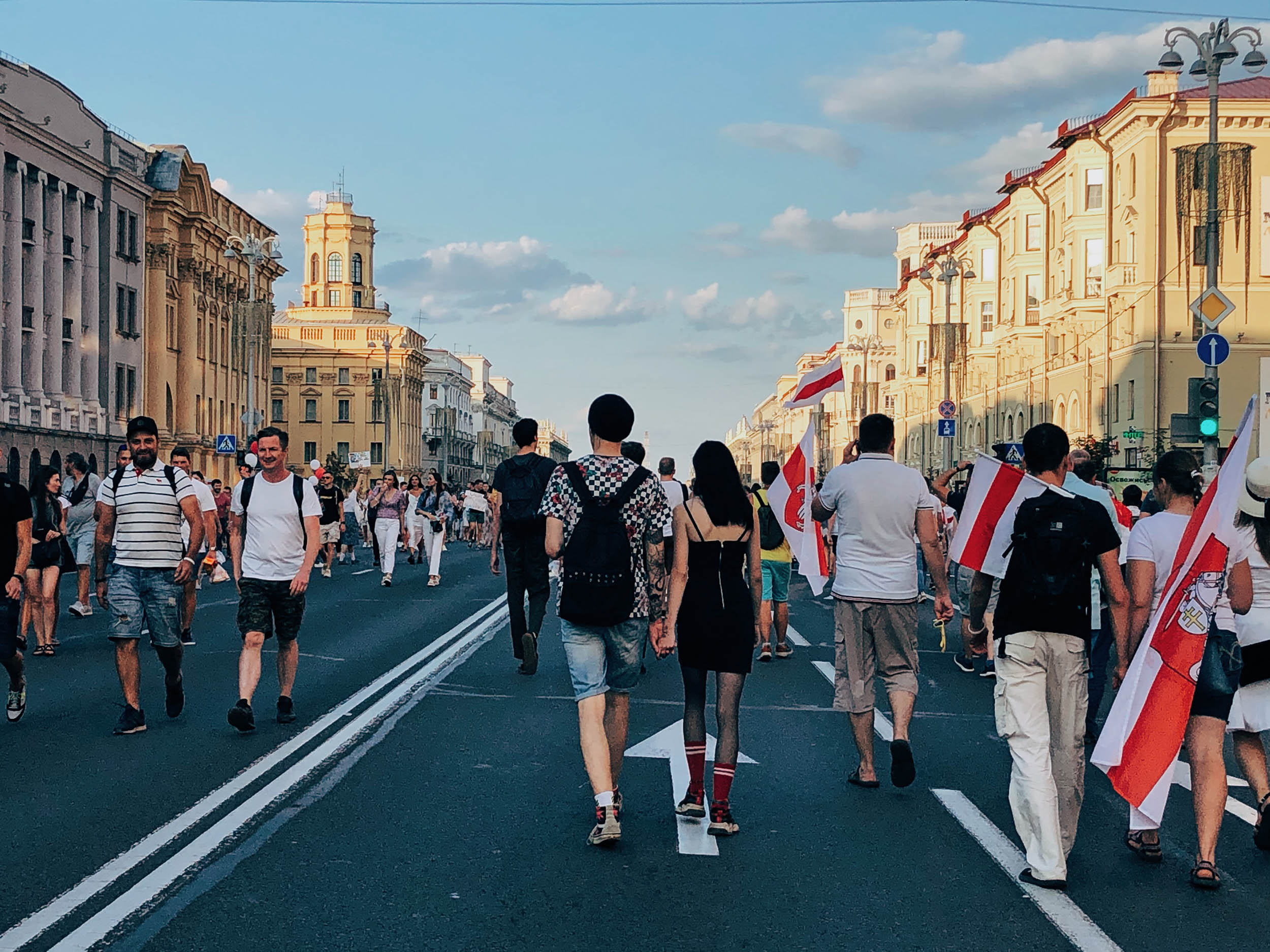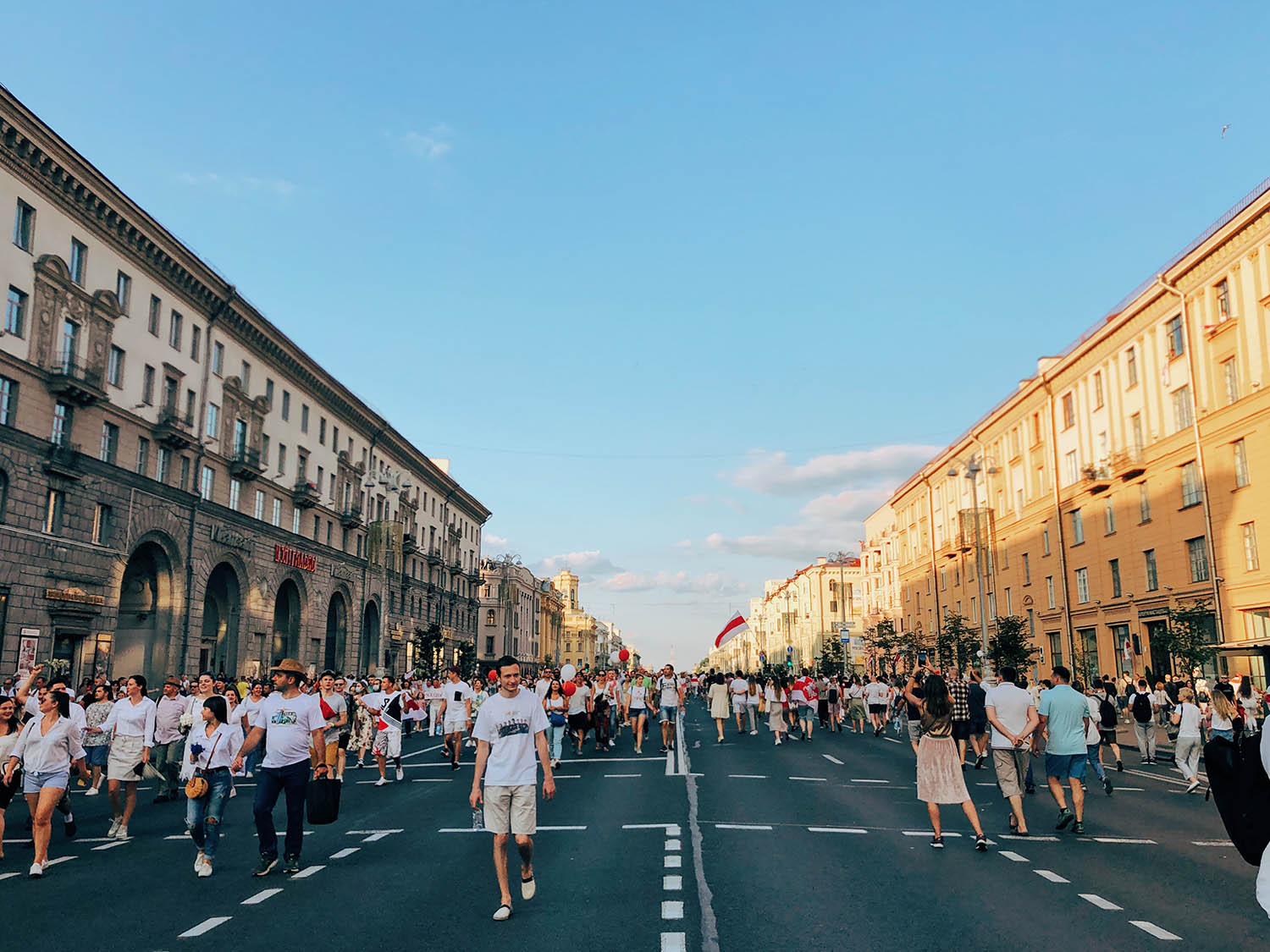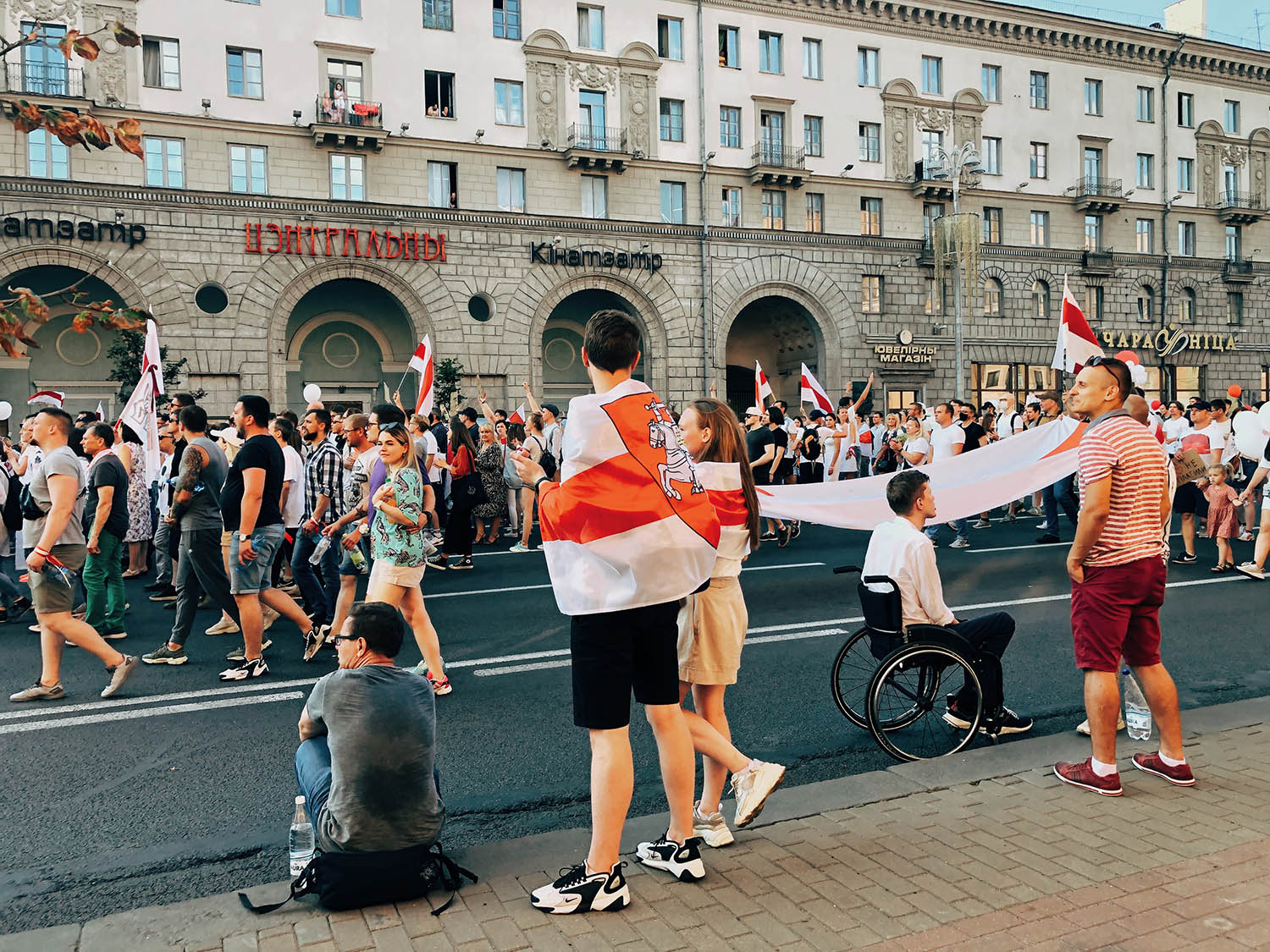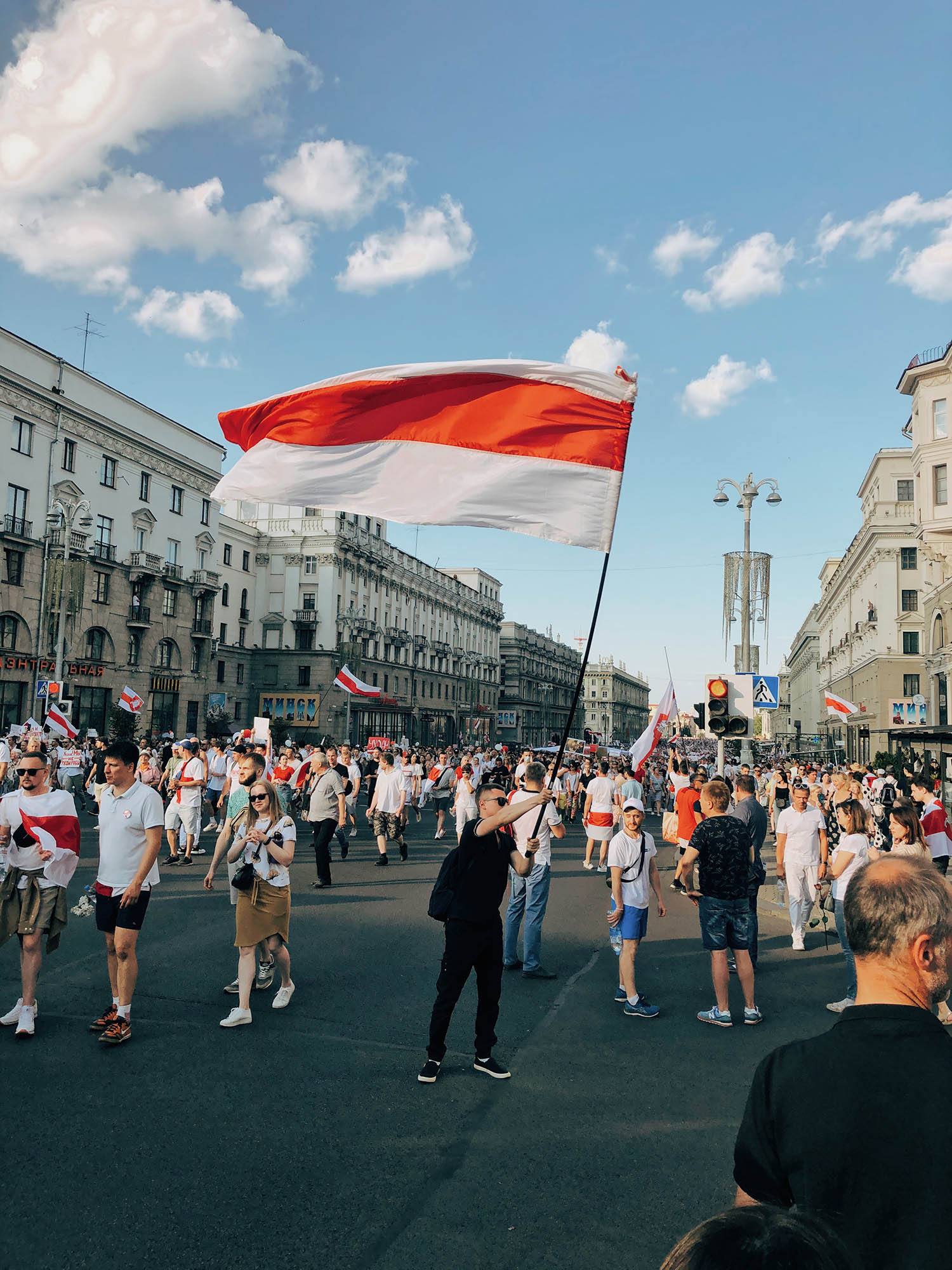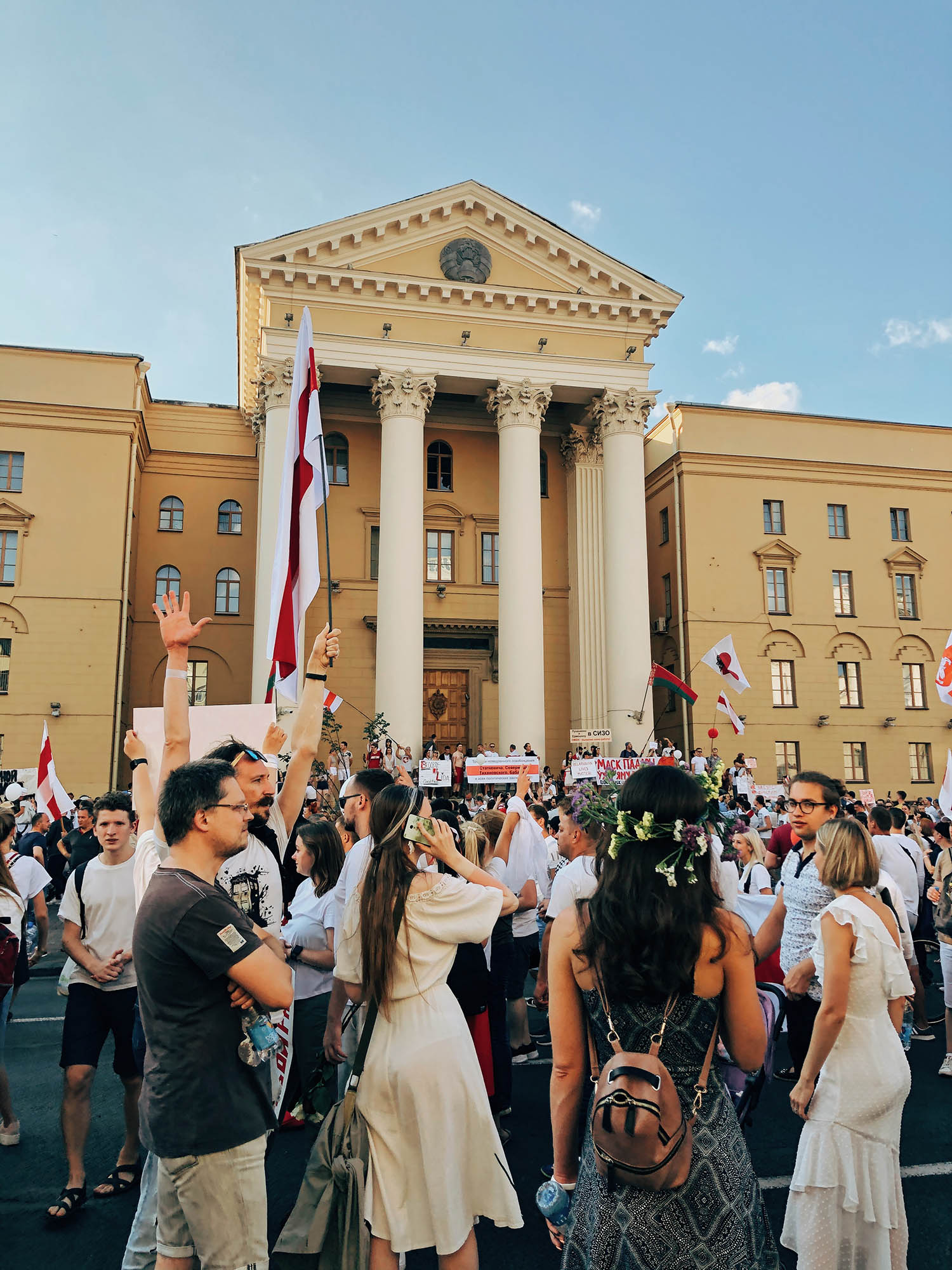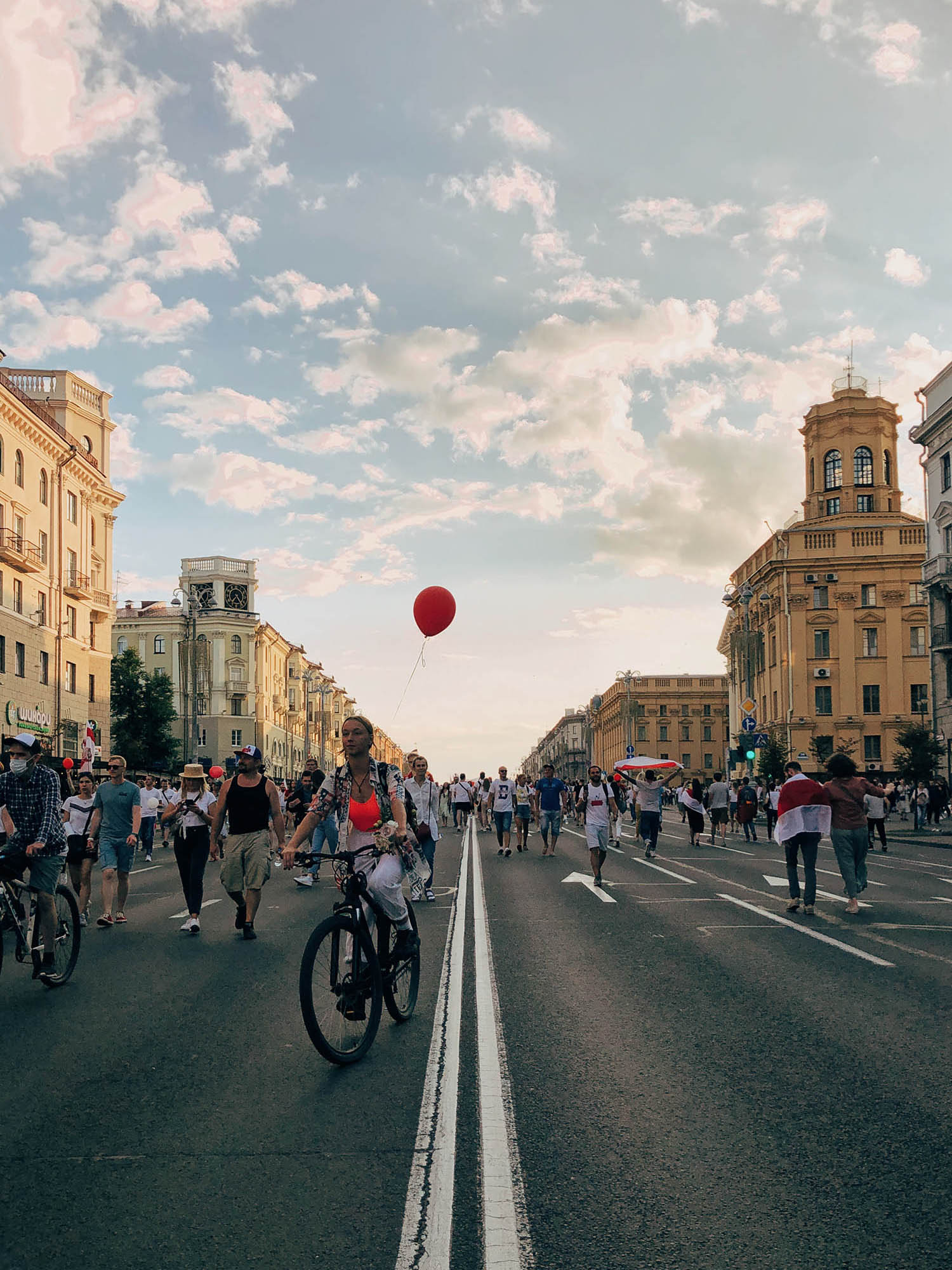 Plošča Niezaliežnasci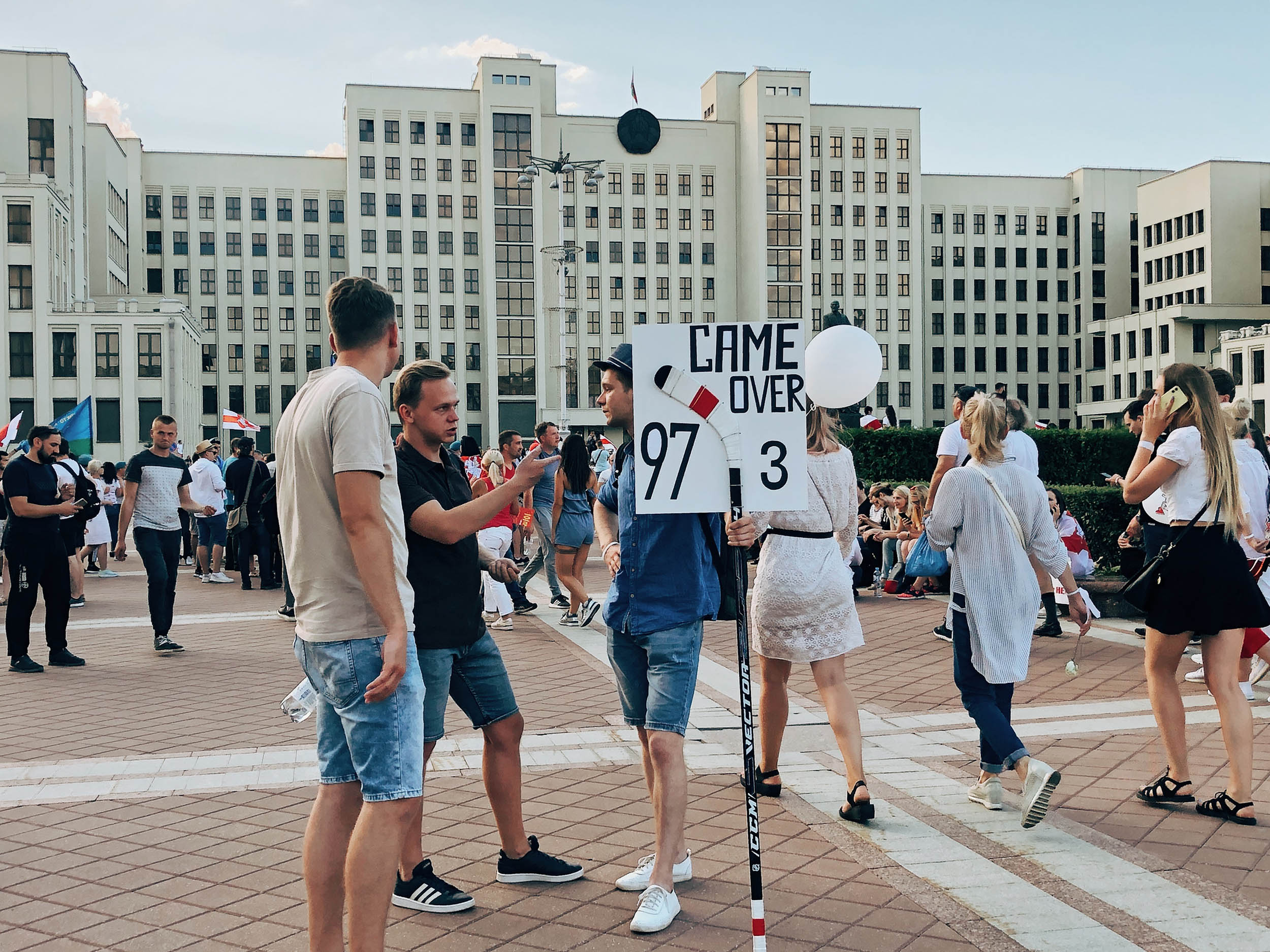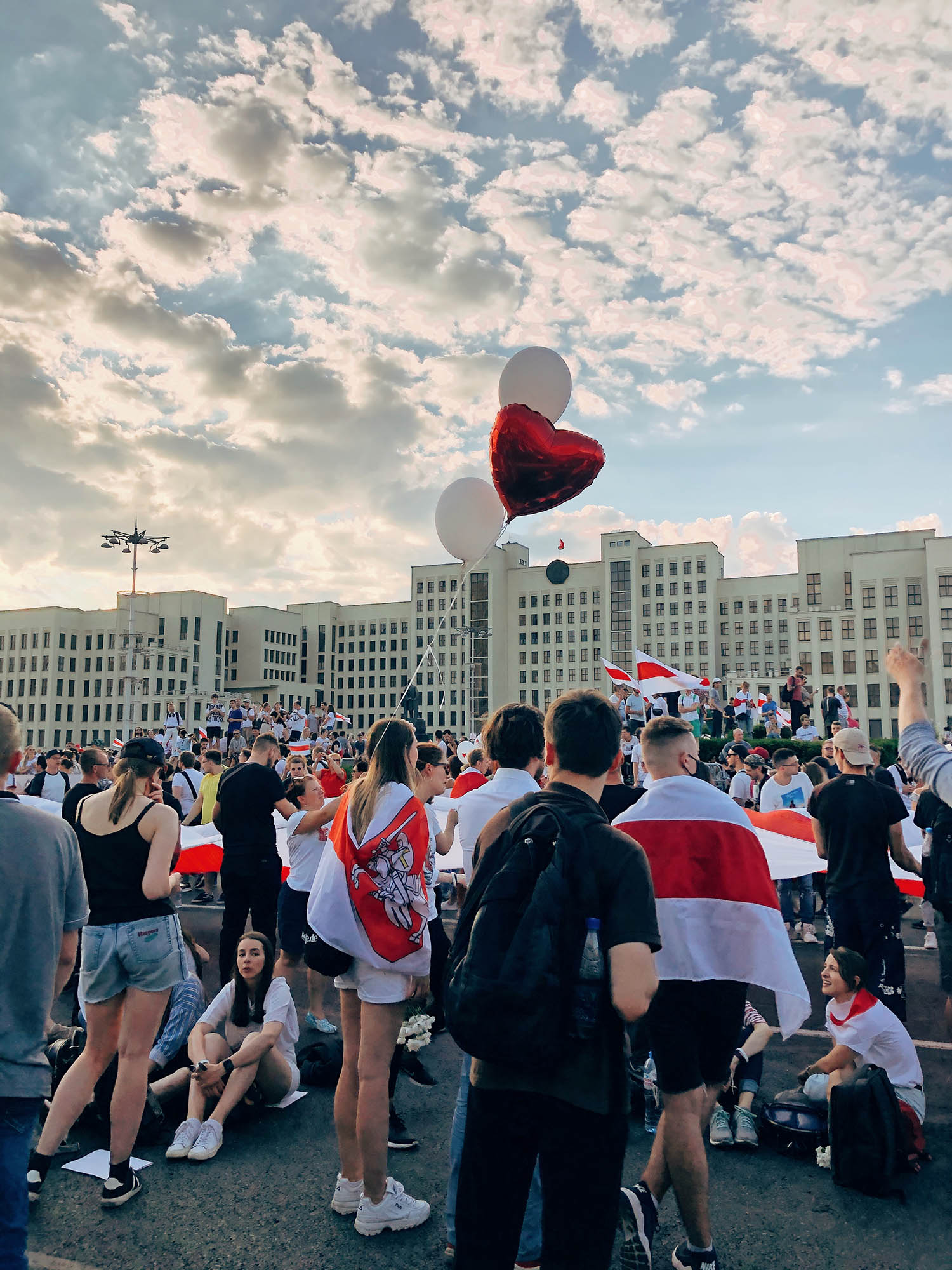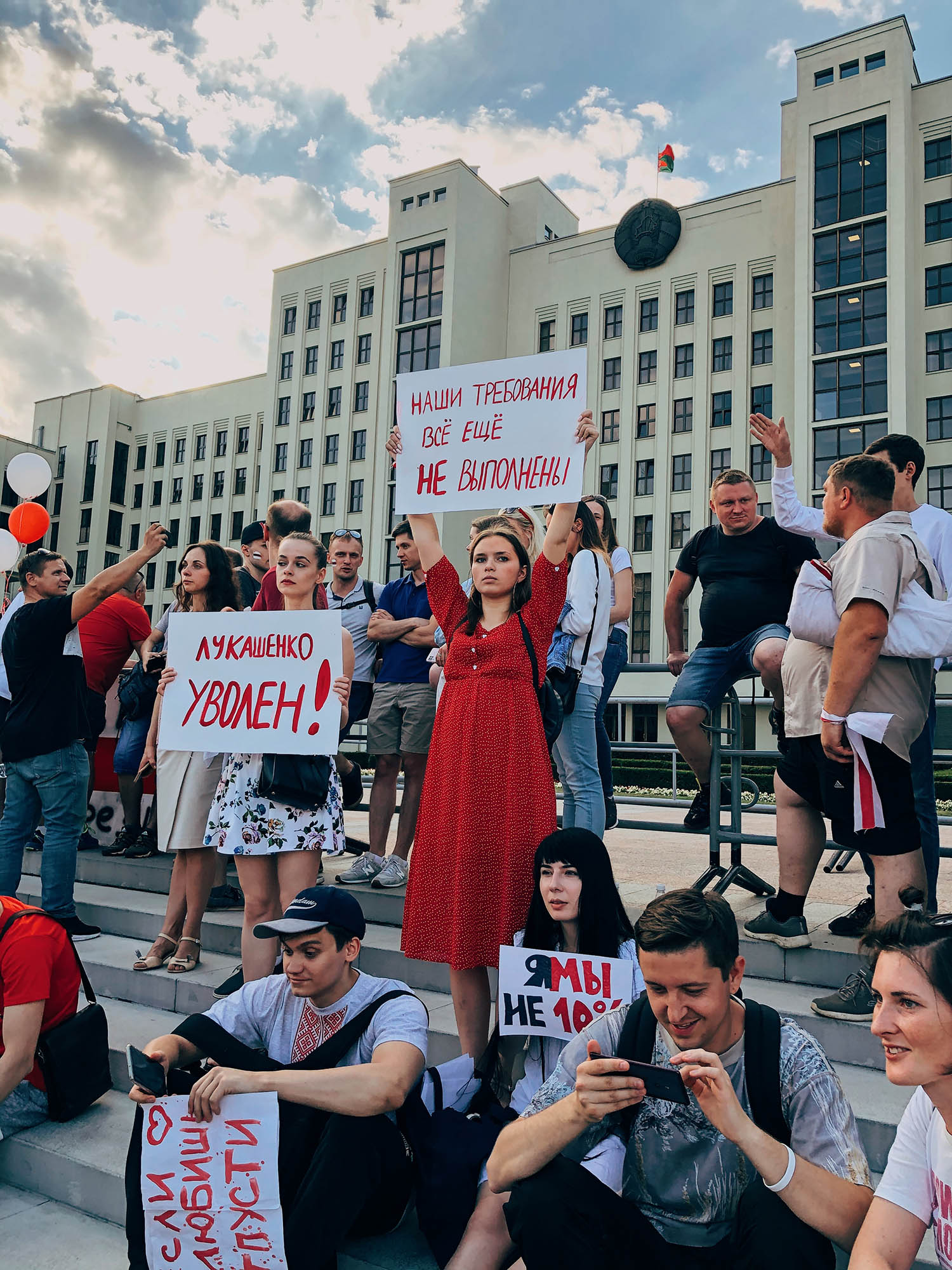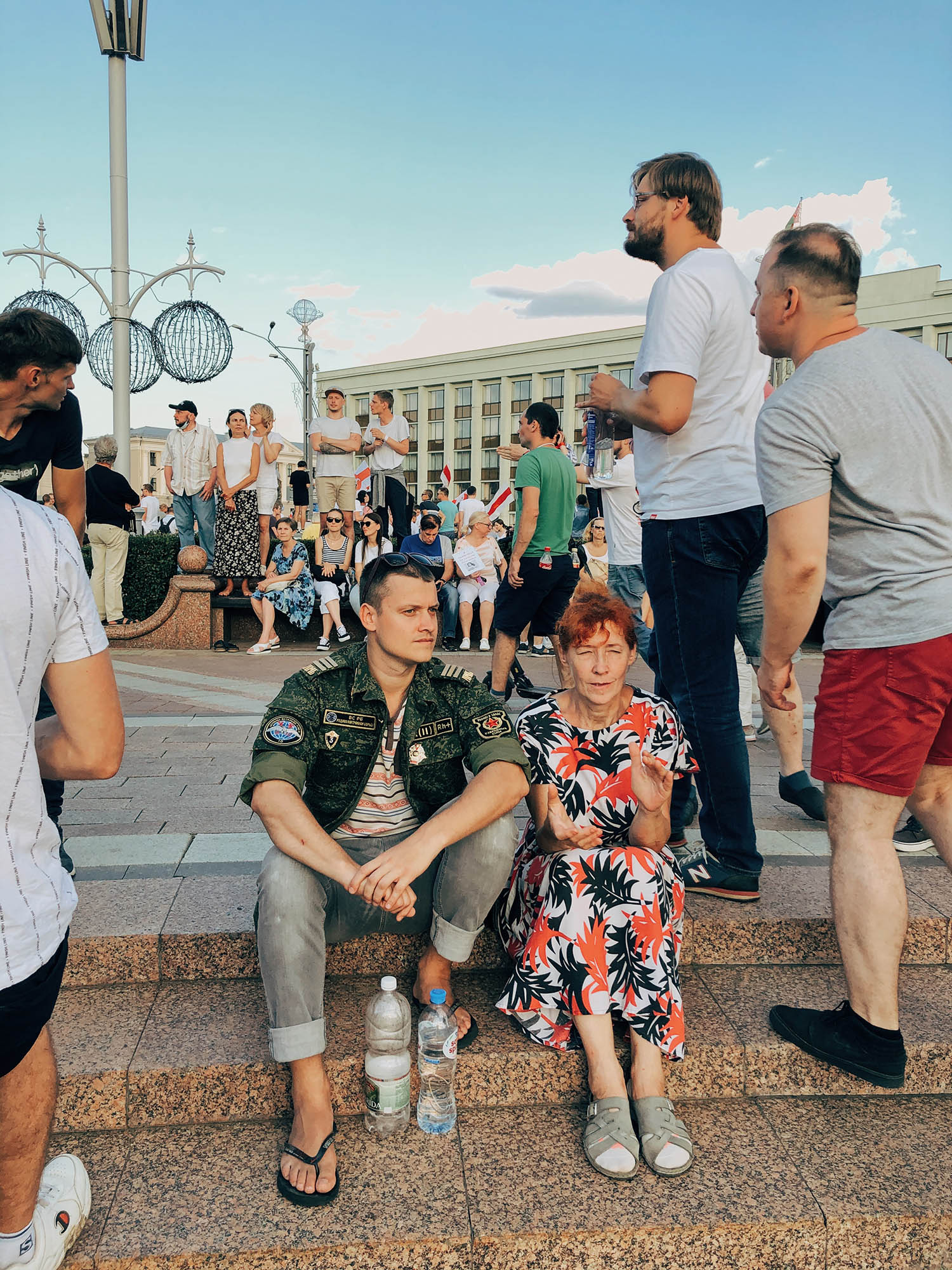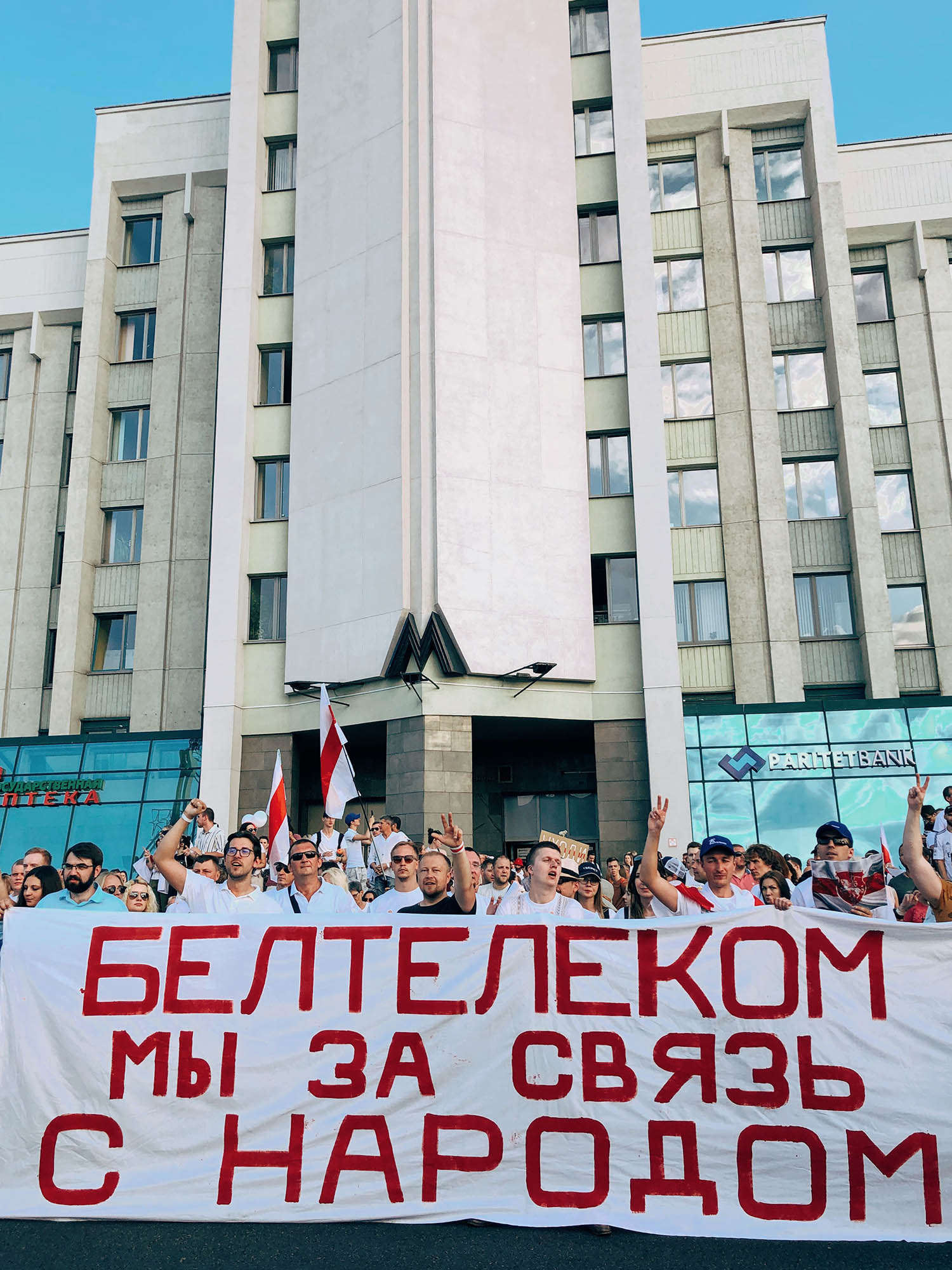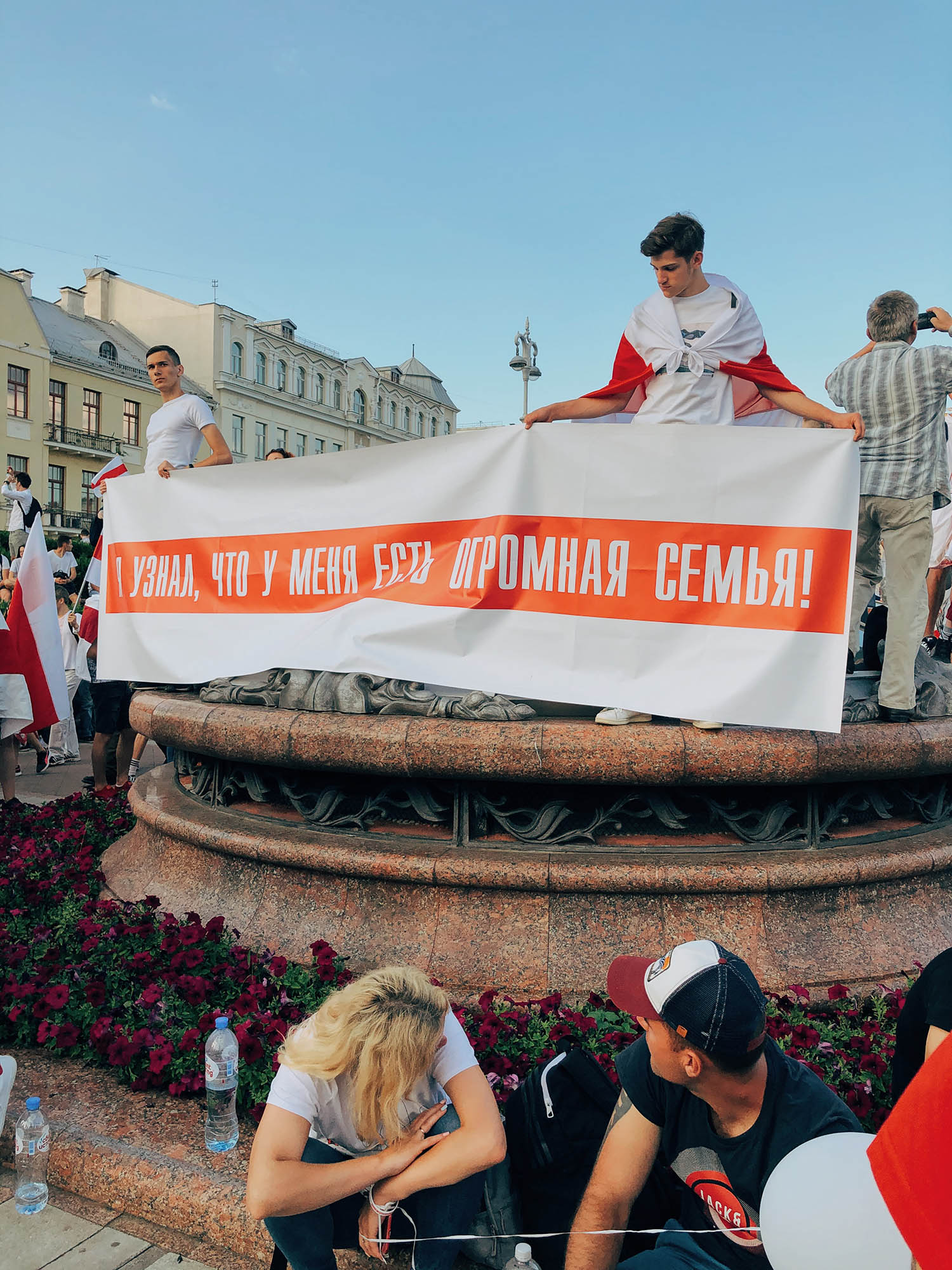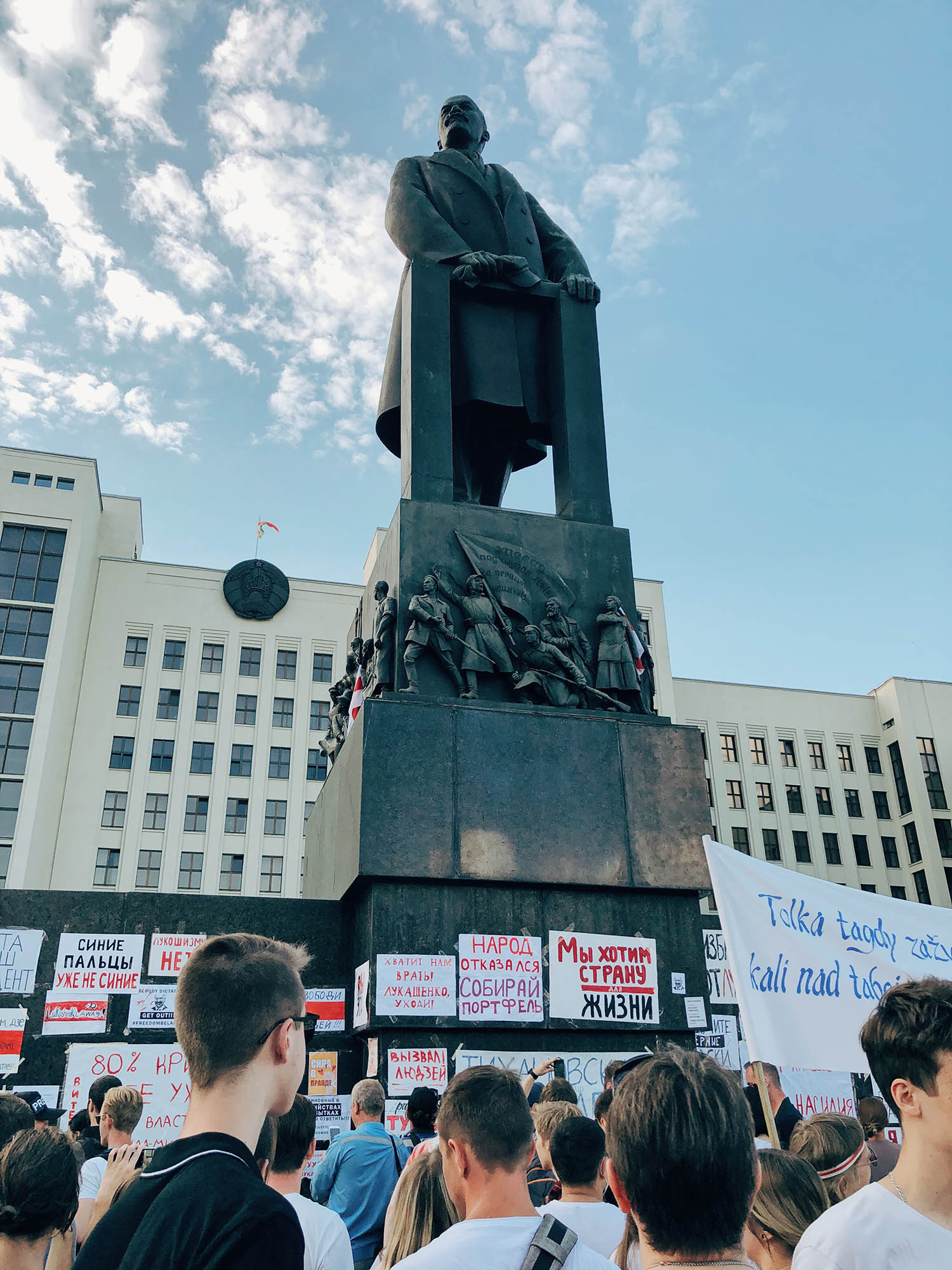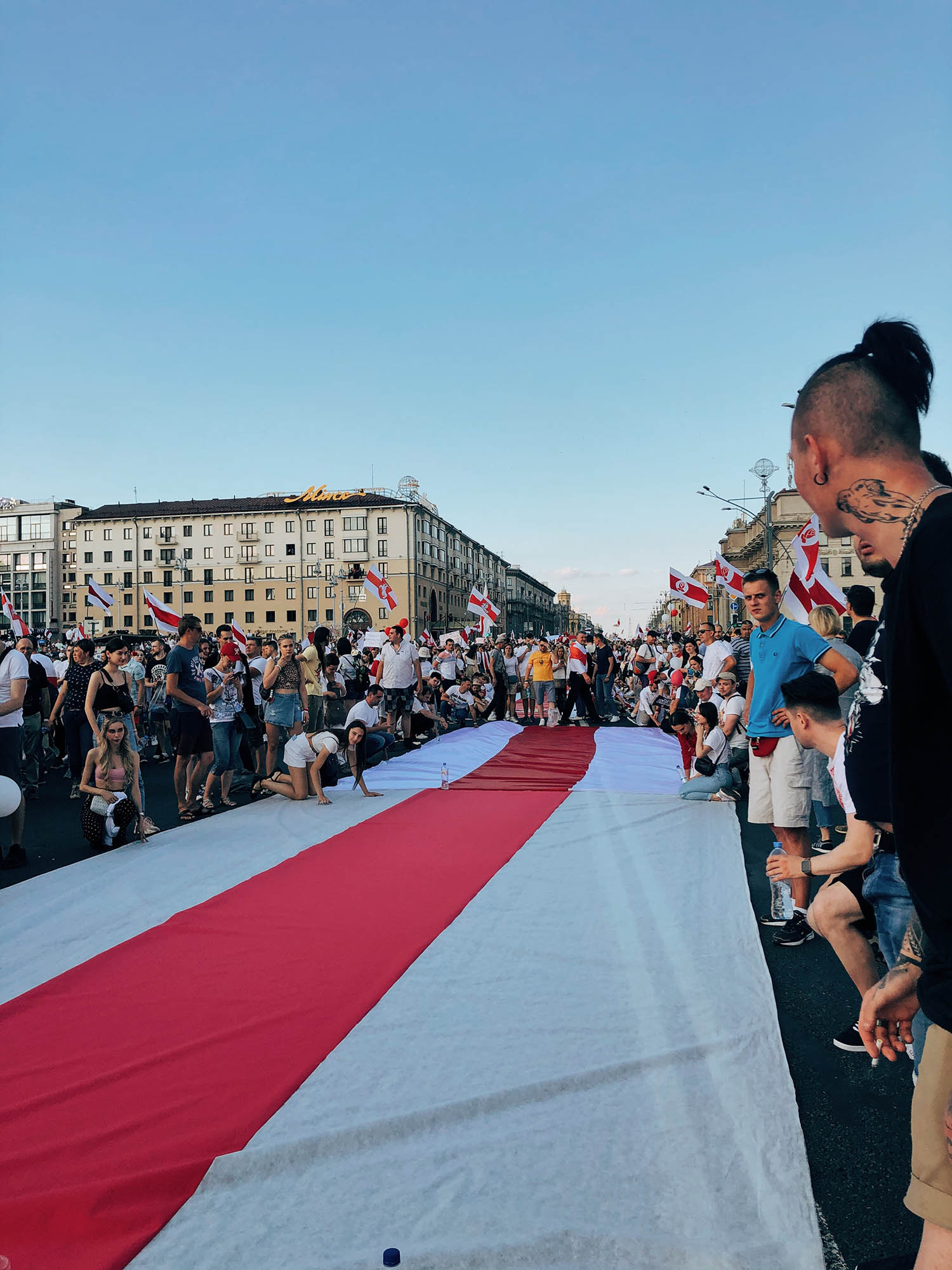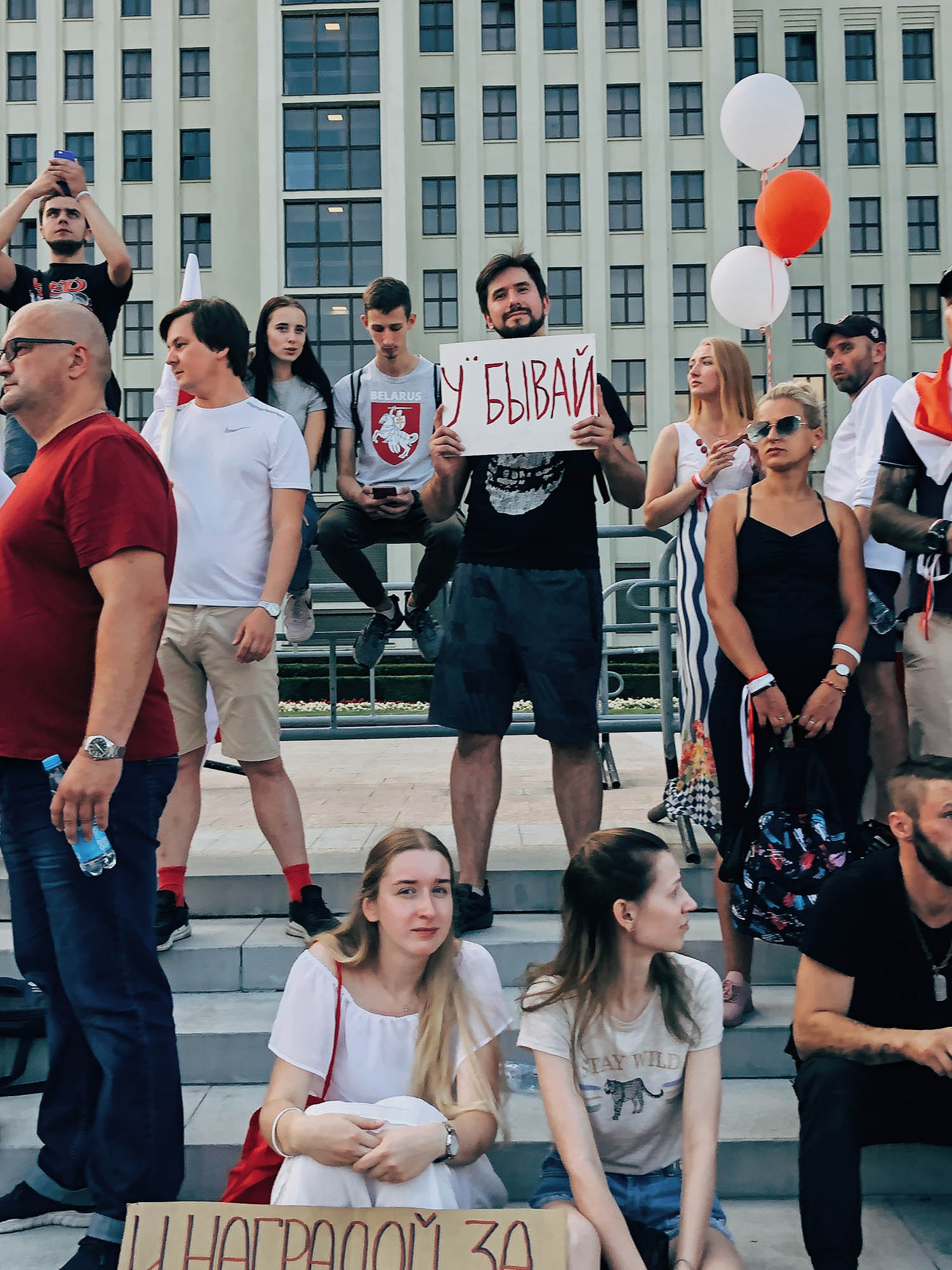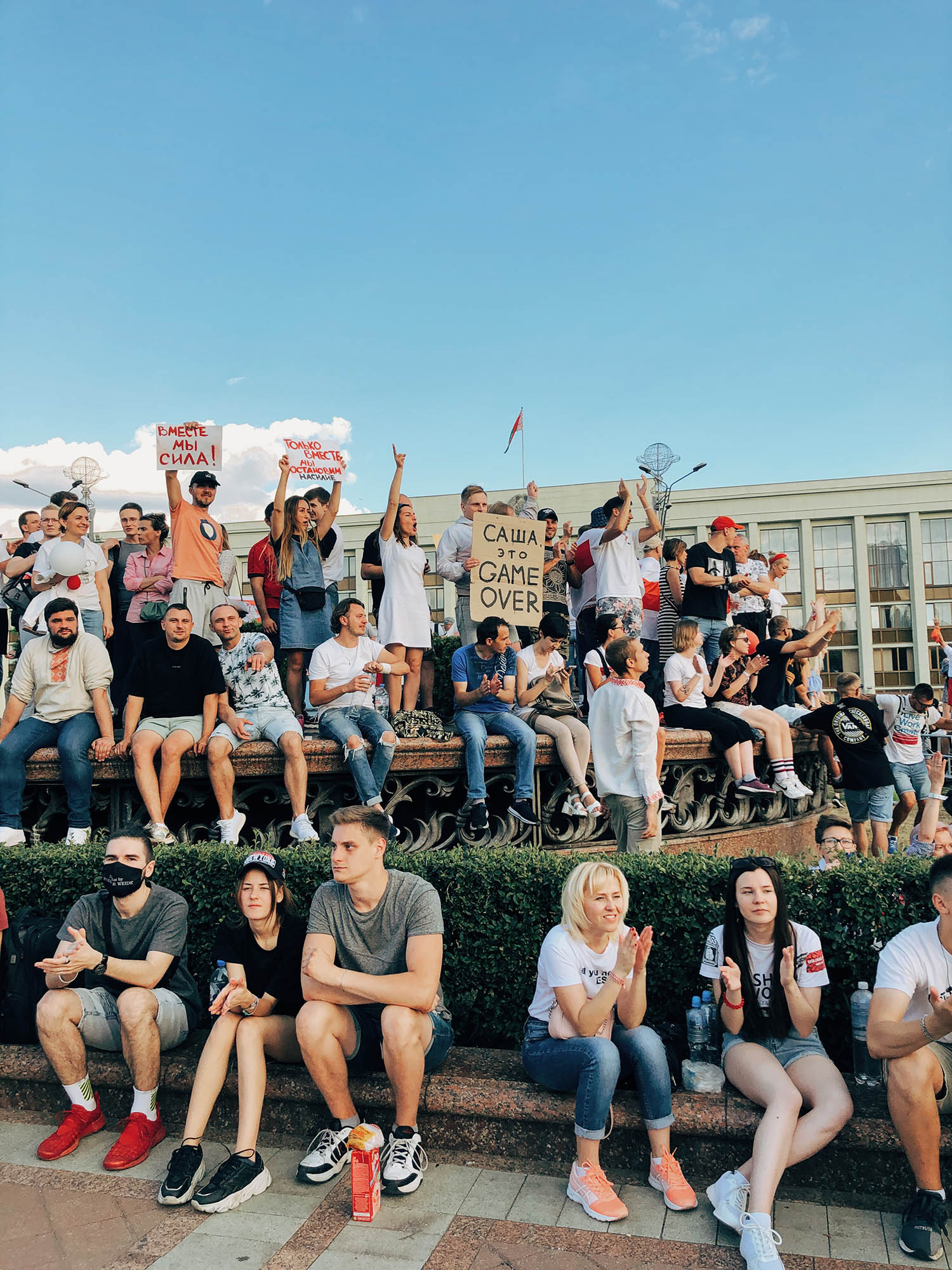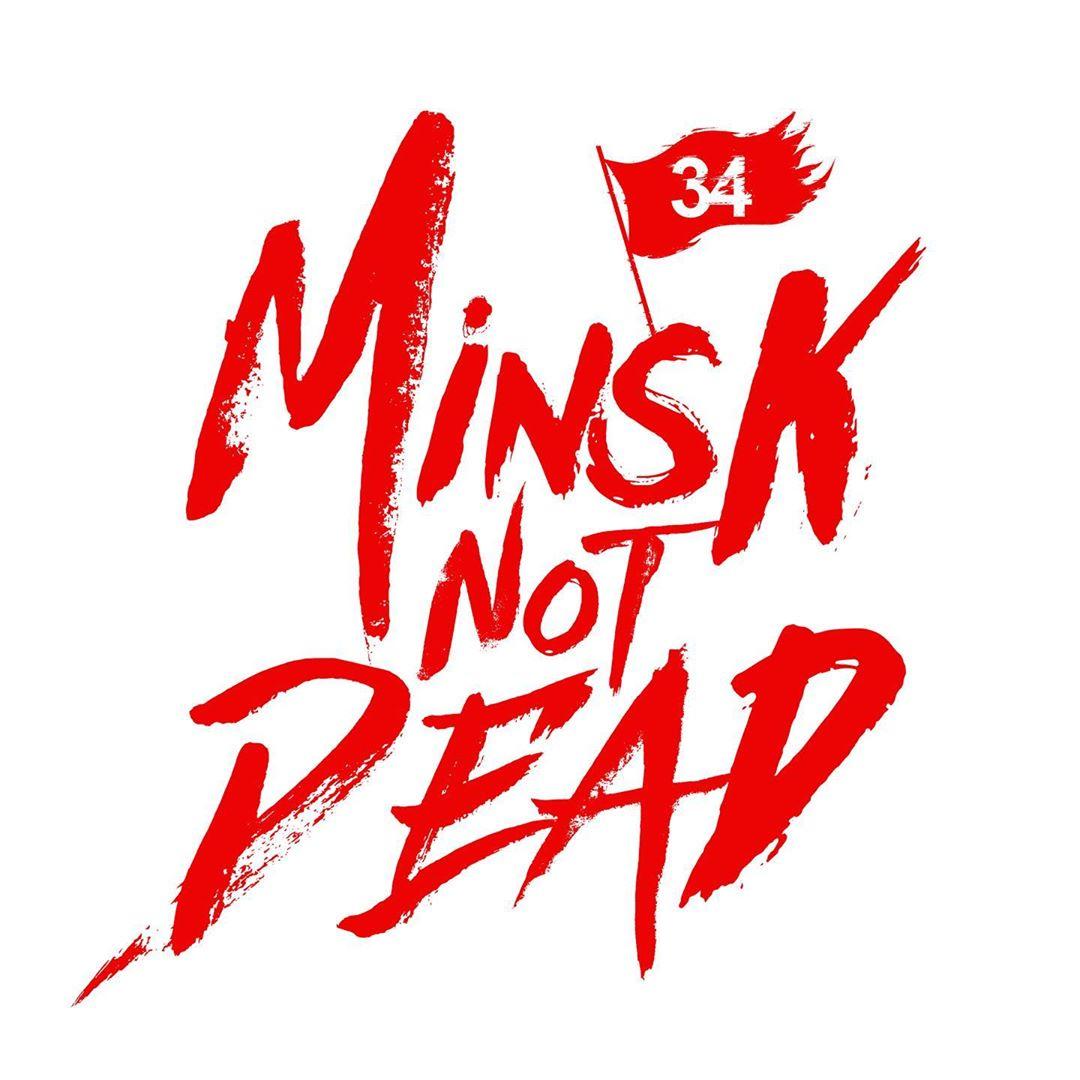 Photos by palasatka